Boracay means partying on the beach, and what's a beachside party without some delicious drinks?
MANILA, Philippines – Boracay has fully evolved into party central, with tons of bars and clubs jostling for space along the beachfront. So which ones are worth chilling out in? Hop around these 7 spots and try their specialties: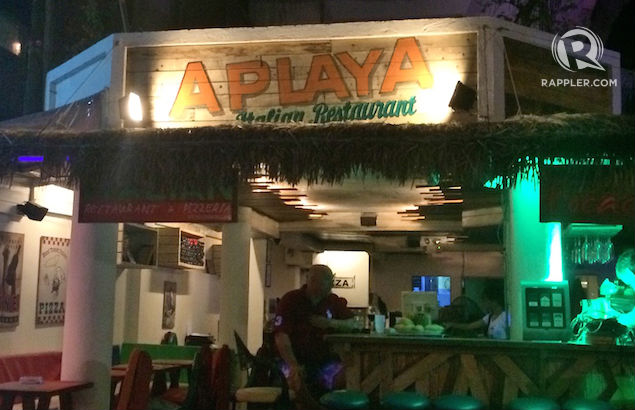 What better way to relax after dinner in Boracay than to slump into an oversized bean bag, smoke a hookah, and sip a fruity cocktail? Aplaya is the kind of bar for people who want to just laze around and ignore everyone else around them.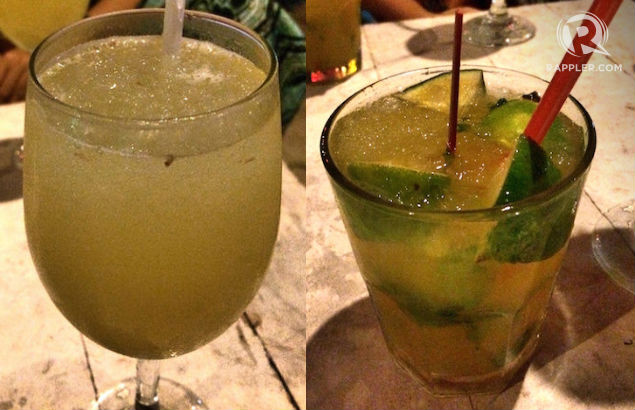 Drinks to try:
Aplaya – The bar's signature drink is a light, gin-based treat great for those who want something refreshing but without packing too much of a punch.
Mango Mojito – Mojitos abound in Boracay, and Aplaya's mango version is incredibly tasty, with lots of sweet, creamy mango bits in every sip. A must for mango lovers.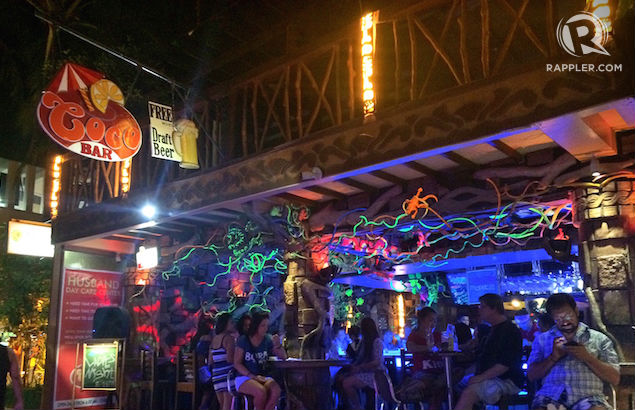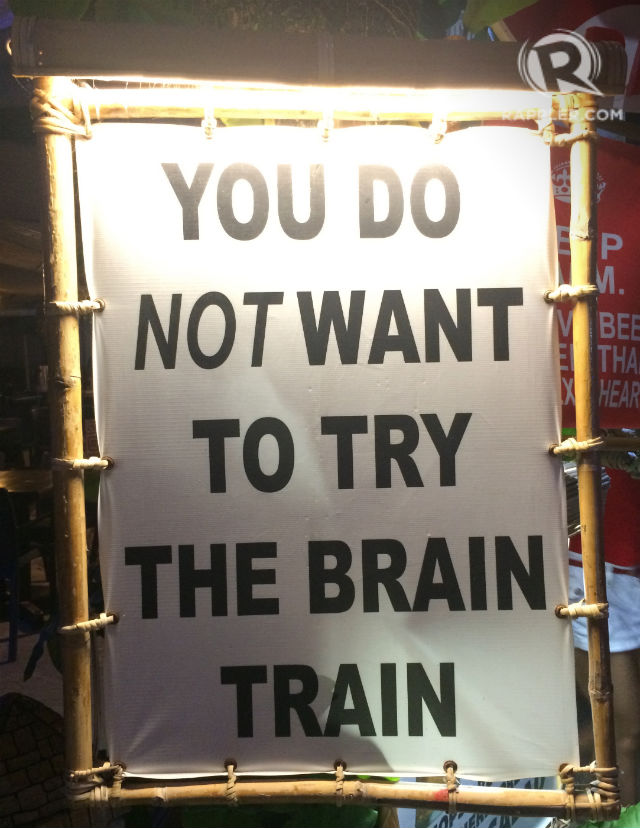 Coco Bar is the quintessential beachfront bar: it's a literal wrap-around wooden bar with bartenders in the middle servings folks on tall stools, festooned with gaudy lights and tropical gewgaws.
Of all the bars we visited, Coco Bar was also the most serious about its drink concoctions, advertising all sorts of mixed drinks with catchy names.
Drink to try:
Brain Train – "Drink" is a misnomer, as the Brain Train actually consists of 10 shots of alcohol. So, if you're the type who only drinks to get wasted, then Coco Bar's got you covered, and then some.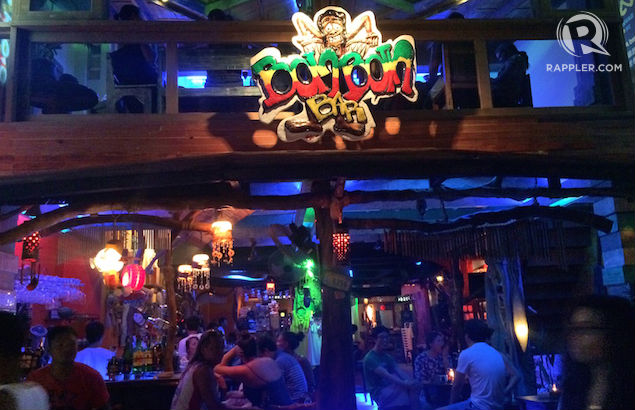 Reggae lovers will gravitate to this place, no questions asked. This two-story spot has set-ups for reggae bands both upstairs and downstairs, and teems with folks with a more earthy, laid-back vibe (dreads optional).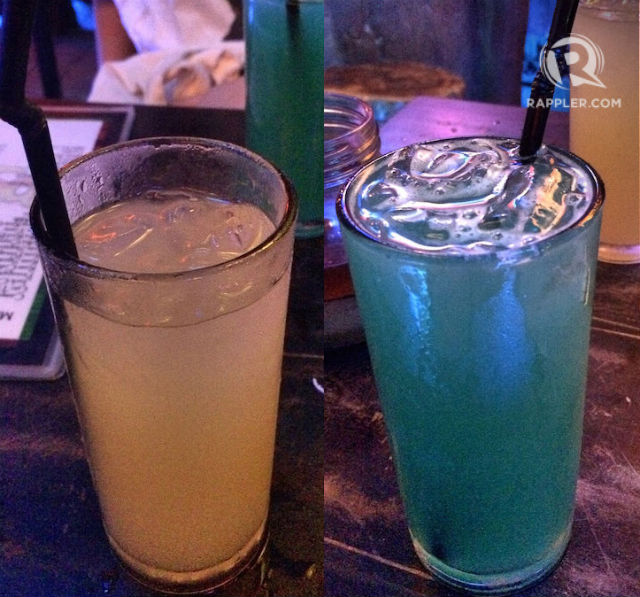 Drinks to try:
Pineapple Sling – No beach bar is complete without some sort of "sling", and Bom Bom Bar chose the juiciest, most tropical fruit for their version. You'll definitely be feeling the beachside vibes with this one.
Indian Blue – When they said it was blue, they weren't kidding, and the alcohol content of this treat is as strong as its color. If you're more into berry flavors than tropical ones, the Indian Blue's for you.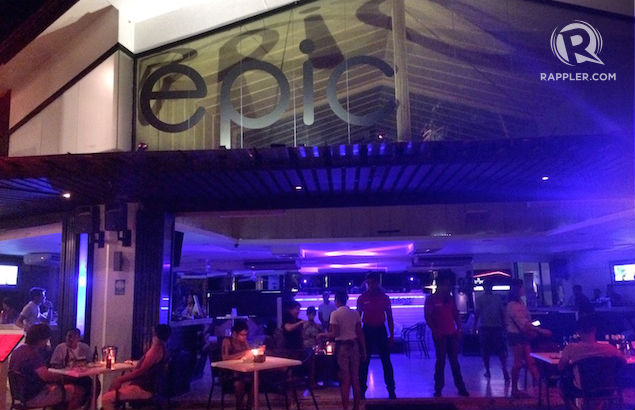 Touted as one of the most upscale of Boracay's clubs, Epic definitely has the feel of Metro Manila's hotspots, huge bouncers included, and really attract the clubber types. It's a place to see and be seen, so it pays to dress up a little more for this one.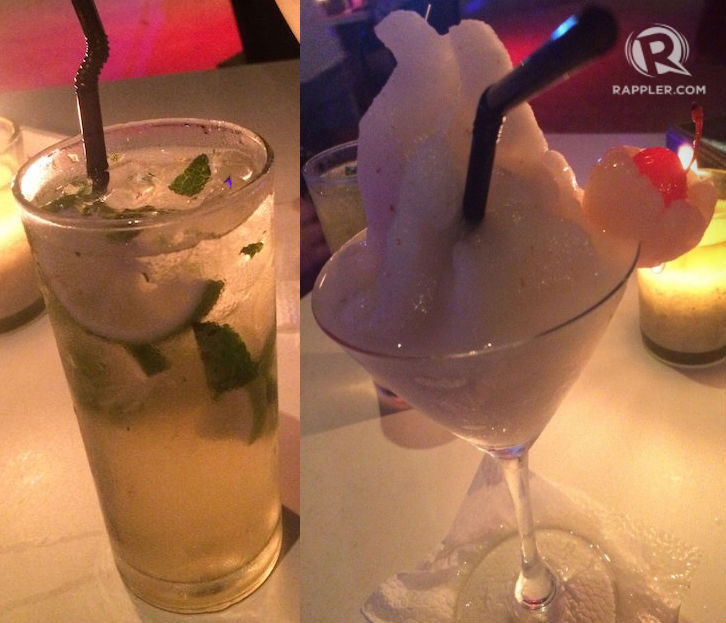 Drinks to try:
Mojito – You can't go wrong with Epic's mojito – it's a classic all the way. If you're not up for experimenting, this should be your go-to drink for sure.
Frooze – A play on Boracay's famous fresh fruit shakes, Epic's Frooze is a build-your-own drink experience. Pick from a base liquor (gin, vodka, rum, etc), then have them blend in the fruit of your choice. Try lychee+gin for something bright and fresh!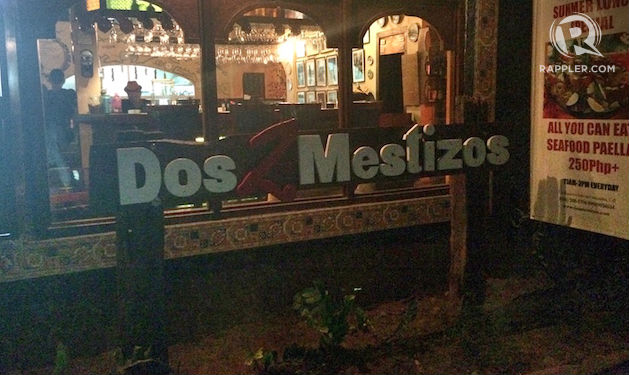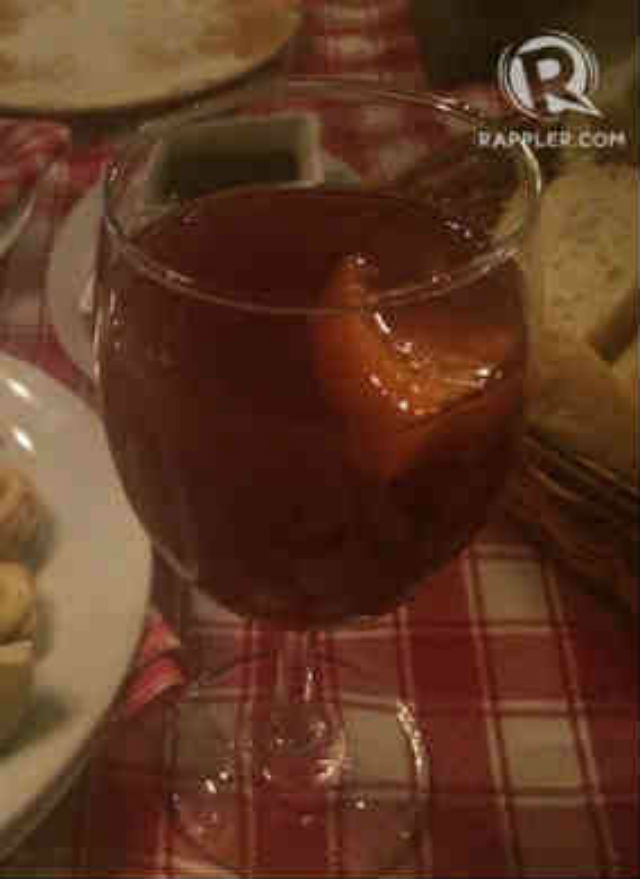 This Spanish tapas bar and restaurant is perfect for intimate dinner dates.
Their paellas are amazing, and their tapas selection is very extensive.
Definitely try their fresh seafood paella and butter-soft salpicao.
Drink to try:
Sangria – Their sangria is light, sweet, and goes down easy. It's very bright and refreshing, and makes for a good accompaniment to Dos Mestizos's rich and complex paellas.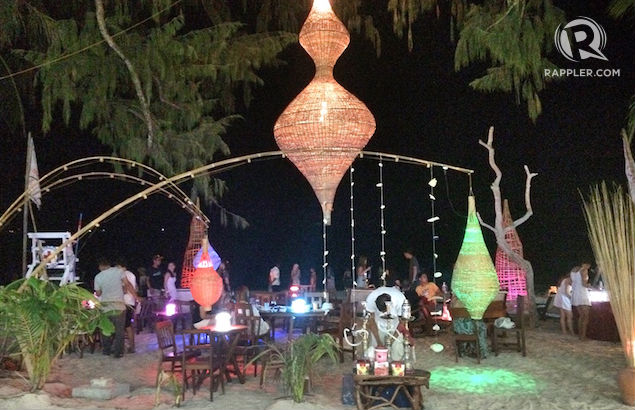 Happy Bar is much like Bom Bom Bar in terms of its laid-back, reggae-loving vibe (read: even more dreads!), although their drinks are more comparable to Epic's. The place is a cinch to spot; just look for the ginormous rattan lamp. And we mean ginormous.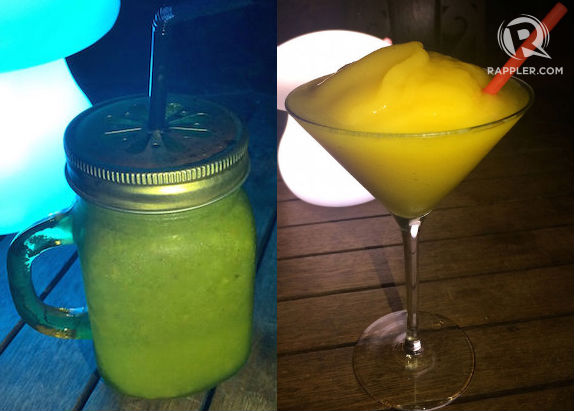 Drinks to try:
Lycheejito – Served in a mason jar, this lychee-flavored mojito has a strong herbal flavor that might be an acquired taste for some. But if you like very earthy flavors in your alcohol, you have to try this unique treat!
Mango Margarita – If the heat is killing you, you have to have their mango margarita. It's a sweet, frosty delight practically overflowing from its glass. If you want a super-cold fruit shake with a kick, this is a good pick. 
BONUS: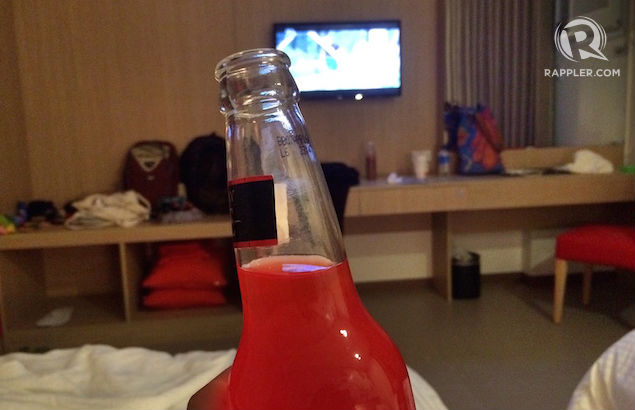 Of course, if you're not the type to stay out but still want to get buzzed, grab some chori burgers from Merly's, a couple of bottled vodka coolers at the nearest mini-mart, and party in your hotel room!
Rooms like the ones at the Azalea Residences even have kitchen areas so you can prepare your own pulutan (or tapas, if you're feeling fancy). What matters is you have fun your way!
Which Boracay bars and drinks would you recommend? Let us know in the comments below. – Rappler.com
Want to share your local travel experiences with the world? Tweet us photos of your trips around the Philippines with the hashtag #SharePH, or upload them directly to our SharePH page!