Glamping gets you to ommune with nature while indulging in the comfort and convenience of an upscale beach resort
Looking for a way to enjoy the great outdoors without losing out on resort-style pampering? Try glamping – a portmanteau of "glamorous camping" – on Sumilon Island, off the coast of Oslob, Cebu, near the popular whale shark-watching site.
Situated near a lush mangrove area, the glamping tents of Bluewater Sumilon Island Resort are spacious and well-appointed. Upon walking into my tent, I quickly realized this wasn't your everyday camping trip. Each one comes furnished with twin beds, comforters, a bedside table lamp – and even an ice-cold minibar. This definitely was a far cry from my Boy Scout days. 
The campsite was located on the sandy northeast coast of the 24-hectare island, just a few minutes walk from the main pavilion. Besides enjoying the restaurant, swimming pools and other resort amenities, the island's natural and historical features surprisingly has a lot to offer for restless travelers. I rose early to watch golden sunrises at the eastern beach, then kayaked around a natural mangrove lagoon, where guests can also go fish feeding. 
Guided by a resort caretaker, we then followed a well-marked trail inland, which lead us along limestone cliffs with scenic views over the island. We eventually reached the lighthouse standing next to the ruins of a Spanish-era baluarte or watchtower, which served as a lookout for pirates during colonial times. 
The path eventually led us to the other side of the island, which harbors a pristine sandbar and marine sanctuary that beckons to be explored by snorkeling or scuba diving. The shallows were so clear, we even spotted a juvenile blacktip shark hunting a school of small fish! 
After that unexpected sighting, I was curious to see what else lay beneath the waves of Sumilon. So on my second day, I wore my dive gear and plunged into their protected reef. My dive master and I descended along a vibrant reef wall, swimming through brightly colored anthias, damselfish and a long-snouted trumpetfish.
Upon taking a closer look at coral-laden precipices, we admired small nudibranchs and flatworms dressed in psychedelic colors, as well as perfectly camouflaged scorpionfish and lion fish lurking in rocky crevices. It was a delightful dive. I returned to the tent satisfied with all the underwater photographs I took, and ended the day siting by the evening bonfire on the beach next to the campsite. 
For an island its size, Sumilon is a haven of outdoor fun and adventure. And its unique glamping experience gets you to commune with nature while indulging in the comfort and convenience of an upscale beach resort.
How to get there
Oslob is an hour from Dumaguete City by car ferry and tricycle, or three hours away from Cebu City by bus. Bluewater Sumilon Island Resort has scheduled 15-minute boat transfers between their private jetty at Barangay Bancogon to Sumilon Island between 8:00am and 5:00pm.
There's plenty to see in this area, but specifically for glamping, Bluewater Sumilon Island Resort offers full board tent accommodation for two persons at P10,000 on weekdays and P12,000 on weekends. – Rappler.com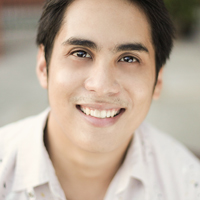 Edgar Alan Zeta-Yap is a freelance travel writer and photographer from Cebu City, Philippines who blogs at eazytraveler.net. Armed with an appetite for adventure, he enjoys volcano trekking, scuba diving and feasting on durian.