British backpacker Will Hatton looks back on his month traveling the Philippines and recalls the Pinoy friends he met along the way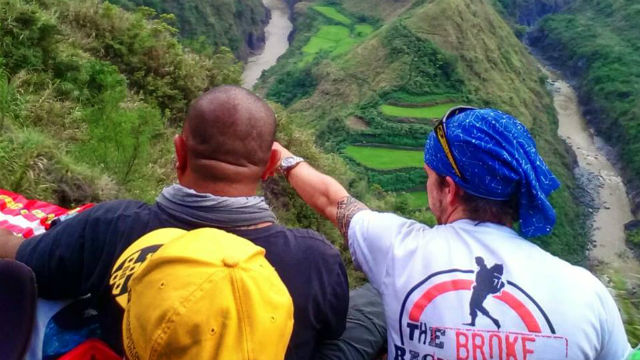 I recently spent a month exploring some beautiful locations in the Philippines. I delved into the cavernous depths of Sagada, received a tribal tattoo from the world-famous Apo Whang Od, and discovered isolated beaches and islands off of Palawan.
Read about my journey here:
Part 1: Pulag sunrise
Part 2: Caving in Sagada
Part 3: Tattooed by Whang Od, the living legend
Part 4: Street food in Manila
Part 5: My Pinoy guardian angel
Part 6: Lonely island and Mr GaGa
Part 7: Leaving the Philippines
Along the way, I met so many friendly Filipinos. Here are a few of the ones I encountered on my journey.
Adventure addict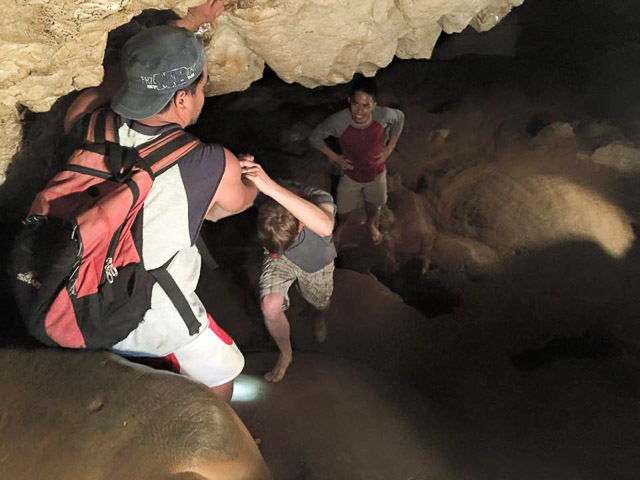 The adventure addict is determined to clamber into every cave, surf every wave and conquer every jungle trail on all 7000 islands! A friendly soul, constantly clad in adventure gear, the adventure addict is often seen planning his next adventure in the wild. You can hear them coming from a mile off as they have so much gear strapped to their pack that they tend to jangle. They will often have a bottle of rum stashed away and will almost always offer to sit down, make an awesome fire, and get the party started.
Red Horse hero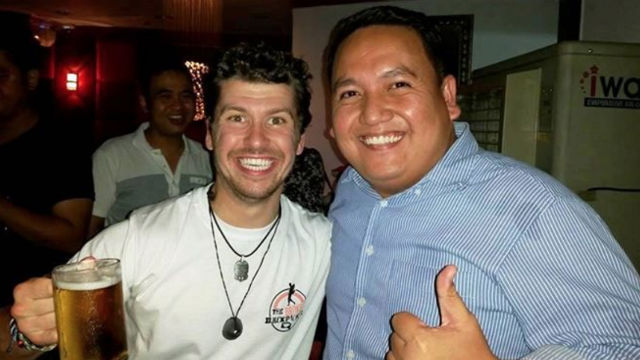 Look out for the Red Horse Hero! They come in all shapes and sizes… sometimes even the smallest of Filipino women can put away vast quantities of this truly lethal beer.
With mind-altering powers and the ability to give you the worst hangover in the world, Filipino beer must be treated at all times with respect. This guy is usually found with an ice cold beer in one hand and a beaming, somewhat abstract, smile upon their face; they will happily invite you to join their group for a drink, thrilled that you are exploring their country and filled with advice on which bars to drink in!
Selfie pal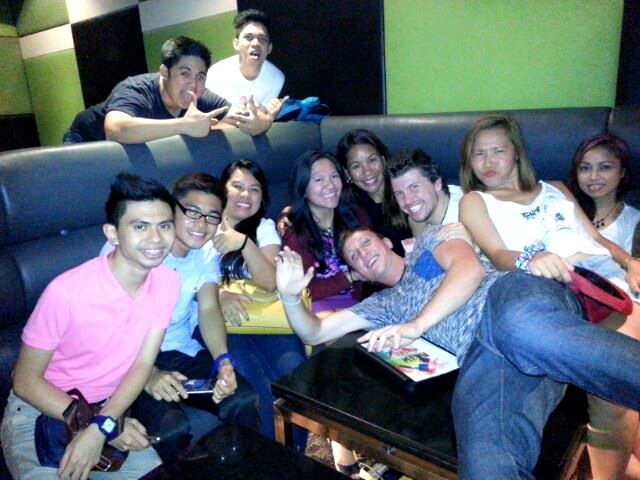 The selfie pal is always armed and ready to take a fun photo and document the moment. Prepared at any moment to rush up to the unsuspecting backpacker and ask for a photo or to climb atop a jeepney in search of the perfect selfie.
Upon my travels in The Philippines I did at times feel almost like a minor celebrity because of people politely asking me if they could take a picture with me. Where the heck all these pictures end up nobody knows… I like to imagine that there my face now adorns many a mantlepiece around this sometimes bizarre yet always beautiful country.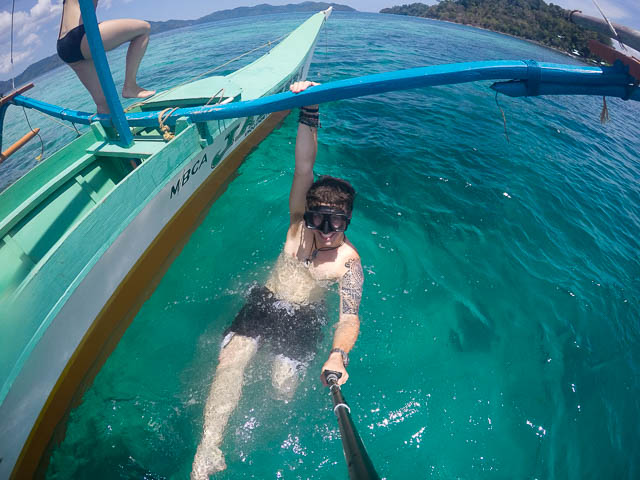 Balut/Pinoy food enthusiast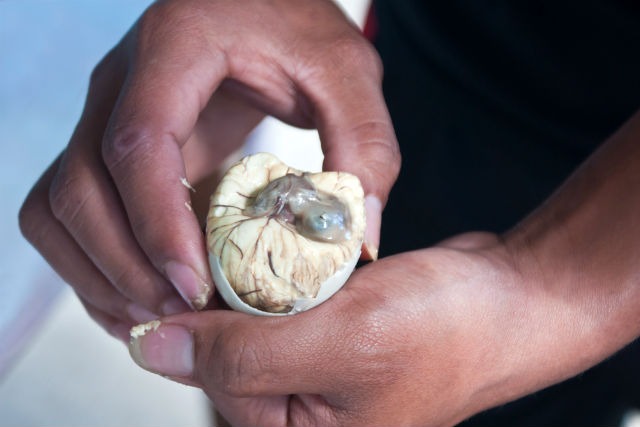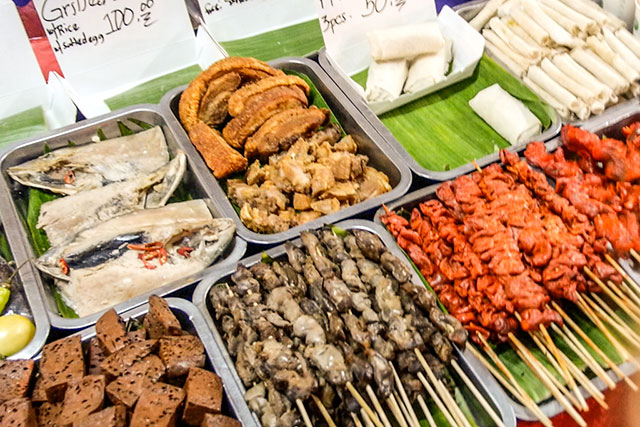 "You havn't tried balut yet? You must try it right now! I will buy it for you!" – familiar words to many a foreigner rocking up in The Philippines for the first time. The balut enthusiast is passionate about Filipino food and will insist you try as many of the numerous delicacies on offer as possible. The balut enthusiast tends to be unbelievably generous and will insist on buying you snacks as you wander around together.
The unofficial tourism representative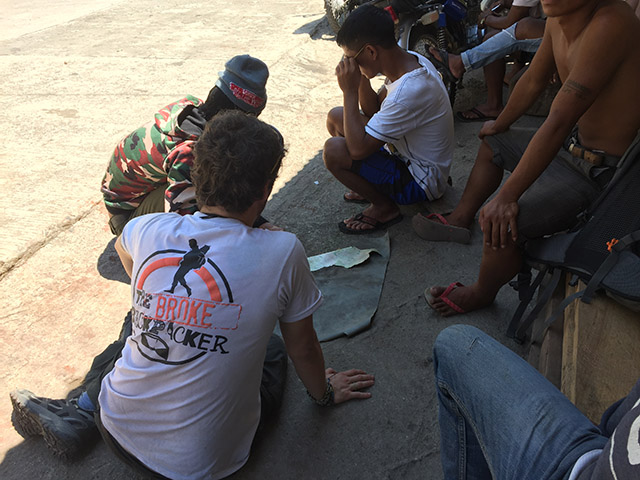 Everywhere you look in The Philippines, there are friendly folks willing to help you out. If you look really hard, or if you're really lucky, you will bump into amazing Filipinos who are so passionate about their country that they will sit you down, buy you a beer and insist on writing out several pages of notes on where to go, what to see and where to stay.
These people, usually strangers, really made my trip for me – without recommendations from people I met on the road, I never would have made it to visit Apo Whang Od. If you're lucky enough to make friends with somebody who is THAT passionate about their country, listen to them – they know all the best spots and may even take you if you ask nicely!
To all of the incredible people I met while traveling in The Philippines, thank you for being so welcoming and for helping me to get the most out of your incredible country. I can't wait to come back. – Rappler.com
Writer and photographer. Adventurer and vagabond. Master of the handstand pushup. Conqueror of mountains, survivor of deserts and crusader for cheap escapades. Will is an avid hitch-hiker, couch-surfer and bargain-seeker. He is a devout follower of the High Temple of Backpackistan and the proud inventor of the man-hug. Will blogs over at thebrokebackpacker.com about his adventures around the world, you can follow him on Facebook and onTwitter or, if you're really friendly, hunt him down on the road for a cheeky pint. Currently, he is traveling around the Philippines.
Balut photo via Shutterstock