'The Philippines is indeed golden beaches, swaying palm trees and beaming smiles… but it is so much more than this as well,' writes Will Hatton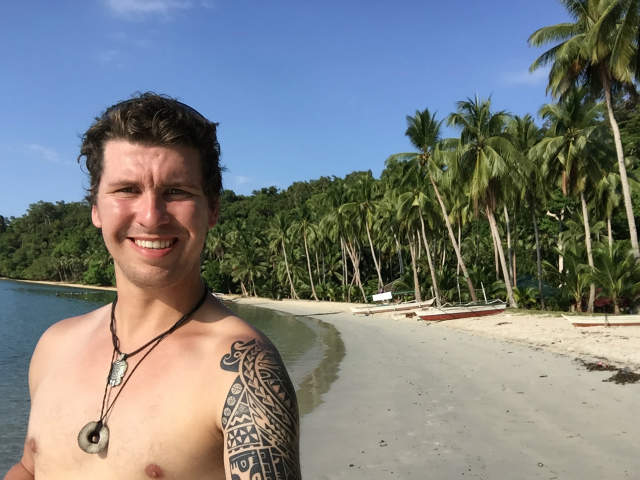 Asia is no stranger to me. I've spent nearly 4 years exploring every nook and crannie, every beach, every mountain, every sun-soaked temple. I lived in India for a year, learning how to survive on just a couple of dollars a day. I made friends with orange-robed Sadhus in Nepal, crimson-clad monks in Myanmar and friendly pilgrims in Cambodia. I have conquered perilous peaks and crossed scorching deserts, hacked a path through steaming jungle and rafted down tumbling rapids. 
Along the way, I have learnt that often rumors of a place give the best insight into what to expect when you arrive. I had heard tales of Bagan's temple studded plains, legends of Laos' Kalong Cave and whispers of secret ceremonies in India's deep, unexplored interior.
I thought I knew Asia well, I expected that the Philippines would be beautiful, warm, welcoming. I expected that I knew exactly what to expect. I had visited almost every country in Southeast Asia and I loved them all. I was certain that I would love the Philippines; I had seen pictures of golden beaches, swaying palm trees and beaming smiles; what's not to like? It turns out though that despite having mentally prepared for what I expected to find, I was totally unprepared for the reality on the ground.
The Philippines is indeed golden beaches, swaying palm trees and beaming smiles… but it is so much more than this as well. Here are just a handful of things that nobody told me about the Philippines. (READ: First impressions of the Philippines, and why we were sad to leave)
There are many hidden paradises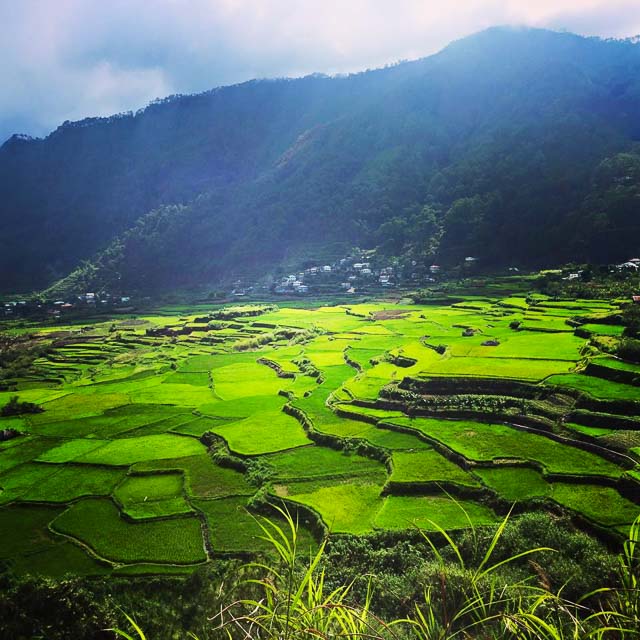 When I travel, I like to get off the beaten track. This normally involves asking other backpackers for hot tips on hidden gems. I've found beautiful places with just a handful of other travelers, sometimes I have places, occasionally even seemingly entire countries (Venezuela!) to myself. In the Philippines, it is so unbelievably easy to get off the beaten track that every single Filipino you meet will proudly show you photos of themselves striding along isolated beaches, camping out on deserted islands or bushwhacking through jungle in search of some legendary falls. 
The Philippines is vast, there are over 7,000 islands… and each one has its own secrets. With so many hidden treasures to discover, the Philippines flat out blows every other country out of the water when it comes to getting off the beaten track; this is exploring at its best; raw, wild, sporadic. If you want to get some well earned alone time, go to the Philippines; reconnect with your inner nomad. (READ: German traveler's PH journey: Going off the beaten path)
You will be expected to sing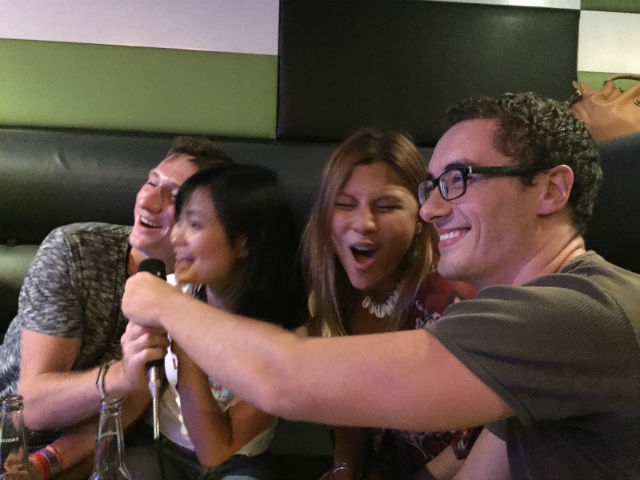 I had been in Manila barely 24 hours when I first walked into a karaoke bar. Pumping music, horribly strong Red Horse beers, shouting locals; I was perplexed. (READ: The 5 people I met in the Philippines)
I knew karaoke was a big thing in Japan but had no idea it was popular in the Philippines. Within minutes I was up on stage, another British lad at my side, singing Bon Jovi's "It's My Life" at the top of my lungs! Here, it's not just acceptable to watch, you have to get involved, which brings me to…
There are more activities than anywhere else in Asia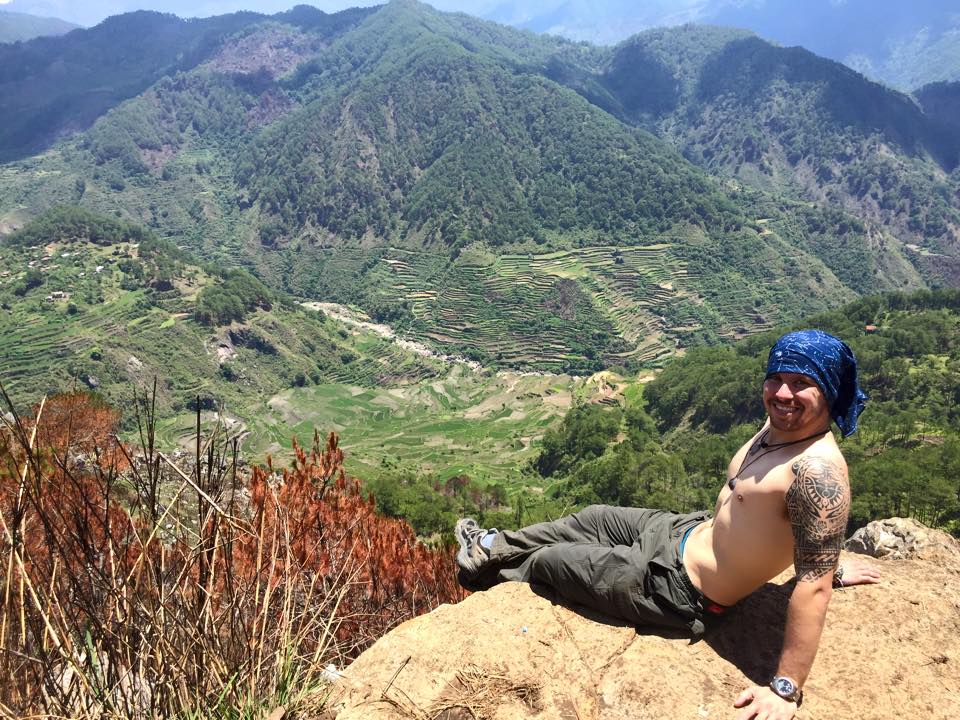 From caving in Sagada to hiking the slippery slopes of Mt Pulag, The Philippines has more adventure activities than anywhere else I have ever visited. Snorkeling, island hopping, kayaking, sailing, trekking, surfing, scuba diving… the options are literally endless. ([Part 6] British backpacker's PH adventure: Lonely island and Mr Gaga)
I'm used to getting my blood pumping when I travel, the Philippines however is a totally different different kettle of fish (an ancient English saying!), almost every day I would rise early and go for a morning hike… the views and the sunrises never disappointed. ([Part 4] British backpacker's PH adventure: Street food in Manila)
In the afternoon, I would climb, swim, hike or kayak the day away (when I wasn't singing)… The Philippines is the perfect destination for any adventure junkie; something I genuinely did not know until I got out there.
Filipinos always look immaculate
Considering all the adventure activities to be had it really is quite surprising that Filipinos always look immaculate. Fresh-pressed jeans, designer sunglasses and quirky outfits galore; I'm not the kind of guy who knows much about fashion (I practically live in a tank top and combat trousers) but even I was impressed at just how much effort the average Filipino puts into his appearance. ([Part 3] British backpacker's PH adventure: Tattooed by Whang Od, the living legend)
No doubt it's because Filipinos are aware that, at any minute, somebody could whip out a selfie stick and start taking hundreds of pictures… which brings me to my next point.
If you didn't get a selfie, it didn't happen…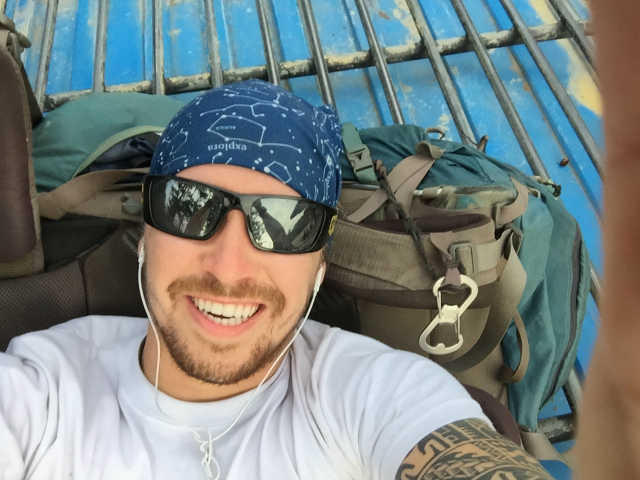 The selfie stick might as well have been invented in the Philippines. The first recorded selfie stick in history was made by lashing a huge DSLR to a piece of bamboo… or at least that's what I choose to believe. Filipinos are big on pictures and, if it's not on Facebook, it didn't happen, so be prepared to have your picture taken at any moment.
In the Philippines, I was constantly approached by total strangers who would ask to take a picture with me. What happened to these pictures? I may never know but I like to think that my face proudly adorns many a mantlepiece throughout this quirky country.
Filipinos are unbelievably helpful
I'm English. Here, in England, we are painfully polite. Being able to absorb hardship without complaining is seen as a sign of a great strength of character. Because of this, I hate asking for directions. In the past I have wandered around, often in the pouring rain, for hours at a time because it goes against my cultural training to ask a stranger for anything without saying, "Excuse me, I'm so sorry to ask but could you possibly…" This is a phrase I like to avoid. ([Part 5] British backpacker's PH adventure: My Pinoy guardian angel)
In the Philippines, I was spared this embarrassment as people seemed to sense when I was lost and on numerous occasions heroic Filipinos leapt to my aid and helped point me in the right direction (often asking for a cheeky picture in exchange!).
I found Filipinos to be so helpful, so willing to make sure I was ok, that my journey was much more relaxing than I had at first anticipated – no wandering around in the rain! To all the people who stopped to make sure I wasn't lost and who stopped to give me tips on how to get the most out of their country, from the bottom of my heart, a massive thank you! – Rappler.com
About Will Hatton: Writer and photographer. Adventurer and vagabond. Master of the handstand pushup. Conqueror of mountains, survivor of deserts and crusader for cheap escapades. Will is an avid hitch-hiker, couch-surfer and bargain-seeker. He is a devout follower of the High Temple of Backpackistan and the proud inventor of the man-hug. Will blogs over at The Broke Backpacker about his adventures around the world, you can follow him on Facebook and on twitter or, if you're really friendly, hunt him down on the road for a cheeky beer.