Prior to the pandemic, the hotel hosted poetry nights and open mics where both employees and workers could share their love for Cebuano history
Even as preserving history becomes an even harder task during a pandemic, Palm Grass, Cebu's Heritage Hotel, has pushed for more engagement with the youth online.
Since it opened in 2016, Palm Grass had devoted itself to preserving culture while providing modern hospitality. Fortunately enough, it's still been able to do so during the pandemic.
Unlike non-essential establishments, the heritage hotel had offered stay-ins for public officials and health professionals who came to Cebu City when it was the COVID-hotspot of the Philippines.
But like most businesses operating during the pandemic, this was met with multiple challenges, like dealing with a massive downturn in revenue and reallocating budgets to accommodate outreach programs and online culminating activities.
Agripina Guivelondo, whose family owns Palm Grass Hotel, said it was heartbreaking to let go of employees in March, most of whom had devoted their time to giving customers a daily dose of historical facts found in the hotel's antiquities. Some even performed in the many cultural events handled by the hotel.
"We couldn't do anything else because of how difficult the situation was. They were good employees, and they knew history by heart", she said.
Before the pandemic, the hotel hosted numerous poetry nights and open mics, where both employees and workers would share their crafts and love for Cebuano history.
Preserving history
While the government determines what is an essential and non-essential business in the time of a pandemic, Guivelondo believes that preserving the history of Cebu is still essential in order to create a generation of leaders that could handle disasters like the COVID-19 pandemic. She has spent most of her time engaging in projects where the youth are involved.
"Today's generation should be grounded to their local Cebuano identity as they engage the interconnected world," she stressed.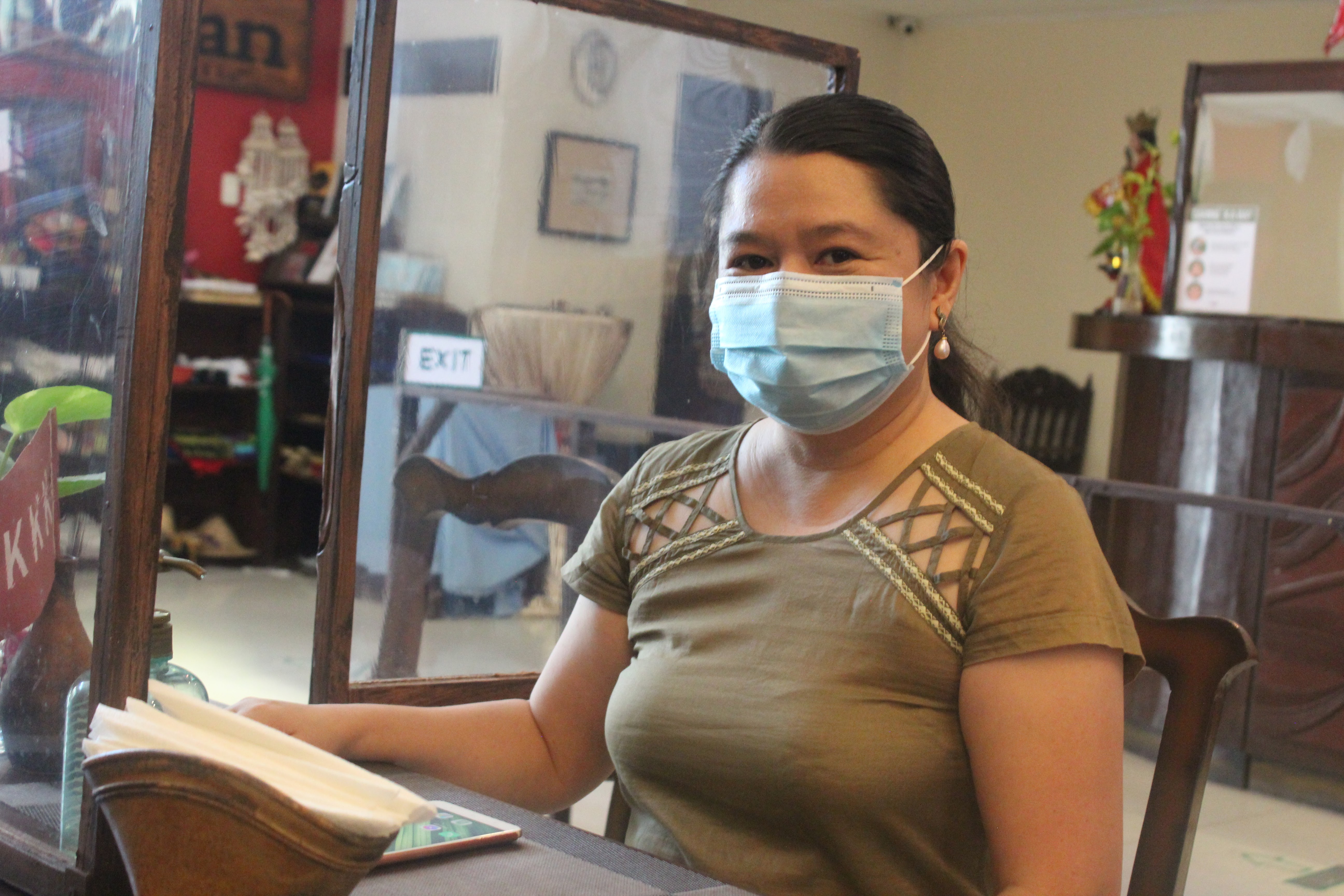 Together with the Central Visayas Association of Museums Inc. (CVAMI), Palm Grass hosted an online virtual tour of historical museums in Cebu in November, titled "Pasundayag sa mga Museo sa Central Visayas" as a way to engage with the youth on the importance of cultural identity.
Through the virtual tour, scholars and teachers alike were able to view the collections of multiple museums including the Saint Theresa's College's Folklife Museum, Boljoon Parish Museum, Bantayan Parish Museum, University of San Carlos Marine Biology Museum, and most importantly, the Palm Grass Galeria Independencia.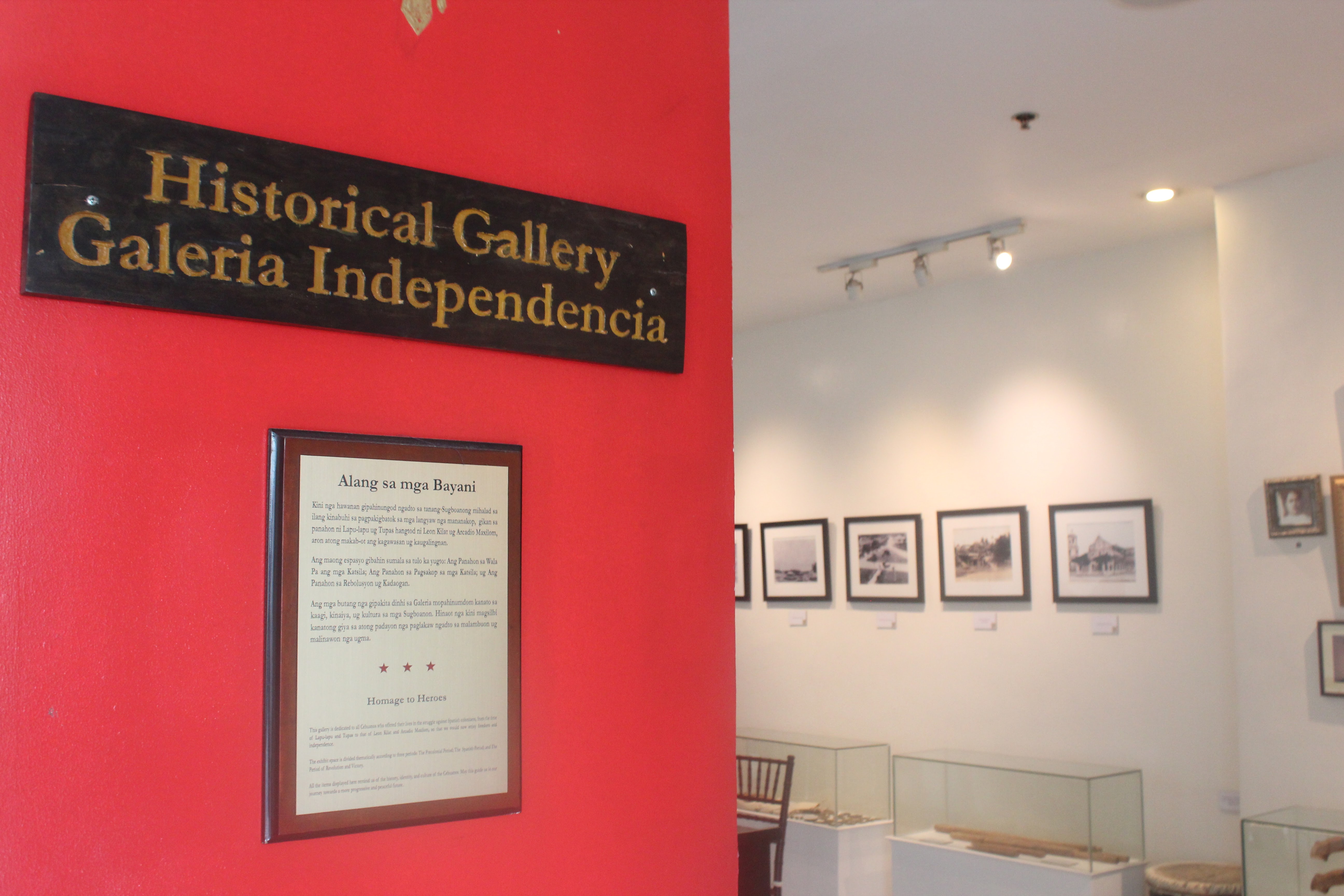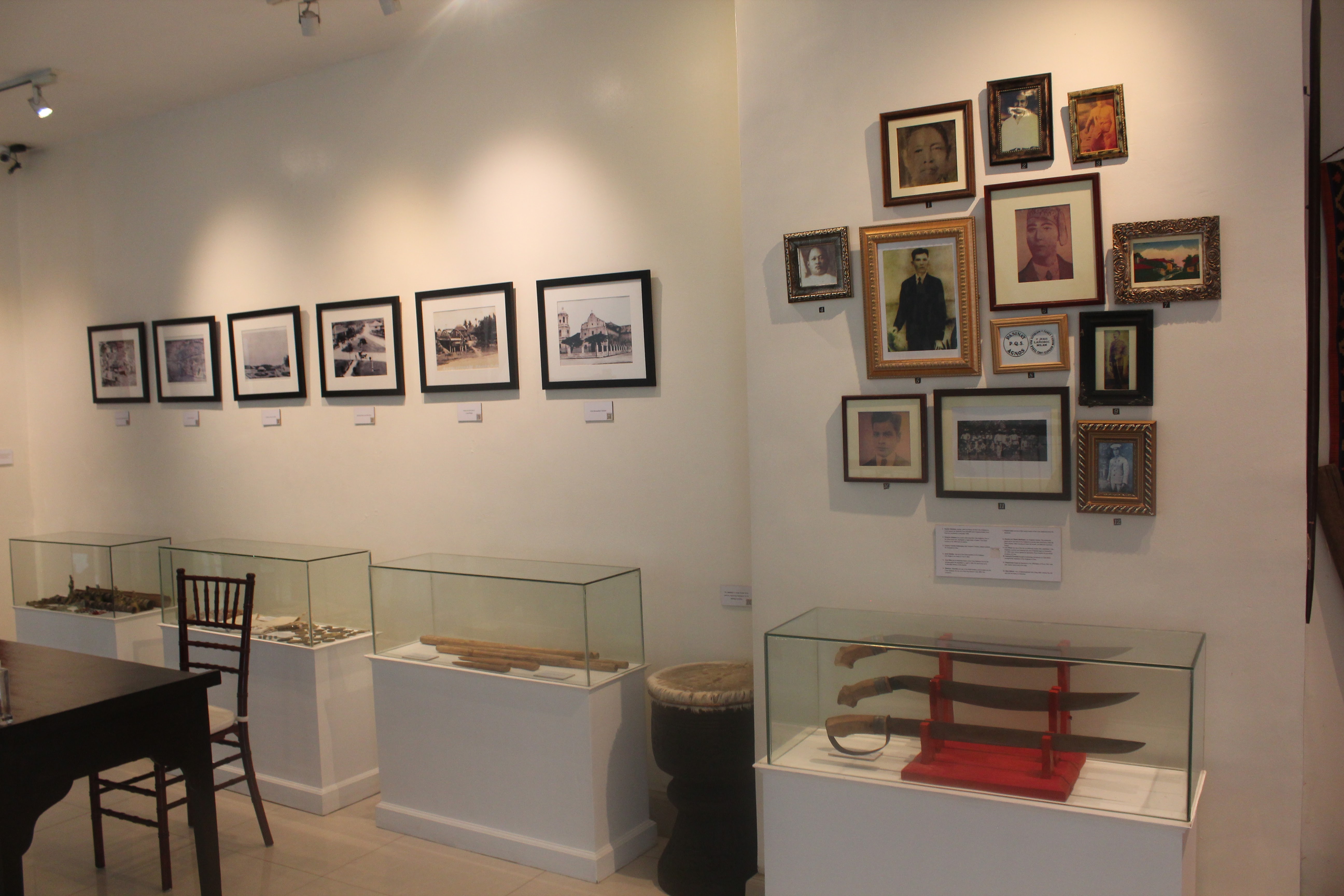 More recently, the heritage hotel has been coordinating with the Department of Education in Central Visayas to encourage the use of locally-published history books focused on Cebuano history as supplemental reading for online learning.
Guivelondo noted that the hotel had planned to further the dissemination of a book, Si Leon Kilat ug ang Sigbin, which they launched on National Children's Book Day. This book is a modern take of the story of Cebu hero Leon Kilat, and was written and illustrated by Cebuano children.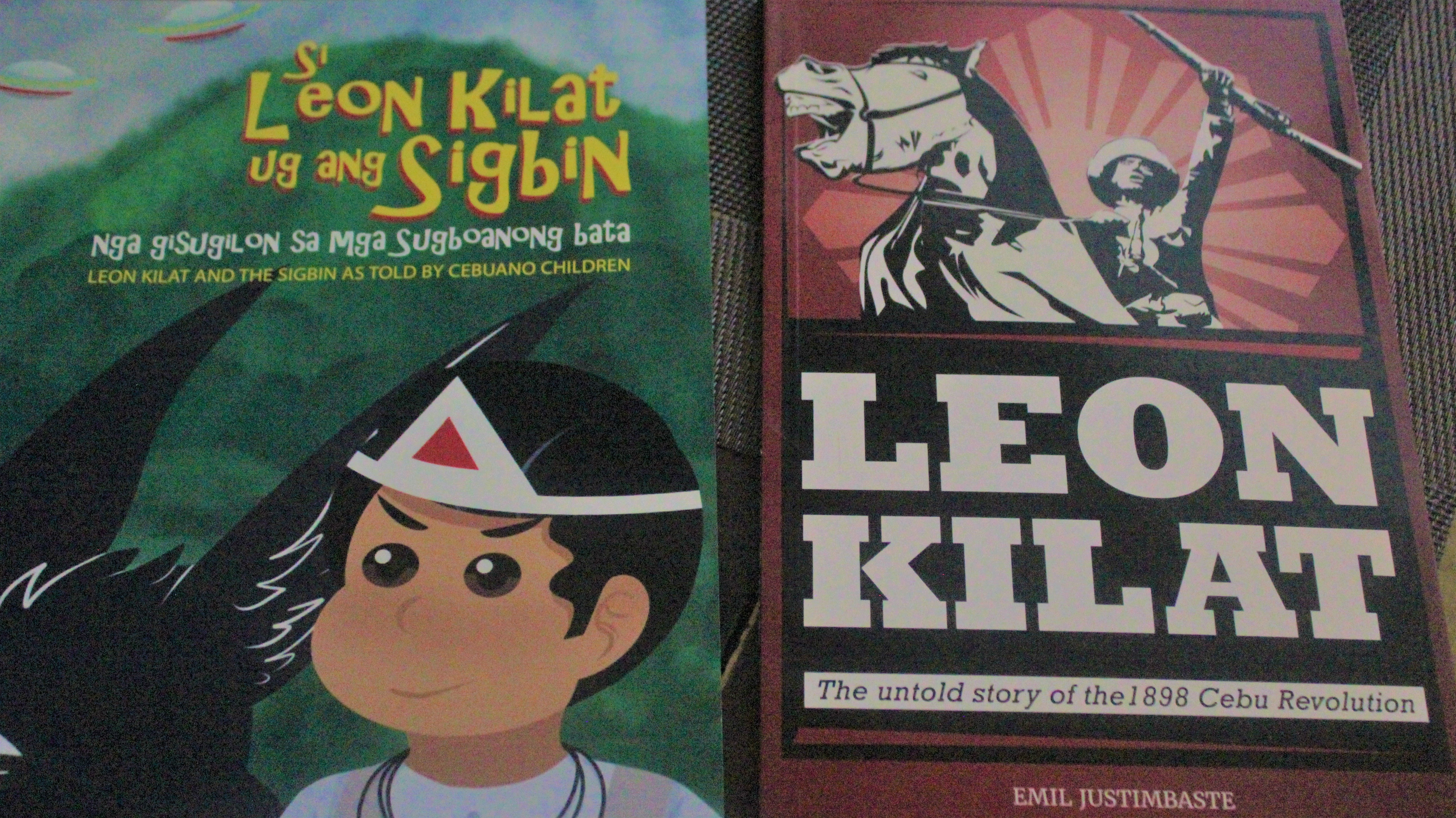 While the pandemic had prevented social gatherings from happening, the hotel continued its monthly online heritage events that invited guest speakers who would share their knowledge on topics pertaining to Cebu's untold stories and history.
"We continued with monthly heritage online events since we believe that we need to draw inspiration and strength from our past," Guivelondo added.
"We always draw our strength from our heroes who never let setbacks deter them in winning freedom for the Cebuanos."
Adapting to the pandemic
To regain what was lost due to COVID-19, the hotel had begun installing air purifiers with HEPA filters in its restaurant and function rooms, alcohol dispensers in all elevator lobbies on all floors, and even UV light with ozone to disinfect rooms on top of the general health protocols enforced by the IATF. (READ: PH enters 'Phase 3' of COVID-19 plan: Allowing more people to go out while keeping health protocols)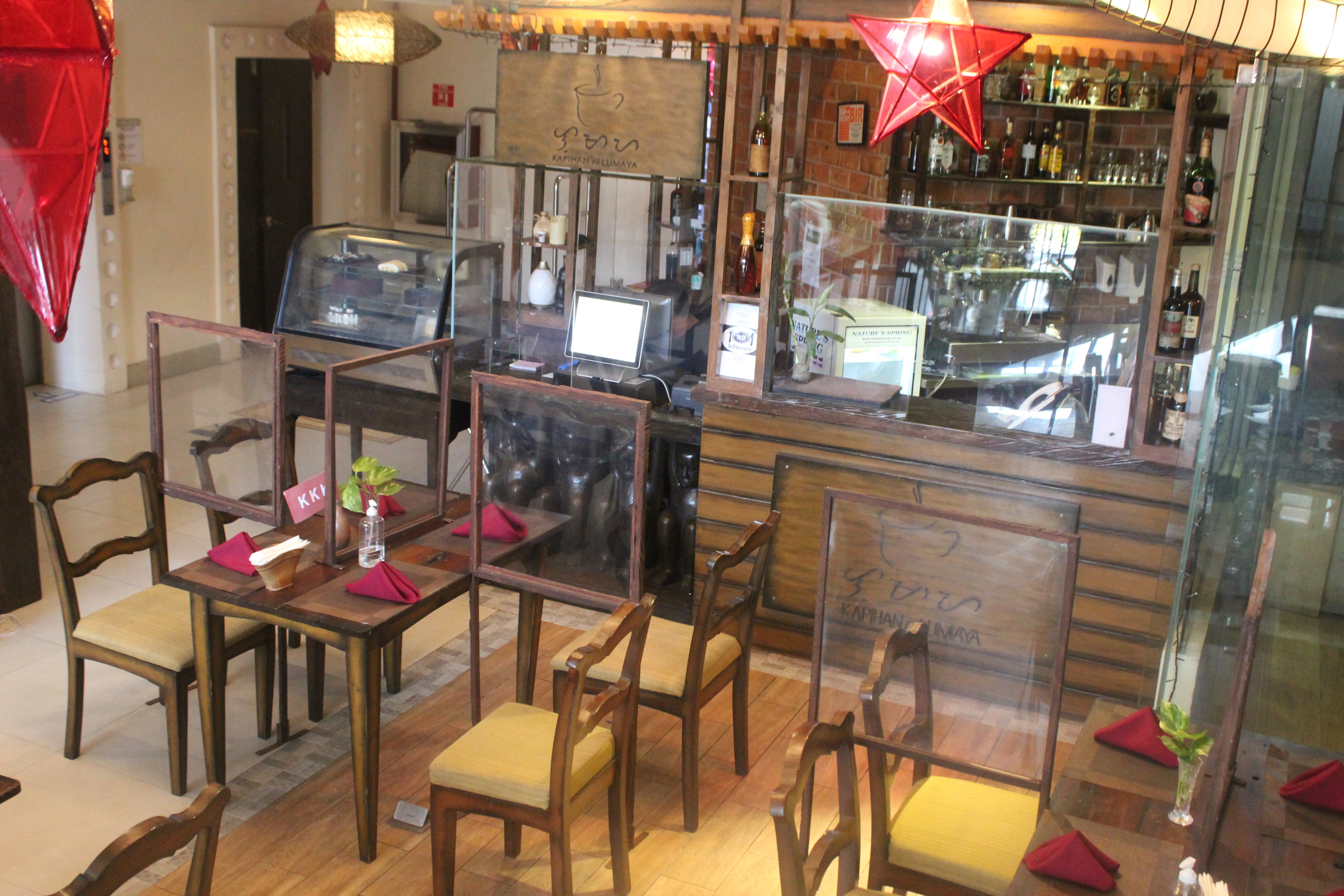 "We have medical doctors and public health expert consultants who helped us install protocols to make Palm Grass safe for employees and guests," said Guivelondo.
Earlier in May, the hotel launched its donation program, "HeroesToHeroes," which aimed to help the frontliners who had helped, not just the hotel to continue its operations, but also served tirelessly in both public and private hospitals of the queen city.
"We always draw our strength from our heroes who never let setbacks deter them in winning freedom for the Cebuanos," said Guivelondo in reference to the post.

Taking it a step further, the hotel had developed a website during the early stages of the enhanced community quarantine that later helped quarantining customers order from their favorite selection of breakfast meals and beverages from the hotel cafe, Kapihan ni Lumaya.
The website, Abtikpaskilat.com, is even named after the play that features Heneral Leon Kilat, a prominent Cebuano hero — keeping up with the hotel's reputation for inculcating history into everything and supporting the #StayAtHome campaign.
Meals like Sinugbang Baboy ni Luis Flores, Litson de Carajay ni Juliana, Linambonan ni Humabon, which are all also named after local Cebuano heroes, are now readily available for daily delivery from 6:00 am to 9:00 pm, within Cebu City, Lapu-Lapu City, Mandaue City, and Talisay City.
Their best seller, Humba ni Maxilom, is pork belly simmered in soy sauce, brown sugar, vinegar, and local herbs which is available for only P205.
"This sugar-braised pork dish is as delicious as the Katipunan's victory in the 1898 Cebu revolution, in which the second phase was spearheaded by Heneral Arcadio Maxilom," wrote on the menu.
Now that cases are beginning to drop in Cebu, restaurants and leisure businesses are starting to see a return of guests.
Guests can book the standard suites or Lawak Principalia, which include a king-sized bed, 40-inch LED TV, a two-seater sofa bed, a private bathroom, and access to the Minibar and pool.
These standard suite rooms even showcase artworks in honor of Cebuano heroes like Don Florencio Gonzales, Don Gregorio Abellana, and Heneral Lorenzo Eje.
To learn more about their hotel prices and menu, check out their website here or contact them through their official Facebook page.  – Rappler.com
Discover more activities in Cebu with this Klook promo code.