Once it's safe to head out, check these pet-friendly options!
Whether it's for online classes or your work-from-home job, our days in lockdown are spent mostly in front of screens. But you may not be the only one feeling the gloom of staying at home – your pets may also miss the adventures of road trips and vacations with their owners.
If you're looking to vacation (once it's safe to head out) without the hassle of separation anxiety and checking your fur babies in a local pet hotel, consider Airbnb locations that have a "pets allowed" feature.
To celebrate International Dog Day on August 26, here are a few Airbnb picks worth checking out for your next staycation with your pets:
Located in the rainforest zone 20 minute away (by car) from Subic's commercial district, Garden Nest is the ideal place if you are looking for quiet, serene moments with your pooch.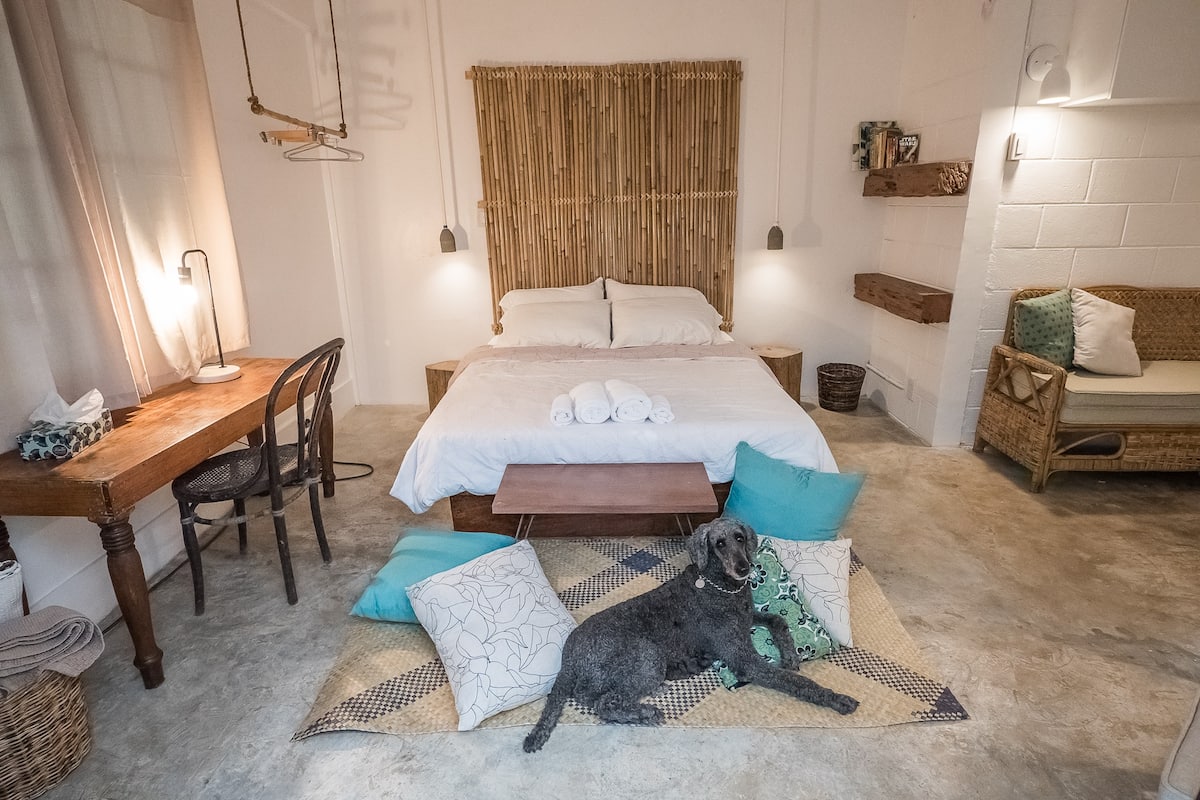 Garden Nest is a a 30-square meter first floor unit that looks like an extension of nature, with its bamboo accents, bohemian decor, and woody interiors, surrounded by trees and chirping birds. Enjoy the unit's several private nooks that are perfect for chilling or reading with your pet (the suite also provides books to read).
Upon arrival, you are welcome to help yourself to a functional kitchenette and a refrigerator full of food and drink (which your pets can enjoy as well).
With the man-made lake as the staple feature, the Casita is a spacious farm consisting of two cottages, a garden, hammocks, and a swimming pool. You are also encouraged to go fishing at their lake for free.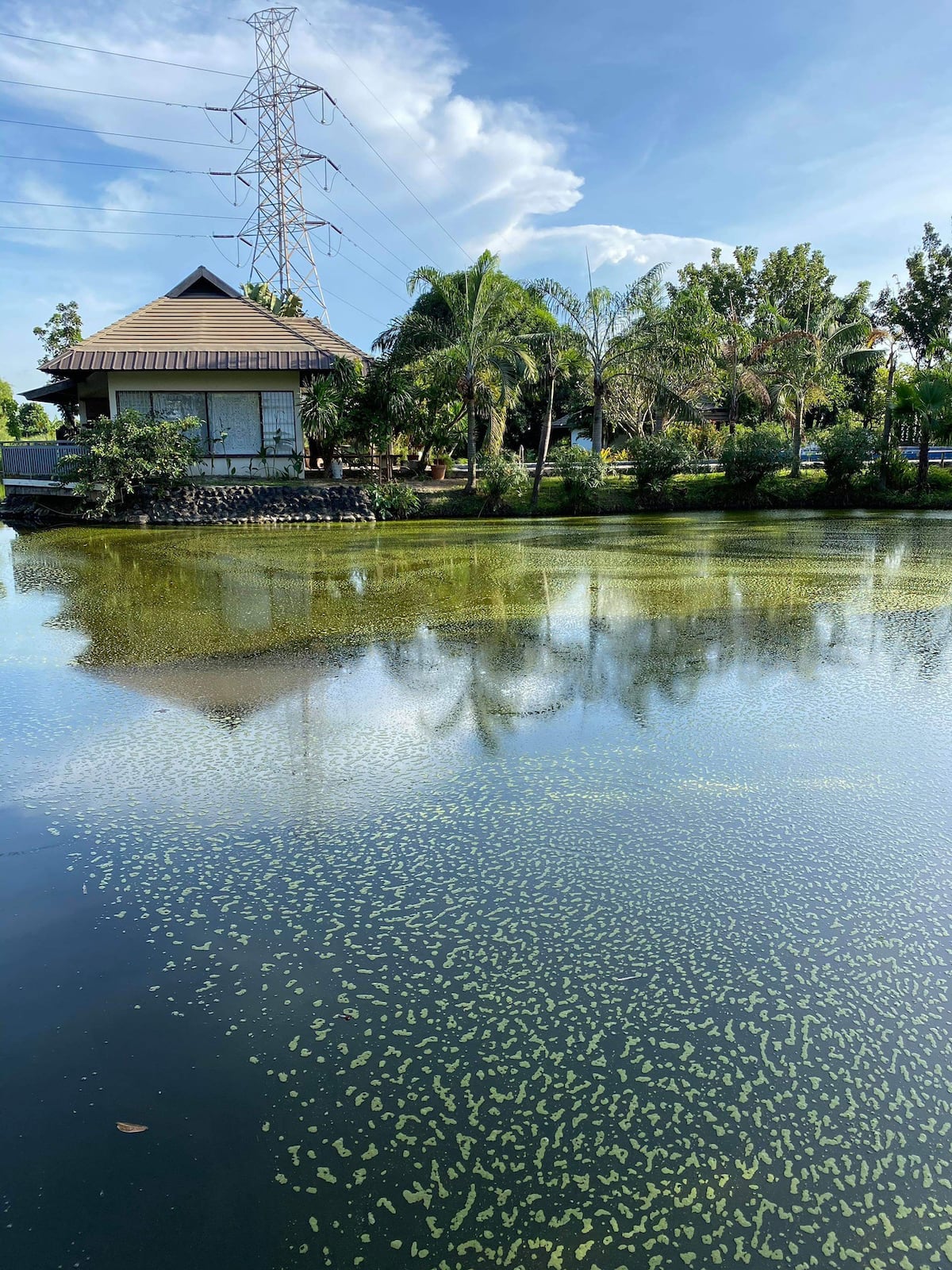 This is the perfect place for your dogs to run around freely, as you both enjoy the rustic farm life away from the busy city.
Enjoy the veranda by the cottages' rear and dine with your friends and family while overseeing the lake. The pool is also great for kids as it has sections safe for toddlers and preschoolers.
Looking for a tranquil place for peaceful moments? This bright chalet is located in the middle of a nature preserve that greets you with fresh, cool air every morning. With three large bedrooms, you can cuddle with your dog or cat during cold nights, surrounded a homey interior.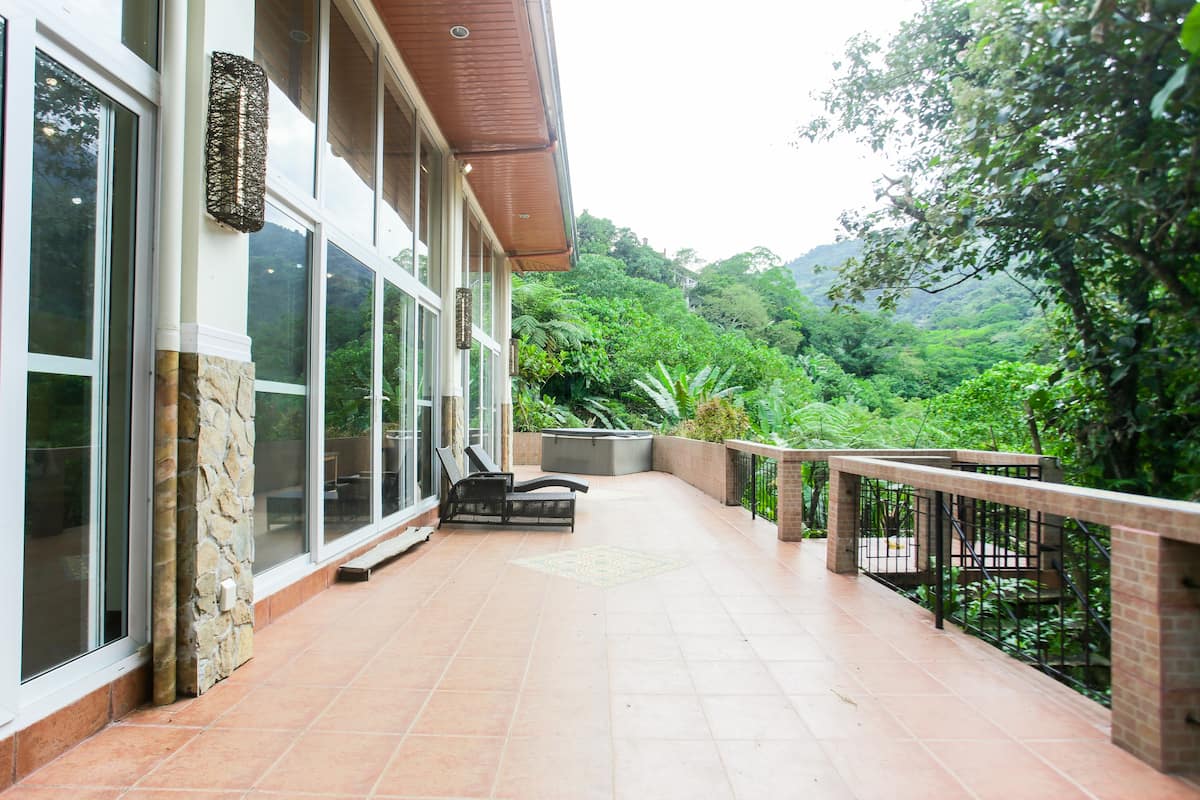 Situated a few hours away from Manila, this modern bungalow is the ideal place for a weekend getaway with friends, family, and fur buddies. It can accommodate a big group with its 77-square meters interior and 2000-square meter land area.
You are encouraged to use their TV, WiFi, and indoor and outdoor kitchen. Outside, you can build tents in the yard so everyone can enjoy the green landscape and starry sky at night.
The area also features its own barbecue pit and rooftop where visitors and their pets can lounge around the whole day and night.
This 40-square meter private cottage features a California King-sized bed, enough for two people plus your pet to cuddle through chilly Tagaytay nights.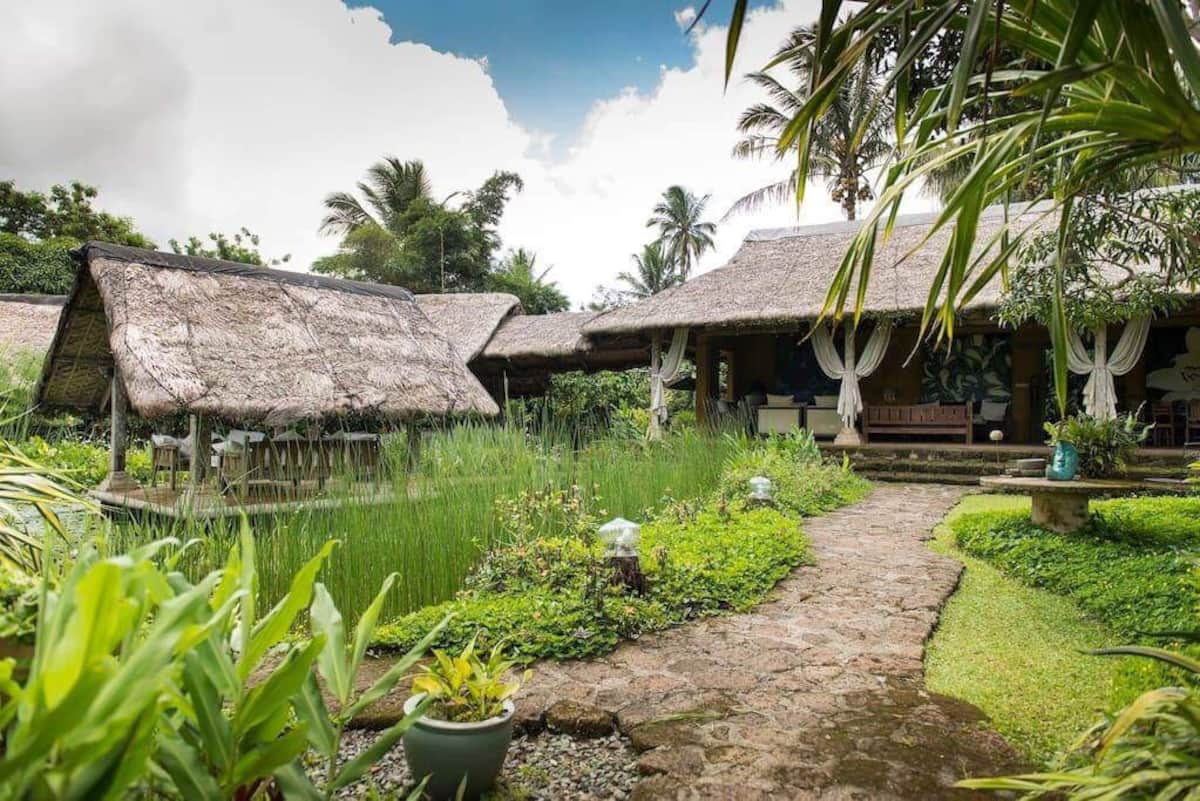 In the morning, you are served a hearty breakfast. Afterwards, you can lounge in the beautiful Bali-style garden pavilion to enjoy Tagaytay's cool air.
Enjoy the sights of Taal Lake from this villa, which offers a breathtaking view from the Batangas side. With a total of six rooms, Mertola's is the ideal place for larger families (pets included) as it can accommodate more than 16 guests comfortably.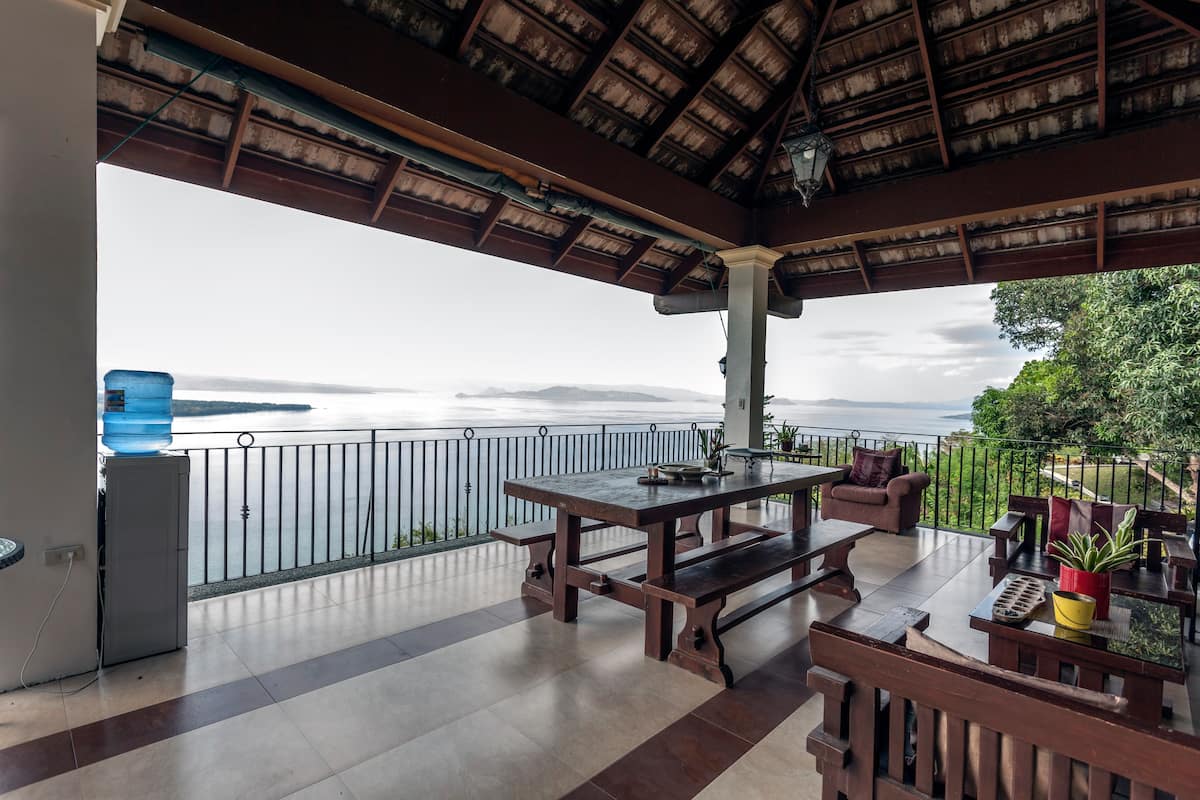 You are greeted with a gate made out of local bamboo upon arrival. Inside, you can eat seasonal fruits – such as rambutan, Indian mango, apple mango, and langka – for free.
The spacious property is also surrounded by trees, which is perfect for mid-day jogging or a walk with your dog in the morning.
Located at the highland of Nasugbu, Palmos Place is a 15 minute-drive away from the Chapel on the Hills and Calaruega Church. This villa is famous for being the set of Ang Babaeng Allergic sa Wifi (2018), featuring a private and secluded area perfect for disconnecting for a short while.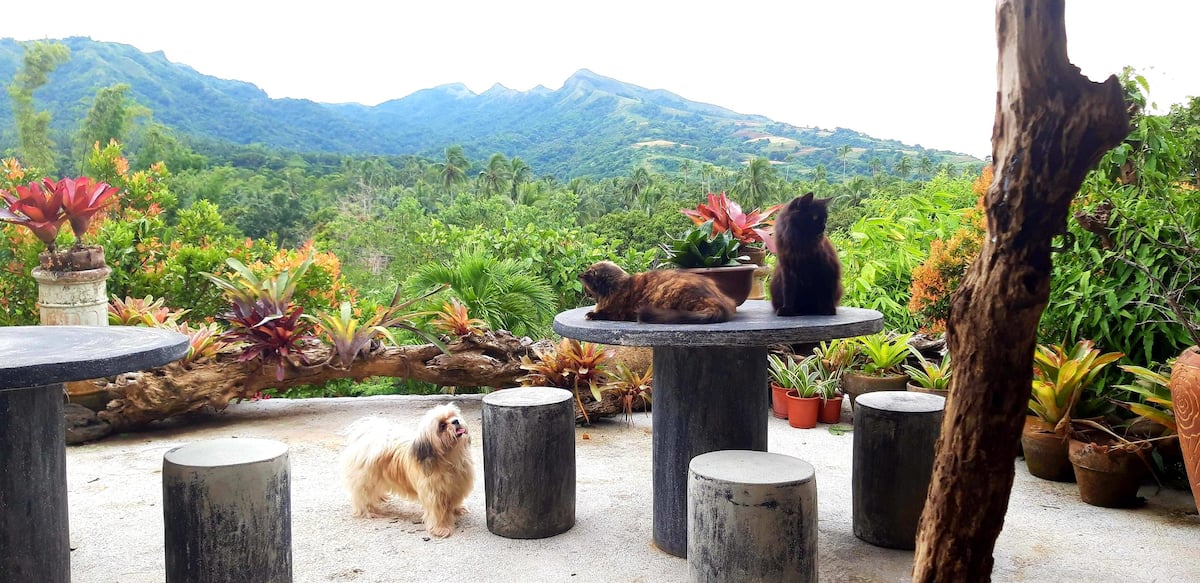 The 1.5 hectare property is surrounded by Mt. Batulao and Mt. Talamitam, highlighting the green landscape and rustic setting. Furnished with old wood, the house has one master bedroom, two guest rooms, and access to a kitchen.
The best part about this villa is the roof deck, perfect for watching Nasugbu's captivating sunset and taking Instagram-worthy golden hour pictures of your fur baby.
Sampaguita Villa is an ideal hideaway that provides rest and comfort away from the crowds of El Nido.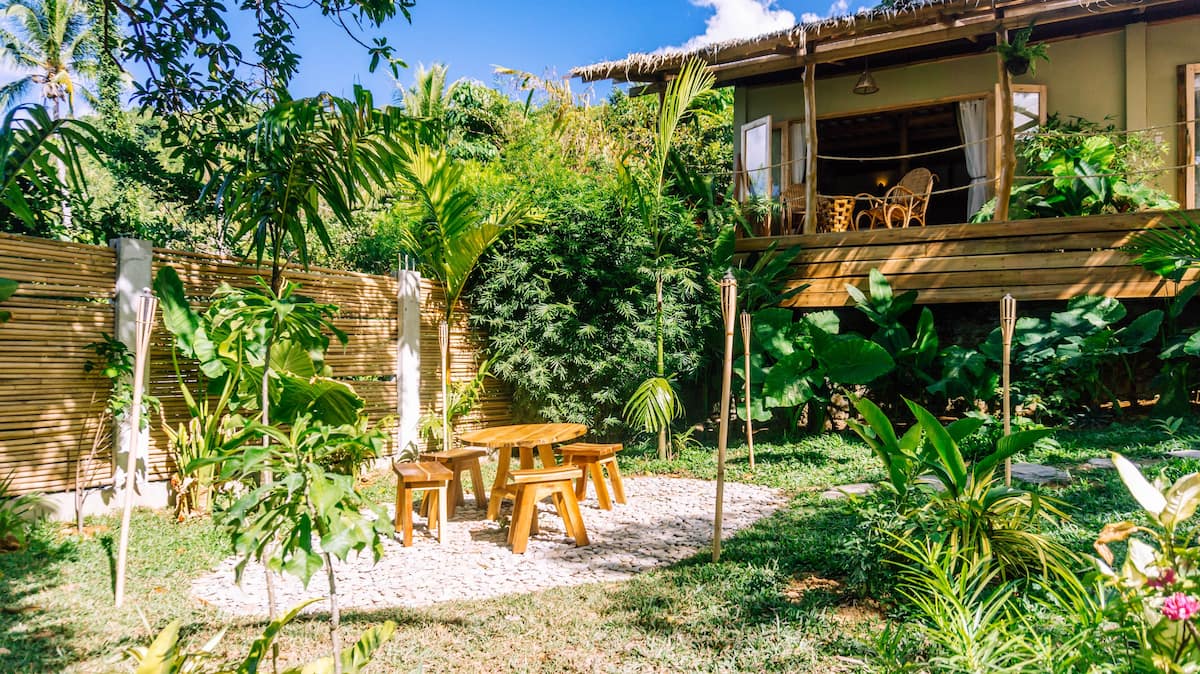 The place suits a small groups as it offers two bedrooms with bohemian interiors.
Beyond the villa, you can take a short walk passing by the Caalan Village until you find yourself lost in paradise along the nearby beach.
This guest house features a relaxing ambiance with artsy decor and homey interiors. It is the perfect "safe haven" away from chaos of the city. The decor also provide a sense of tranquility for anyone looking for an escape.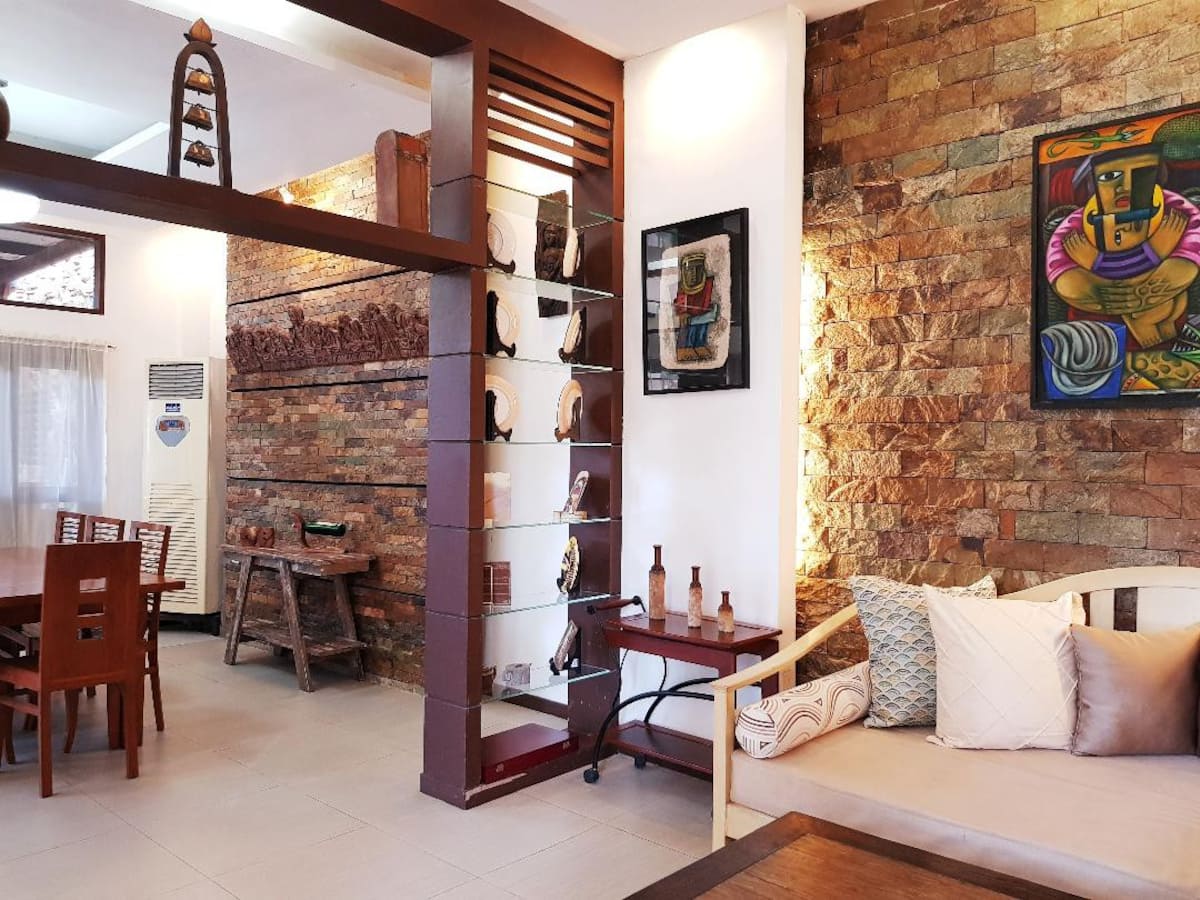 The house is also home to four dogs and three cats, who you'll likely meet during your stay.
Looking for a sunny place that is perfect for fun moments with friends and loved ones? This beachfront loft cottage is located in a remote village in Aborlan.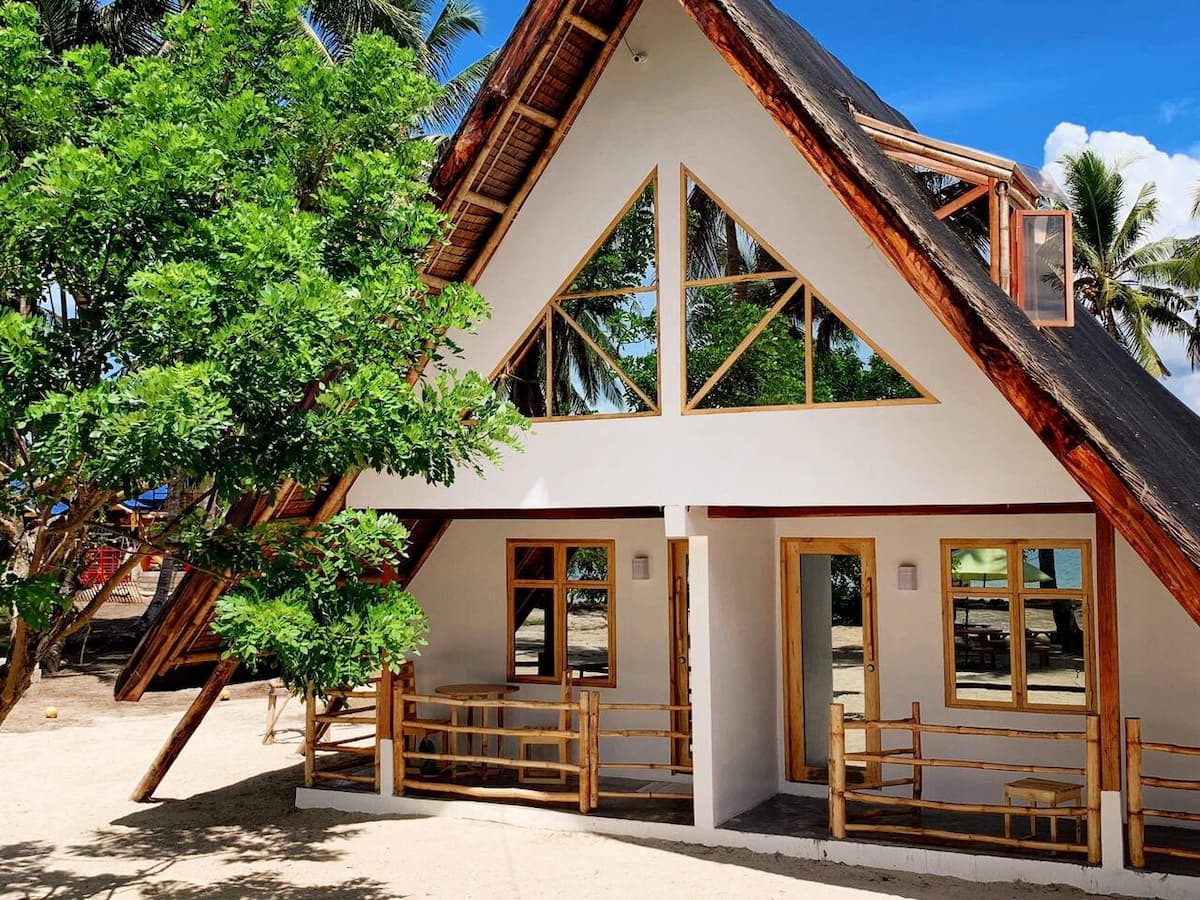 Indulge yourself with access to a beach bar offering Filipino home-cooked meals and drinks. You can also use their kayak boats and floaters for the beach, ideal if you're into water activities. – Patrick Miguel/Rappler.com
Patrick Miguel is a Rappler intern.
Discover activities with your furbabies using his Klook promo code.