'We hear a lady crying every full moon,' says caretaker Teresita Nabaha. 'But we only hear her and have never seen her.'
If you've traveled along Sayre Highway between Malaybalay and Valencia cities in Bukidnon province, you may have spotted a mysterious, baroque-style house with sculptures of men and animals in the village of Cabangahan.
According to local Levi Ann Pacana Babas, the house was built in the late 1950s and was originally called Casa Alegre, though it has long been known to residents there as Torre ni David.
Lynlyn Alegada of Valencia City, whose grandfather Mateo Caluna was the master carpenter who supervised the construction of the sprawling, three-story residence, said that the structure still shelters the descendants of the original tenants – the Valmorida and Pacana families – to this day.
Local folklore has it that patriarch David Valmorida had built the place one room at a time, adding a new segment every time a new child was born, hence its seemingly disjointed look that catches the eye of many passersby.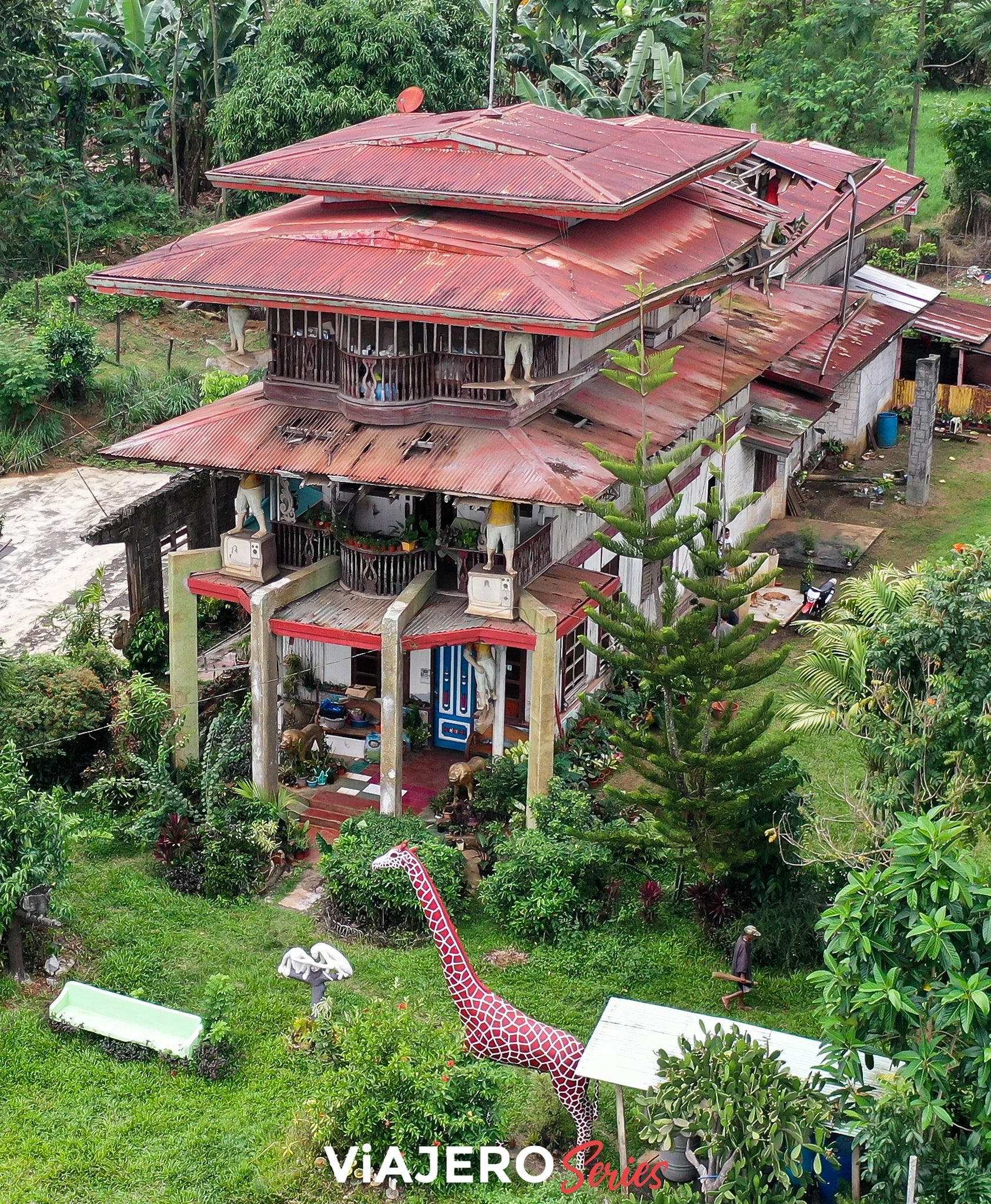 Adding to the place's quaint look are eight identical wooden carvings of men seemingly carrying the four corners of the second and third floors of the house on their shoulders.
The house and its fixtures are excellently preserved, and a quick glimpse of its interior reveals that it looks the way it likely did during the '60s and the '70s, from the old photographs on the walls, to the long flights of narrow wooden stairs.
Many, many mysteries
Valmorida's daughter Erlinda Pacana said that their neighborhood is replete with tales of dwarves and mysterious ladies having parties outside their house, although she hasn't personally seen anything.
"We hear a lady crying every full moon," said caretaker Teresita Nabaha. "But we only hear her and have never seen her. My younger sister, who took care of David's wife, told me she hears footfalls of someone walking up and down the house at night."
Nabaha said the mysterious footfalls can be heard across the house's seven large rooms and originate from the third floor. She added that kapres (tree demons) also live among the large trees which surround the house's spacious yard.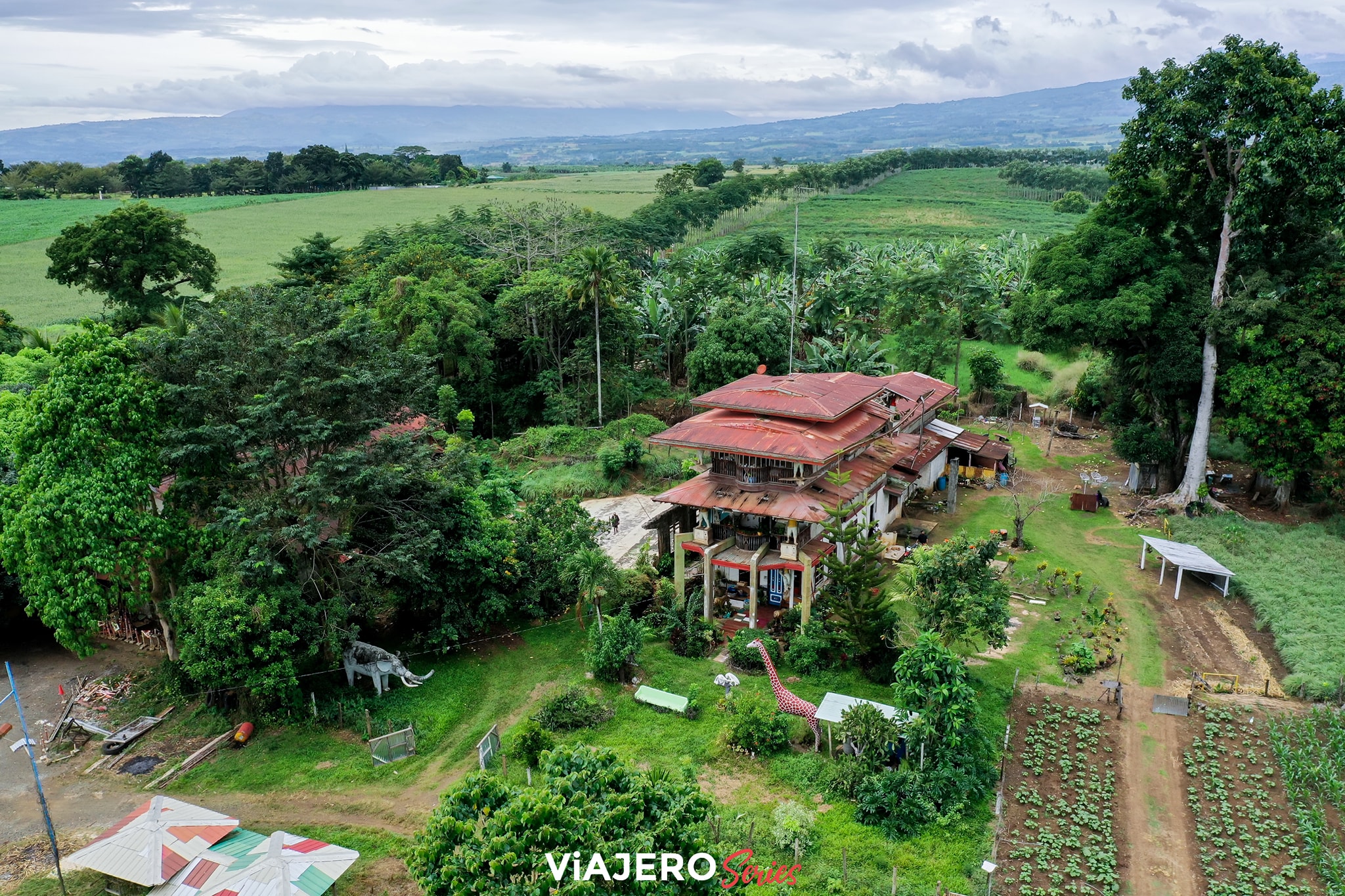 Valmorida's son Boy, who is reputed to have a third eye that enables him to see things not visible to ordinary people, claimed to have seen and heard mysterious things as well, including a "floating lady."
"Ako usahay makakita ko'g floating lady diha sa likod pero dili lang nako panumbalingon," he said in the vernacular. "Mulutaw lang na siya'g mulakaw, mulutaw. Babaye ug taas giyu'g sinina. Tagsa ra man giyud siya motunga ug sa gabi-i ra."
(I sometimes see a floating lady in the back, but I don't pay any attention to her. She walks as if she's floating and has a very long dress. But she appears very seldom, and only during the night.)
One restaurant manager said he was driving along Sayre Highway around 3 am on his way to Cagayan de Oro for a morning meeting when a woman dressed in white with hair down around her face suddenly appeared in the middle of the road.
He said he hit the brakes hard, expecting impact, but there was nothing, and when he looked in his rearview mirror, there was nobody there.
The manager said he heaved a sigh of relief and resumed driving when, to his horror, he saw that the woman was already in the backseat.
He said he closed his eyes and recited "The Lord's Prayer" aloud, with his heart seeming to jump out his chest. After praying, he sneaked a peek and was relieved to see she was no longer there.
He said he jumped on the gas and made it to Malaybalay in record time, where he subsequently related his tale to an amazed restaurant crew, warning them to be respectful when passing the area by honking their horns and saying "tabi apo" (a way of saying "excuse me").
The crew of a popular television show that featured the unexplained also visited the house in 2004 and slept overnight with video and audio recorders running.
Although they failed to get any visuals, they did manage to record a myriad of mysterious noises which sent the crew running back to Manila the very next day.
David Valmorida's descendants still keep family heirlooms from times past, including the huge papier maché heads often featured in parades and festivals in the '60s and '70s. Now, they are kept in a bodega, where they have lain silent for many long years, their secrets perhaps sealed forever. –Rappler.com
Dare to explore Bukidnon's mysteries by booking with these Klook promo codes.