1
MATCH URL: https://assets.rappler.com/612F469A6EA84F6BAE882D2B94A4B421/img/1B3F1C2013E646C7A14B6C7B9AA4E508/move-awards-carousel-20150716.jpg


Thank you for being a part of the Move Awards! ​Meet the winners here

Winners will be announced during Move Awards Night on September 26 at the Newport Perfoming Arts Theater, Resorts World Manila
Book your tickets here. The livestream will begin on this stage on September 26 beginning 6 pm.

Phase 1: Public Nomination
Phase 2: Panel selection
A panel of judges will score all nominations based on the following criteria:
Social Good (20%)

The ideal Mover is able to generate real-world impact on people and communities through his/her work. The impact of the mover is tangible and clearly benefits the community.

Gamechanger (15%)

The ideal Mover is an innovator and game changer. His/her ideas or programs shake up the way things are typically done by doing more with less, and challenges others to rethink conventions.

Sustainability (15%)

The ideal Mover is able to transform short-term goals into long-term wins. His/her work will continue to live long after he/she is gone.

Move Spirit (10%)

The ideal Mover is a leader and a catalyst for greater things. He/she gets things done and inspires others to do the same.
The panel's score will comprise 60% of the nominees final score.
Phase 3: Public Vote
Beginning September 2, anyone with a social media account can vote for their chosen finalist. The public vote will comprise 40% of the nominees final score.
| | |
| --- | --- |
| Social Good | 20 % |
| Gamechanger | 15 % |
| Sustainability | 15% |
| Move Spirit | 10 % |
| Public Vote Rank | 40% |
| TOTAL | 100% |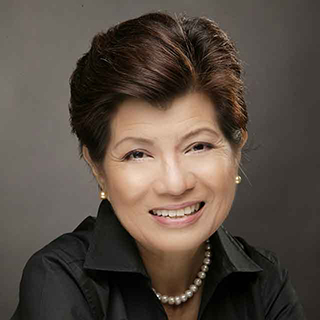 Cheche Lazaro, Journalist
Cheche Lazaro has made waves in the Philippine media industry as one of the founding editors of Probe Productions Incorporated and Rappler. In 2014, she was awarded the Marshall McLuhan Fellowship in 2014 due to her outstanding principles and commitment to responsible journalism.
As a veteran broadcast journalist, Cheche has shown how media can be a tool that not only educates the audience, but also influences change in society. It was her compelling, thought-provoking stories that challenged her audience to rethink ideas, re-evaluate conventions, and move.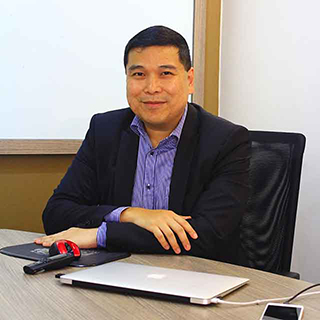 Nix Nolledo, Tech Entrepreneur
Often heralded as one of the most inspiring success stories of our time, Nix Nolledo's narrative from small beginnings as an assistant manager at a fast-food chain to a billionaire tech mogul is more than just a cliché. Currently the CEO and co-founder of Xurpas, one of the country's most successful startups, he embodies success that comes from hard work.
Success was a gamble in establishing a tech company more than a decade ago. But with that gamble, Nix opened the doors for other technology startup ventures in the Philippines, and inspired the same attitude of firmness and determination upon other aspiring entrepreneurs.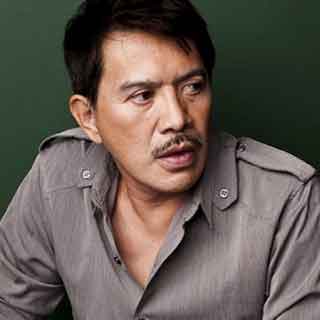 Brillante Mendoza, Filmmaker
In any discussion on Philippine independent cinema, the name Brillante Mendoza is bound to come up. Recognized as one of the most prominent and influential artists of his time, he has competed and accrued awards from a number of prestigious competitions. This includes winning Best Director in the renowned Cannes International Film Festival in 2009 for his film, Kinatay – the first Filipino to ever gain the recognition.
But even without his various accolades, Brillante is a mover in his own right. Through his films, he takes local social issues and weaves them into complex visual narratives that captivate audiences of all walks of life. And by sticking to his distinct style, he challenges local filmmakers and directors to rethink Filipino cinema.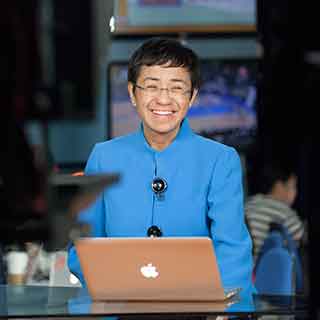 Maria Ressa, Journalist
With more than 25 years of experience under her belt, Maria Ressa's career as a journalist is is one that is prolific and relentlessly evolving.
In 1987, Maria was one of the founders of the award-winning independent production company, Probe. She became the former CNN bureau chief in Manila and Jakarta, and later on, the lead investigative journalist on CNN's terrorism coverage in Southeast Asia. In 2011, she founded Rappler, the first social news website in the Philippines.
Today, Maria's work continues to empower audiences and redefine journalism through combining traditional broadcast, new media, and mobile technology for social change.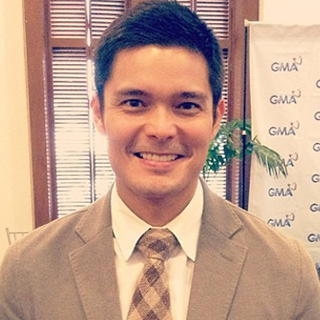 Jose Sixto Dantes III, Youth Commissioner
Jose Sixto Dantes III is the youth Commissioner-at-Large for the National Youth Commission as well as founder of the Yes Pinoy Foundation, an advocacy dedicated to nation building. However, he is more popularly known by his stage name: Dingdong Dantes.
As a seasoned actor that also dabbles behind the scenes, Jose Sixto "Dindong" Dantes III effectively uses his clout for philanthropic purposes and social good. His story is a reminder that fame without purpose has no longevity; influence must always be accompanied by responsibility in order to instigate relevant change.
Who can nominate?
Anyone with a social media account can nominate as many individuals as they want.
Who can be nominated?
The nominee must be a Filipino citizen of legal age. His/her achievements in the selected category must be substantially verifiable by any form of documentation (website, articles, social media accounts, etc).
Can I nominate a group?
An individual can be nominated to represent an exemplary group or institution.
What if I don't know my Mover's contact details?
The nominees' contact details (number and/or e-mail) are a must in order to inform them of their inclusion among our finalists.
How will the winners be determined?
The finalists will be determined by an internal vote (40%) and a public vote (40%). Read here for more information on the selection process.
Will I be notified if my nominee becomes a finalist or a winner?
If your nominee is selected, we will get in touch with you using the contact information you submitted.
Can a finalist be disqualified?
Rappler and the panel reserve the the right to disqualify nominees and finalists if there is sufficient proof of fraud, criminal activity, or any form of misrepresentation from the nominator and/or finalist.
Here at Rappler, our passion has always been to tell the stories of those who initiate change — not just for themselves, but for others. That is the philosophy behind the Move Awards.
Ask yourself: Who are the Movers in your community? Do you know someone who uses their talents, ideas, or clout to inspire movement and social change?
Together, let's choose 5 exemplary individuals who have capitalized on their passions, maximized their skills, and created a meaningful impact within their communities.
The Move Awards not just a celebration of what has been accomplished, but the beginnings of what can still be done for the nation. We hope these Awards will pave the way for Movers to keep moving forward, changing the world one conversation at a time.
Who moves you? Nominate your Mover today.
| | |
| --- | --- |
| Deadline of nomination | August 10, 2015 |
| Public vote for finalists | September 2-20, 2015 |
| Announcement of Winners | September 26, 2015 |
| | |
| --- | --- |
| The Creative Mover | A genuine artist who uses any medium of self-expression to make a difference and inspire others. |
| The Global Mover | A citizen of the world who has earned international acclaim for a noteworthy achievement, all while showcasing the indomitable Filipino spirit. |
| The Enterprise Mover | A person who has successfully channeled passion and drive into a thriving social enterprise that uplifts and empowers a marginalized sector. |
| The Tech Mover | A forward-thinking individual who harnesses technology to fuel an idea, bringing about significant progress or helping spread knowledge for a wider audience. |
| The Civic Mover | A person who embodies the virtuous meaning of Public Service: one who has shaken perspectives or implemented new practices that redefine leadership. |
Error
An unknonw error has occurred. Please try again later.
Login