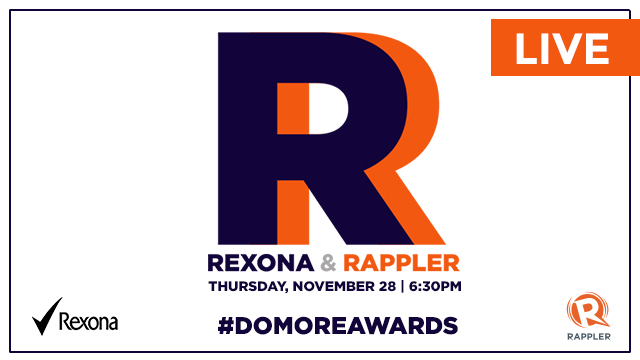 MANILA, Philippines – The 8 winners of the The Do More Awards will be unveiled on Thursday, November 28, 2013, at the Rizal Ballroom of Shangri-La Makati.
The Do More Awards is Rappler and Rexona's first-ever search for "Ultimate Doers." More than seeking achievers or innovators, it's about honoring individuals who strive to change society for the better.
These awardees have proven the calibre of the Filipino spirit, and inspired people around them.
From hundreds of entries, a panel selected 24 finalists for 8 categories that represent different social fields. Get to know the finalists here.
While the panel's vote made up 60% of the finalists' scores, 40% came from the public's vote.
Find out if your candidate won.
Watch the video of the event below.
Follow updates via our live blog.
- Rappler.com