1
Getting closer to the truth
We now live in a world where it gets harder to distinguish fact from fiction and where technology has been used as a weapon against truth and democracy.
Where to look for stories that matter? How to rise above the noise and find communities engaged in real work for social change?
We have not found all the answers, but when we started Rappler PLUS at the end of 2018, we saw the potential of bringing critical thought and action together.
We at Rappler believe that we shouldn't just be aware of stories, we must also act on them.


Rappler PLUS was built on the pillars of truth, courage, and community – pillars that allow quality and uncompromised journalism flourish and connect even the most diverse of groups.
In the months that followed, the PLUS community went just beyond stories. We collaborated with each other and shared ideas on how to make journalism and society better.
Today, we continue to grow. More and more are choosing to join the Rappler PLUS journey — whether in our effort to shine the light on key issues, or deepen understanding of our complex problems, or push for advocacies through collaboration.
We have grown together and as Rappler CEO and executive editor Maria Ressa has said, "Rappler PLUS is a way for us to tap you and to learn from you."
In one of our events, we asked our founding members what joining PLUS meant to them. Here are some of their answers: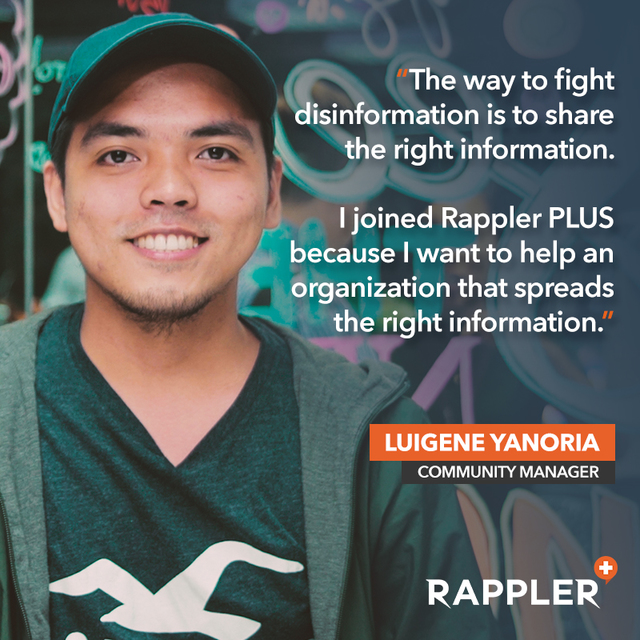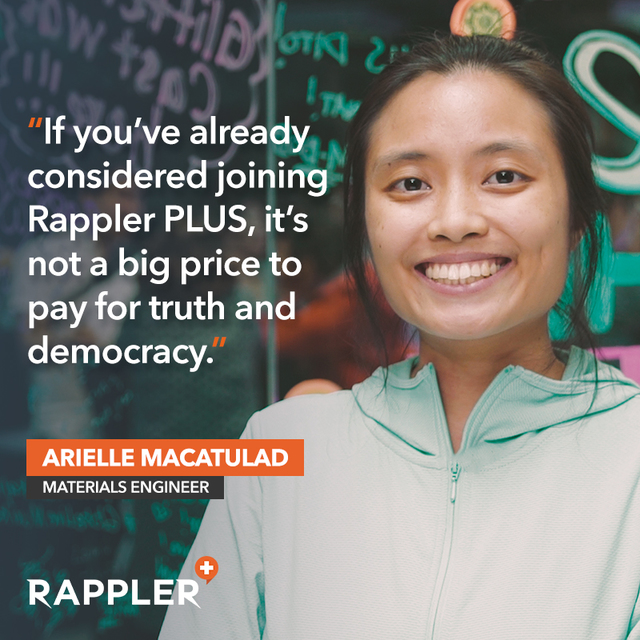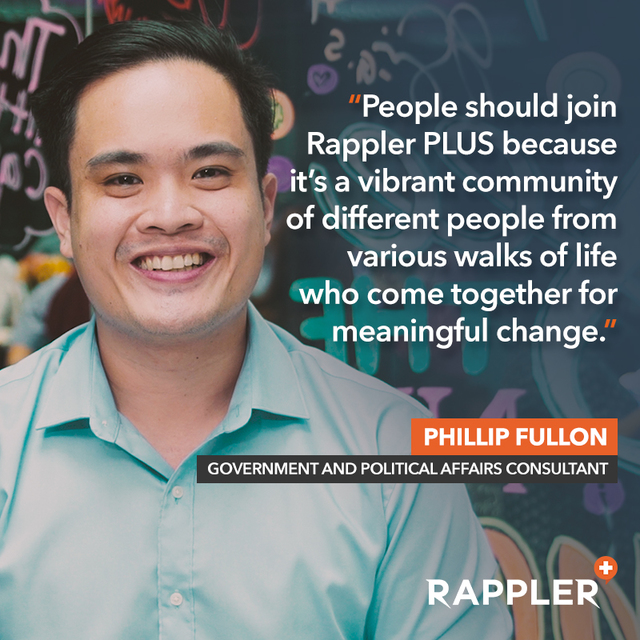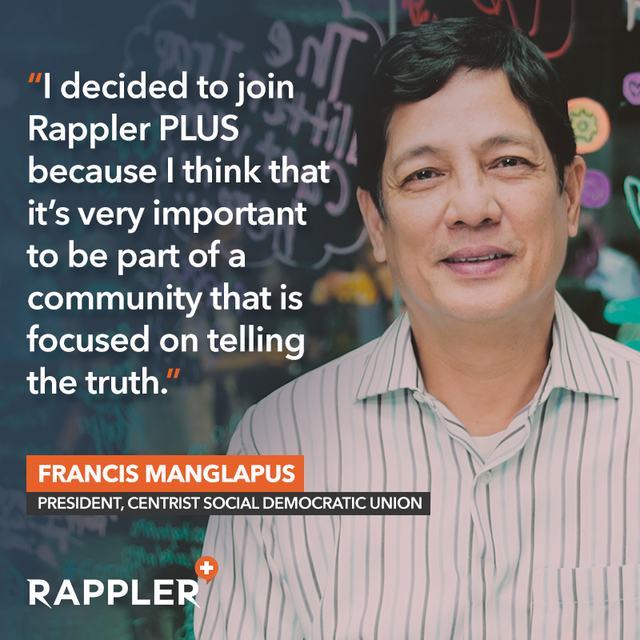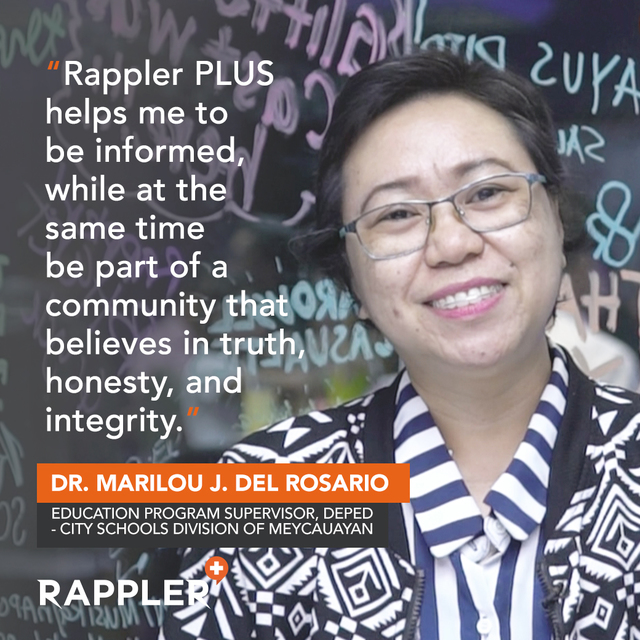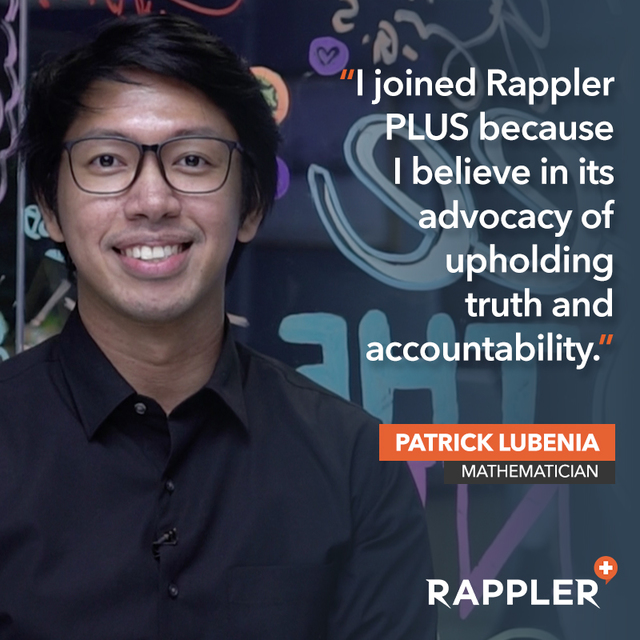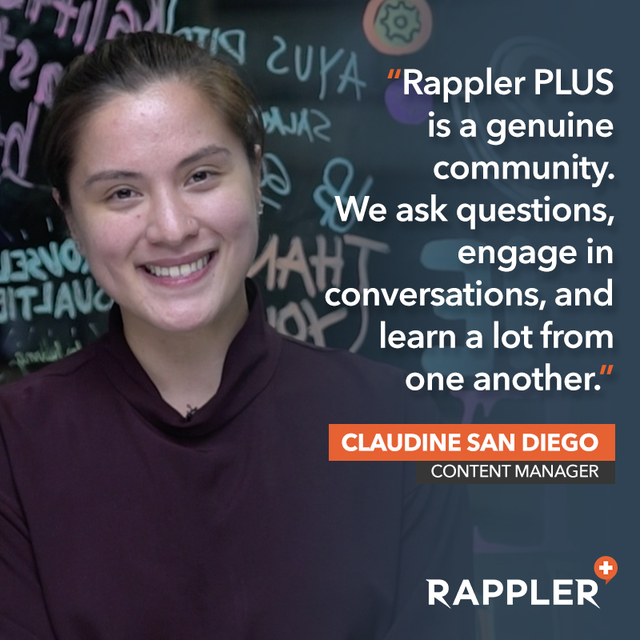 As a Rappler PLUS member, you get the following:
Exclusive newsletters from Maria Ressa and Marites Vitug that provide analysis and perspective on current events

Weekly Rappler PLUS Picks for stories that matter to you

Regular live discussions with Rappler's senior editors and reporters

First look at investigative and industry reports that will help you make informed decisions about the critical topics that shape the nation and the world

The chance to collaborate with MovePH for campaigns and advocacies to push community support

The chance to test new Rappler initiatives and be part of the journey in building a better Rappler experience

Invitations to exclusive Rappler events and briefings that bring together thought leaders and encourage collaborations

Access to a wide network of fellow advocates

Exclusive discounts on Rappler merchandise
On top of all this, you help us continue to tell the story of the nation and keep our independence.
It's time to get closer to the stories and connect with the people behind them. Come join us. Join Rappler PLUS.
Sign-up at rappler.com/plus