Gays and lesbians in Norway are protected by Norwegian laws. The Marriage Act enacted on January 1, 2009 gave rights to same- sex couples and different-sex couples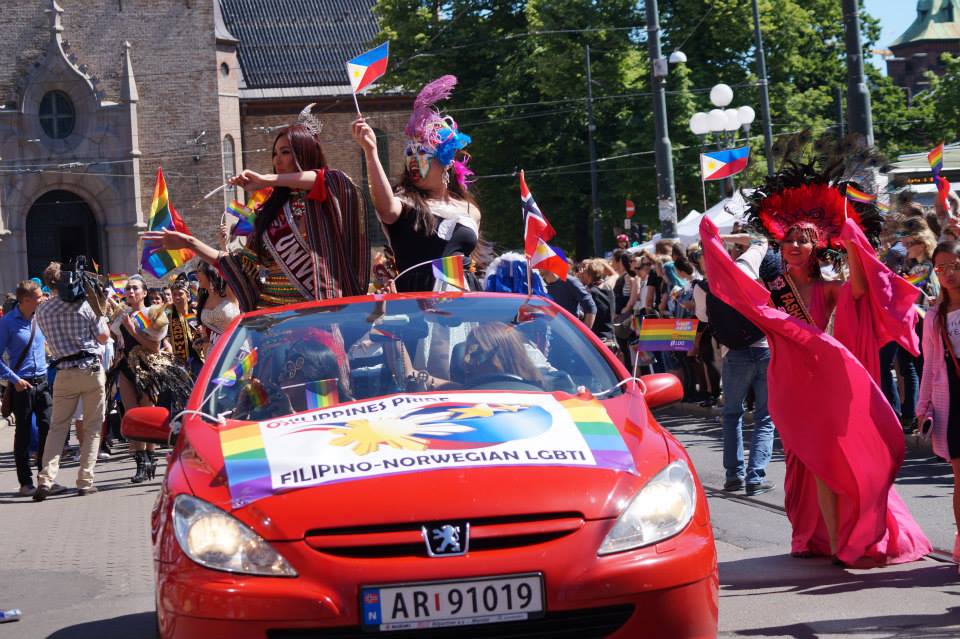 OSLO, Norway – Oslo Pride is the largest cultural event of the lesbian, gay, bisexual, transgender, and intersex (LGBT) community in Norway. One of the highlights of the festival is the Gay Parade which moves through the streets of Oslo to the city center. Thousands of Oslovians and visitors would line up the streets to join in the celebration.
This year I joined the parade upon the invitation of the Filipino-Norwegian LGBTI, participated in by 60 gay and lesbian organizations, their supporters and friends. I didn't notice the 2 km or so walk under a sunny afternoon because of the festive atmosphere.
The Filipino-Norwegian LGBTI was number 59. Dressed in colorful traditional and exotic Filipino costumes, it was one of the most applauded groups. It won the Best Theme of the Year award which was given after the parade.
The Filipino-Norwegian LGBTI  was formed last year aimed at making the Filipino gay community visible in Norway and at the same time, promote Philippine tourism. It has a board of six who are actually the core group and other officers.
They have lined up several fund raising projects for the benefit of the LGBTI in Norway and in the Philippines.
I took the opportunity to interview two of the group's active members, Donna Gonzales, and John Dominick in order to gain some insight into the life and condition of the LGBTI in Norway.
Donna, the pretty transgender
"Norway is paradise in all aspects, financial and social. And I can freely express myself as a transgender, Donna Gonzales a Filipino registered nurse working in Oslo Kommune (City) said. She is the brain child of the Filipino-Norwegian LBTI.
In the workplace, she was accepted as a transgender and not discriminated against. Early on, she was asked how she preferred to be called: 'he' or 'she'.
"Siyempre, I said, 'she' " Donna chuckled. "And I was given access to the 'she' change areas and comfort rooms."
Norway in 1992 was one of the first countries in the world to legalize registered partnerships between two people of the same sex. It is the first country in the world to enact an anti-discrimination law protecting homosexuals in certain areas.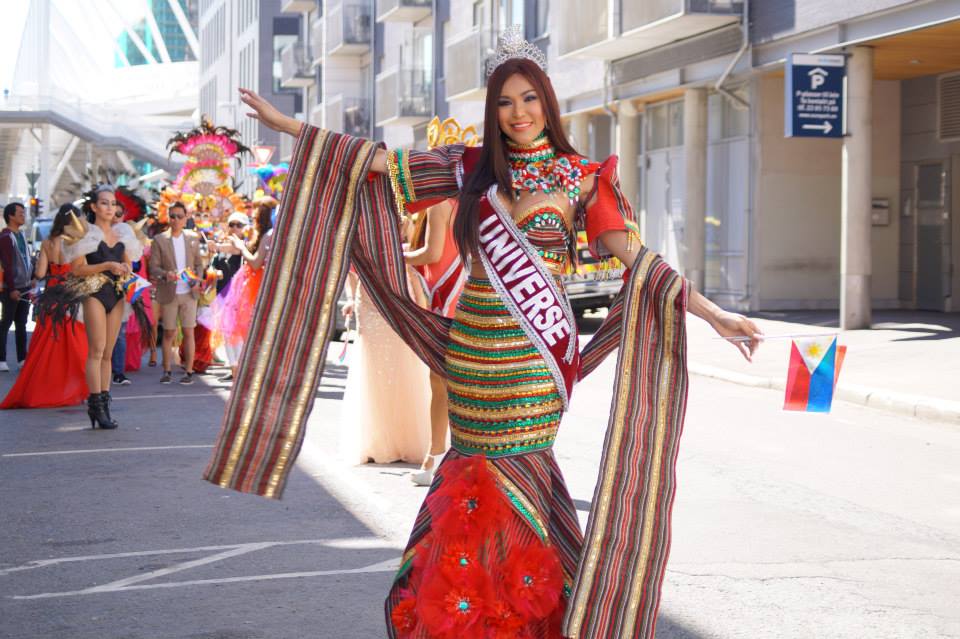 Donna was born in Paoay, Ilocos Norte, and baptized under the name Adonis. She later changed her name to Donna. But her passport still indicates that she is Male.
"I really feel like a girl here in Norway," Donna said. "Guys treat me like a woman, court me with flowers, chocolates and love letters. They also treat me to dinner."
To the guys who are interested in her, Donna is an open book. She believes that honesty is important before a relationship is allowed to develop.
"Scandinavian people look at your personality. Some of the guys are attracted to the idea that you look like a girl but you are special," Donna said.
"Sa Pilipinas, pagbaba ko pa lang sa airport, bading ako. I feel guys look at me and my bank account," she said sadly. (In the Philippines, going down from the airport, I'm gay…)
As a Norwegian citizen, Donna has special medical privileges. She had her breast implants in Norway and pays small amounts for her hormones.
If she is willing to wait, she can have free sexual/gender re-alignment. She has started this procedure but she has not decided if she will finish it. She has to be mentally and psychologically prepared for this kind of medical procedure.
Donna graduated from the Mariano Marcos State University in Batac, Ilocos Norte. She arrived in Norway in 2000 with a working visa she obtained through direct hire with the help of her aunt who also works in Norway. She had to learn Norwegian language and pass examinations and training to qualify as a nurse.
She is currently taking up a masteral degree with dementia and psychiatry as a specialization. For two years, the Norwegian government paid for her books and miscellaneous expenses.
John: Gay and 'unassuming'
John Dominick is a Filipino gay happily married to Tom Eric Gundersen, a Norwegian he met online. Tom was looking for somebody who could help him with his thesis for Ph.D on Mathematics. Although John could not help him , they hit it off online. "Hindi ako marunong sa Math," John laughed.  ( I am not good in Math)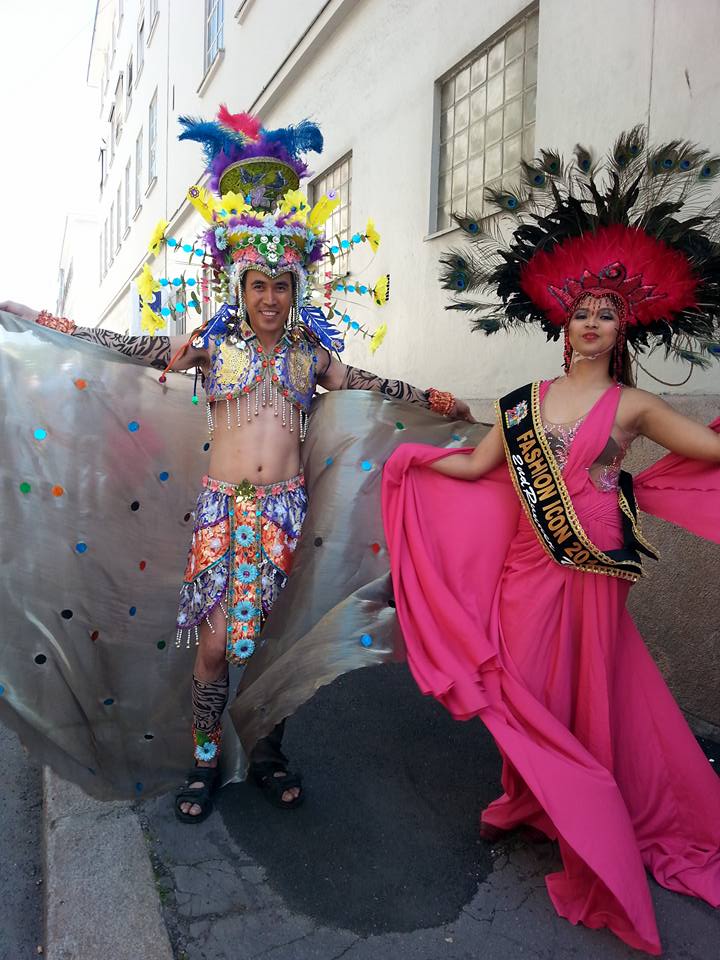 Prior to the marriage, they agreed on a get-to-know you process. Tom visited the Philippines to learn about the Philippines and meet John's family. In turn, John went to Norway to meet Tom's family.
They got married in Norway. Then they lived in Paris for five years where he worked as an English Language Teacher at the Groupe CFILC (Centre de formation en Francais Langue Etrangere).
"Tom is super mabait (kind)," John said of his husband. "Norwegians appear cold and aloof but once you get to know them, you will find out that they are warm and fun to be with."
John is an after school English teacher at Lilleaker Scole (Elementary School) in Oslo. He also works as a chef at the Universal Music Norge, a private restaurant frequented by contract stars of Universal Music such as Lady Gaga, Rihanna and Justin Bieber.
He cooks Norwegian and Filipino food . He said that the most requested dishes are pancit, lumpia and afritada.
"Norwegian society is very liberal when it comes to accepting the gay and lesbian community," John said. "Sa atin may stigma. Iba kasi and kultura ng Filipino. We were brought up differently," he added. (In our country, there is stigma. Philippine culture is different.)
John graduated from the University of Eastern Visayas with a BS Education degree. He is currently enrolled at the University of Oslo taking up a Master's degree in English Literature major in American and British studies.
Although the Philippines was recently voted one of the most gay-friendly nations in the world, and most gay-friendly in Asia – according to the Global Divide on Homosexuality survey conducted by the US-based Pew Research Center – there is still widespread discrimination of the LGBT community in the country.
Gays and lesbians in Norway are protected by Norwegian laws. The Marriage Act enacted on January 1, 2009 gave rights to same- sex couples and different-sex couples. Transsexual persons are allowed to change their legal gender.
In contrast, the LGBT community in the Philippines is not protected by any civil rights laws. There is no legislation that allows same-sex marriage. Being a predominantly Catholic country, religion has a strong influence on how we view and treat the LGBT.
Indeed, Norway is paradise to the LGBT community. – Rappler.com
Contributor Miles Viernes is an Oslo-based writer. She is a retired government employee and a proud UP alumnae.