While adversity makes us more resilient, we also open ourselves up to becoming indifferent to problems that persist and will likely continue to do so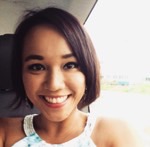 Blessed with an ideal geographic location, Singapore is sheltered from nature's wrath, a fury that the Philippines is all too familiar with. But that begs the question – how would Singapore react if a typhoon or an earthquake hit this tiny, orderly, city state?
Filipinos are accustomed to how an entire nation mobilizes, coming together in times of crisis to provide much needed relief. Like the streets of our towns and cities, Facebook will be flooded with pictures of street kids bathing and playing in murky waters. Posts about how the Filipino spirit is waterproof will inevitably go viral. But while any disaster is indeed tragic, how a society responds to adversity is most telling of its character.
Singapore might not be plagued with terrifying natural disasters. Instead, it's inflicted with another kind of major catastrophe of human design: MRT breakdowns.


An overused punchline
Recently, Singapore suffered what the national headlines declare as the worst MRT failure in the country's history. Due to a power fault, this train breakdown affected an estimated 250,000 commuters. It was the first time that two major train lines were disrupted at the same time, a supposed symptom that the treasured quality of life that locals take pride in has taken a sharp turn for the worse.
Many local netizens turned to humor and social media to vent out their frustrations. The tweets may have been funny, but a majority of Singaporeans were not laughing.
Overseas Filipino Workers (OFWs) in Singapore were unperturbed. After all, it's a situation that we're all a little too accustomed to. Indeed, the derailing Filipino public transportation system is a regular source of frustration for irked citizens, the tired punchline of an issue that should be taken far more seriously.
Demanding for excellence
Unlike the pea that gave the proverbial princess one long sleepless night, these daily hardships have conditioned us over the years, creating a deserved reputation as a nation known for being patient and easygoing. These are truly Filipino traits to be proud of, but it may well be our blind spot too.
It's too easy to make fun of the stereotypical Singaporean complaining about a train delay. We brush it aside as a trivial first world problem, especially when you compare it to what Filipinos have to suffer everyday back home.
Perhaps, during an incident like the one in Singapore, we find ourselves silently judging those who do not exhibit the same patient, easygoing attitude we pride ourselves in. But let's take a step back and ask ourselves – should demanding for excellence really be considered a fault?
The bare basics
Singaporeans might appear impatient, but we can also appreciate their emphasis on meritocracy – which encourages people to strive towards the highest levels of excellence.
We might think that being "demanding" comes off as "mayabang (boasftul)" or "rude," but it's possible to be straightforward without being insulting, to confidently ask for what we deserve without sounding entitled.
Because what we're demanding is not some lofty privilege, but a basic necessity that is barely being met. Of course, unreliable public transportation is but a drop in the well. Yet, it affects the livelihood of millions of Filipinos, its opportunity costs spanning from family time that never will be, to foregone business opportunities.
When only 7 decrepit trains struggle to carry half a million passengers, you know there's a problem.
When less than half of the train system is running, you know it's a red flag.
When there was public outrage over Singapore's MRT breakdown in 2011, the CEO at the time resigned. But where are Mar Roxas and Joseph Abaya right now?
Beyond 'bahala na'
We might have grown used to adversity, whether it rears its ugly head in the form of natural disasters or human catastrophes. While this often makes us more resilient, weathered and experienced, we also open ourselves up to becoming indifferent to problems that persist and will likely continue to do so.
It's frustrating when the people's futile pleas fall on deaf ears and results can neither be seen nor felt. But, change was never born from complacency. As much as we want accountability, we should first ask more of ourselves. We need to catch ourselves whenever we say "bahala na (come what may)." Otherwise, we risk derailing an already decrepit system even more. – Rappler.com 


Rica is a 'foreign Filipina,' born in Indonesia, raised in the Philippines, and working in Singapore. She writes beyond the border, about experiencing the world with foreign eyes and with local heart. Follow her adventure on ForeignFilipina.com, Outandabroad.com as well as on Twitter and Instagram.