Teach for the Philippines is looking for a new cohort of Teacher Fellows committed to sharing their passion for education
MANILA, Philippines – "Looking into the eyes of a child who finally believes in themself because you believed in them first, is life changing," said Adelaide Elpidama, 2013 Teacher Fellow and Selection Manager of Teach for the Philippines (TFP). 
TFP is a non-government organization (NGO) that trains the brightest individuals the country has to offer to teach in public schools in the Philippines as Teacher Fellows.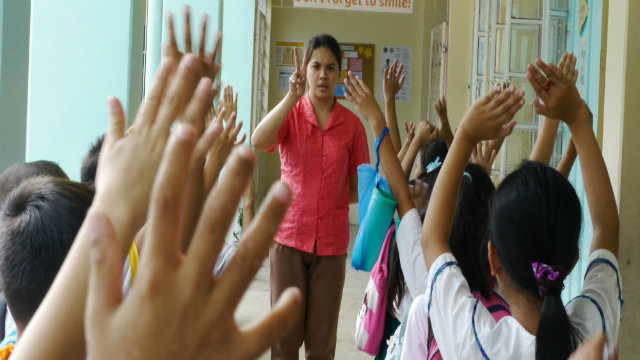 After completing her two-year fellowship with TFP, Adelaide realized that the time that she spent working for the kids was nowhere near over. During her Fellowship, Adelaide pushed herself to become the best she could be, but to her that still wasn't enough. "There are a lot of people with the heart to teach and the same passion for education who can become even better Teacher Fellows," she said, "we need more of them in the Fellowship program,"
She continued her advocacy for education by working for TFP as its Selection Manager. "Being in the school with the kids wasn't easy. I knew that there was still so much more I had to do, and so much more everyone has to do to secure a quality education for the youth of today," said Adelaide, "…despite the challenges, I woke up everyday, knowing that I was contributing to my country in the best way that I could."
Fellows come together with the same passion to help educate the next generation. Although the come from different backgrounds – some are engineers and psychologists – and from outside the Philippines, they are united by their energy and desire to make a difference. (READ: Top fresh grads commit to teaching in public schools) 
Classroom moments
There are so many tiny moments that teachers remember when recalling their fellowship. Jon Pobar, a 2014 Teacher Fellow, recalled a revealing moment, "when a small group of kids were classifying a set of pictures as either 'needs or 'wants'. Surprisingly, most groups sorted 'playgrounds and recreation' under the latter column. They thought, as children, that to play and rest was not their right."  
(READ: Learning Under the Sun)
Some of the toughest times for these Fellows were the years spent in their schools. "As a public school teacher, I experienced the realities of poverty," says John Carlo Fernando, a 2013 Teacher Fellow, "I remember one of my students failing the third grade and telling me that he will stop studying because he needs to work for his family. As a seventeen-year-old young man, he took the responsibility of being the breadwinner. I learned that education in this country is painful."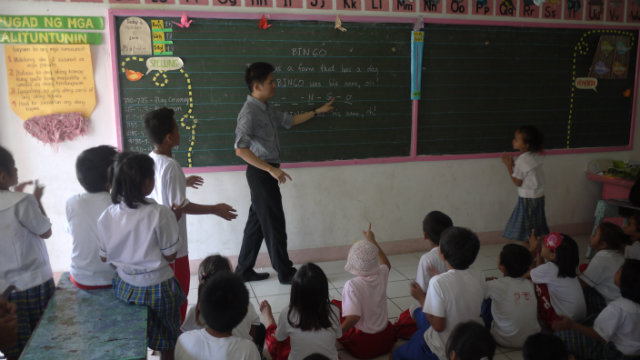 Moving forward
TFP is looking for a new cohort of Teacher Fellows committed to sharing their passion for education. TFP believes that the chance for making sure an excellent education accessible to every Filipino child is possible in our lifetime. 
"Our fellows are put into schools depending on the needs of the institution. We work closely with the Department of Education (DepEd) and different Local Government Units (LGUs) to make sure that our teachers are put where they can make the most impact," said Micaela Bautista, Recruitment and Matriculation Manager. 
"Quality education is a testament to how much we can do together to improve the lives of Filipinos," said Emerald Ocado, a 2014 Teacher Fellow and a teacher at Malaban Elementary School. – Rappler.com
To learn more about Teach for the Philippines, visit their website.
Anton Delgado is a Rappler intern.