'Nursing was not my first dream, but it has given me the chance to dream better dreams'
I have never dreamed of becoming a nurse. When I was a child, my eager soul was claiming to be a renowned doctor. This vision would sometimes be replaced by thoughts of becoming a scientist, a Nobel Prize-winning author, or a rock star. I have never wanted to become a nurse until I became one. 
You see, nurses as I have found out, are superhuman. 
We go to work almost every day, never minding the long hours, the typhoons and the fact that we do not get to experience holidays like normal folks. There would be times we would have to endure 16 to 24-hour shifts depending on the weather and the traffic situation. When I started this vocation, my body developed its resistance to hunger. There are instances I would have to fake a cough to cover my rumbling stomach. I have been accustomed to ignore my bladder whenever I had the urge to pee. Surprisingly, my small frame could still lift people which are 3 times my size. 
Most of all, my job has tested my emotional endurance, having to deal with people from all walks of life.
Challenging job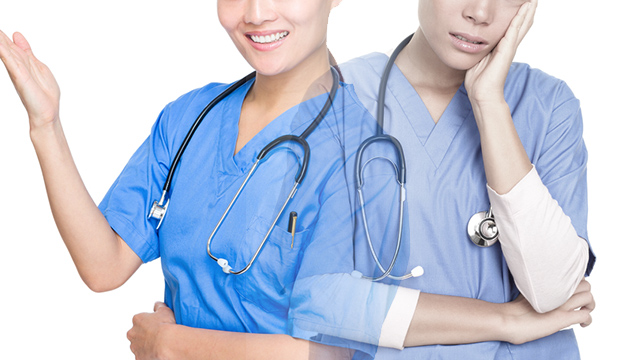 I have tried different jobs before I started working in a hospital. My experience showed me that each profession is difficult in its own aspect. However, nursing has proven to be the most challenging occupation for me. 
I realized that the days I have spent behind the computer in my previous 8-to-5 job had been a breeze. Now, my legs would be in heaven for a 5-minute rest from walking around the hospital unit. In nursing, we have a saying that goes like this: there would be days when you cry before starting your shift and there would be days when you would cry yourself to sleep. 
When the pressure becomes too much to handle, I would find myself on the brink of tears, overwhelmed by the expectations that come with the job. Sometimes I think about my patients too much. I hear them ring their call in my sleep. Not going to work after an exhausting day would be so enticing, but I would still secretly want to go to work because I know how much my patients need me.
It is a shame that unlike other professionals, nurses in the Philippines do not garner the recognition they deserve. 
I meet people who bombard me with non-medical concerns and personal whims. At times, nurses would hear condescending ramblings and disrespect from people who think that nurses are merely changing diapers. We are saving lives and it is our intent to give our utmost care. 
We make sure that in spite of your illnesses, you will feel more comfortable even if it means we have to trudge as we give our hands, feet, and almost our entire being to make you feel well. We want to satisfy your every need that is why we also try to fix your television, your Wi-Fi connection, and even your air conditioning. We are the first people to get disappointed whenever we fail to insert your IV line. 
We know that it is our job to take care of you, but more than that, we truly care for you. We are hoping for your fast recovery so that you can stop eating the same soup and finally have a decent meal. We are praying for your health so you can come back home to your families and start your daily routines. 
We will put your needs ahead of ours because nursing means being selfless.
On becoming a nurse 
Becoming a nurse has given me more than what I have hoped for. 
It had kept me grounded, humble, and hopeful. It reminded me that I am capable of doing greater things. It made me realize that I am a mere human who has her own limitations but is nonetheless not bound by these definitions. My job gave birth to better plans and broader opportunities. 
There are still days when I wonder if this profession is for me, asking myself how long I can endure the physical, intellectual, and emotional stress. Only time will tell, they say. But what I know for sure is that my heart swells each time a patient holds my hand, as if my mere presence would alleviate their pain. 
I feel fortunate when I see how humans love each other until their last breath. And I gain more faith whenever I meet people at their worst conditions but still they never fail to appreciate each sweat, blood, and tears that nurses shed.
I may still whine after a very tiring day but being a nurse taught me not to give up. Indeed, nursing was not my first dream, but it has given me the chance to dream better dreams. — Rappler.com
Cheenee Bagtas is a nurse working in a tertiary hospital. She wrote this piece in the hope of sharing the common experiences of nurses in the Philippines.
---
Be the superhuman that you are. Click here to start your nursing career through the Rappler x Kalibrr Job Board.