A UN survey shows Filipinos care most about good education, better health care, better job opportunities, honest and responsive government, and affordable and nutritious food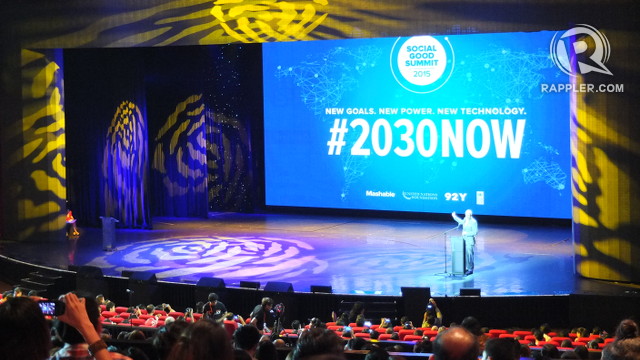 MANILA, Philippines – Want to help the world achieve the Sustainable Development Goals (SDGs) set forth by member countries of the United Nations (UN)?
One way to do it is to share them, said UN Resident Coordinator in the Philippines Ola Almgren during Rappler's Innovation + Social Good Summit on Saturday, September 26. 
The SDGs, or Global Goals, are an "agreed vision to put people and planet on a sustainable path by 2030," he said. 
The 17 goals with 169 targets translate to 3 overarching goals of ending extreme poverty, fighting inequality and injustice, and taking action against climate change.
"Tell everyone about the Global Goals. We are the first generation that can end extreme poverty. But we may also be the last generation that can save the planet for future generations. Use your phones, laptops, computers to do social good," Almgren said.
His message came a day after the 193 UN member countries committed to achieving the 17 SDGs, the next global targets after the Millennium Development Goals (MDGs).
(Learn more about the Sustainable Development Goals here)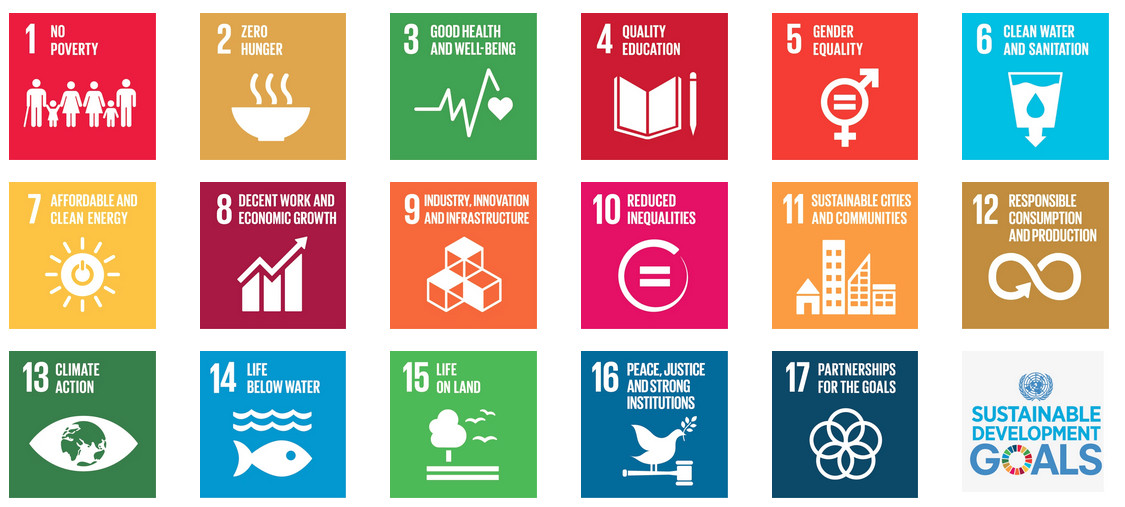 The SDGs are a level-up from the MDGs in both scope and ambition. The goals range from achieving zero hunger to massive adoption of affordable and clean energy, from ensuring clean water and sanitation to promotion of gender equality, all over the world.
Share that you care
Are these too daunting a challenge? 
Almgren said one way to ensure the world's nations achieve these goals is to care. 
"We have to care about these goals because if you care about something, you share it," he said. 
As proof of this, he flashed photos of Daniel Cabrera, the 9-year-old boy from Cebu who became a global Internet sensation after someone took a photo of him studying on the sidewalk.
The Facebook post was shared by millions of people all over the world. Eventually, Daniel was given a scholarship.
Daniel's story, said Almgren, was the embodiment of Global Goal 4 on quality education.
Almgren also showed social media posts of angry Filipinos stuck in Metro Manila traffic.
"The worsening traffic situation and flooding clearly demonstrate the need for better and sustainable infrastructure which is linked to Global Goal 9 on industry, innovation and infrastructure. It's also linked to Global Goal 11 on sustainable cities and communities," he said.
Netizens already care about the SDGs in their own ways and go on social media to express how much these goals mean to them.
"We care about what kind of world we and our children will be living in by 2030. The Global Goals are everybody's goals," he said.
He encouraged the audience and all netizens to find out more about the Global Goals and to spread the news about it.
Even more importantly, netizens should not hesitate to declare their personal stake in the achievement of these goals. 
Challenge for candidates
The Philippines is now in a unique position to steer itself toward the fulfillment of the goals. In May 2016, Filipinos will elect new leaders to top national government positions. 
"You must link the Global Goals to the upcoming electoral debates. You have the vision," he told the audience.
He encouraged Filipinos to make the Global Goals electoral issues, and to choose candidates firmly committed to the global vision.
A UN survey participated in by 100,000 Filipinos identified 5 issued Filipinos care the most about: good education, better health care, better job opportunities, honest and responsive government, and affordable and nutritious food.
The Philippines, one of the world's social media capitals, can use social media to broadcast these concerns, putting pressure on candidates to address them.
For the past 15 years of targeting the MDGs, the Philippines has managed to lower poverty incidence, reduce the prevalence of underweight children, and put more children in school.
The country needs more momentum to reach the new Global Goals in the next 15 years. More voices in the global clamour can help fuel that momentum, he said. – Rappler.com