The indigenous ways of mitigating disaster risks are still very much alive, and they teach us that our instincts are not to be ignored. But this does not mean that science is less important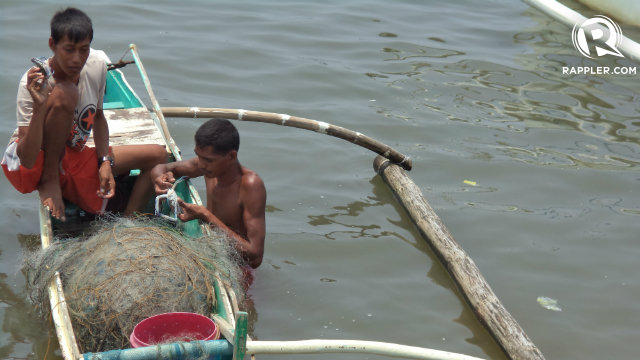 MANILA, Philippines – If you think that disaster risk reduction (DRR) is an entirely fresh concept, arising only from a world already equipped with technologies telling us where calamity might hit next, it's because we decide to call it that only recently. 
DRR existed before we even had a name for it. 
New, but not really
Indigenous peoples relied on telltale signs of nature to help them anticipate a heavy downpour. Fisherfolk, internally in sync with the movements and rhythms of the water, would know when it is no longer safe to set out to sea. By sheer effort of all family members, an entire community could satisfactorily respond to the demands of unfriendly weather. 
It was only in the year 2000 when we became acquainted with the formal idea of DRR. It appears today as a body of definitions, concepts, methods, practices, and technologies geared towards minimizing risks and vulnerabilities to potentially disastrous effects of natural hazards. 
A forest that speaks
On the mountains of Romblon dwell the Sibuyan Mangyans. In the forest they consider their home is a type of tree called ayutay. The 8 tribes in the islands would testify that the leaves of such tree would turn white a week before the arrival of rains.
For the Mangyans, a faint forest wind and splintering tree branches mean bad weather. Sparrows typically fly as a flock. Spotting a solitary sparrow flying low, then, is an odd occurrence. They take this to likewise mean that thunderstorms will make their presence felt.
In 2008, a chief tanod (watchman) living along the coast was able to prepare for Typhoon Frank. He saw ants marching towards the mountain, away from volatile waters, and told his family and neighbors about it. They were spared from what would probably have been a dreadful aftermath of the storm.
Beth Ibañez, the Island Convenor of the Aksyon sa Kahandaan sa Kalamidad at Klima (AKKMA), says this is of the "natural" kinds of early warning device: "Nakikipag-usap sa atin ang kalikasan. Lahat ng mga katutubo ganoon ang paniniwala." (Nature speaks to us. All natives believe in this.)
Fisherfolk wisdom
The fisherfolk of the Province of Rizal would agree. "Nagbibigay ang dagat ng senyales kung may paparating na bagyo. Bilang mangingisda, naiintindihan at pinapakinggan namin ito. Tawag nga sa amin makaluma," shared Ka Jaime, a fisherman and advocate of disaster preparedness. (The sea gives signals when there is an approaching storm. As fisherfolk, we understand and listen to these. They call us old-fashioned.)
The fisherfolk are quite the experts at decoding messages sent by nature. The absence of fish in shallow waters would indicate the coming of rain. The fish would swim down to the very heart of the ocean, as if avoiding the needles of liquid about to hit the surface of the ocean. The birds would also be seen actively seeking safe shelter. 
Before the government formally extended DRR programs to them, their houses along the sea were already designed in a way that addressed the need to relocate at times. "Parang nauna pa kami na nakaisip ng DRR," Ka Jaime noted. (It's like we thought of disaster risk reduction first.)
Community: Important then and now
Ka Jaime though would be among the first to celebrate the advantages of modern DRR methods. He said that the government's DRR programs expand the knowledge they already have.
"Noon mangingisda lang lagi ang may alam. Ngayon marami na ang may alam," he proudly declared. (Before, it was only fisherfolk who knew. Now, a lot of people know.)
Then and now, community effort has always been a key factor in effectively mitigating disaster risks. Years ago, people in the community would depend on the word of the fisherfolk, and make preparations accordingly. Now, not only has the community's knowledge of disaster risks deepened, but there are more ways to spread news than just manually or by word of mouth to one's closest neighbors.
More than the technology, "modern" DRR as we know it emphasizes not only the sharing of knowledge but, more significantly, community preparedness. This means that special attention has to be paid to those who have less in resources and located in especially vulnerable areas, a lesson they learned from Ondoy. 
After Ondoy, AKKMA was formed. AKKMA is a coalition of groups based in 7 different regions advocating for DRR and climate change adaptation. They are united in the belief that voices of those living in high-risk locations should be heard because they know what they need and are the ones who suffer the most whenever a calamity strikes.
Science and experience
The indigenous ways of mitigating disaster risks are still very much alive, and they teach us that our instincts are not to be ignored. But this does not mean that science is less important. We simply have to acknowledge that sometimes, we chance upon an easier way of doing something only to confirm later on that it is a scientifically sound and wise approach.
Experience enriches science, and science pinpoints practice in the right direction. – Rappler.com
Faye Gonzalez is the media officer for Disaster Risk Reduction (DRR) for Caucus of Development NGO Networks (CODE-NGO). CODE-NGO is the largest network of civil society organizations in the Philippines, and is active in disaster risk reduction efforts.