A video circulating on Facebook shows a woman's bag being stolen at Shangri-La Plaza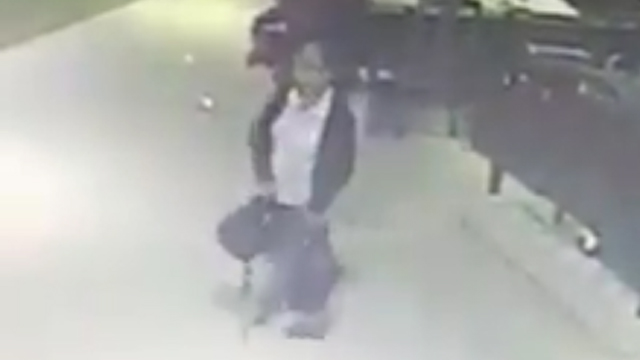 MANILA, Philippines – Facebook user Jowee Atienza shared on December 9 a video of a woman who stole her bag at Shangri-La Plaza mall in Mandaluyong.
In the first 20 seconds of the video, the woman was walking outside the restaurant where Atienza was eating. The woman then entered to stealthily kick Atienza's bag, which was under the table.
The woman walked a few steps, looked around, and then snatched the bag. She walked away carrying Atienza's bag covered with hers and fled.
In her post, Atienza wrote: "Yes, this happened. I can't believe how stupid and naive I was thinking that Shang was a safe haven and how easy it is to steal bags."
Syndicates and the holidays
Even upscale malls are not safe nowadays from the so-called salisi gang, as Atienza's experience shows. Salisi means "to go unnoticed."
The modus operandi of salisi gang members is to lurk in crowded areas like malls, restaurants, parks, or computer shops. They target those who are not paying attention to personal belongings.
This style is the 8th most common crime committed in Metro Manila, said the National Capital Region Police Office (NCRPO).
Salisi gangs and other syndicates also pose a greater risk during the holiday season, as more people flock to malls and other public spaces.
Other common syndicates to watch out for, according to the Philippine National Police (PNP), are the Baraha Gang, Bukas-Kotse Gang, Estribo Gang, Ipit Gang, Ipit Taxi Gang, Laslas Bag or Bulsa Gang, Zest-O Gang, Besfren Gang, Dura Boys, Laglag Barya Gang, Pitas Gang, Salisi Gang and the Tutok-Kalawit Gang.
What to do
The PNP has a set procedure for reporting crimes. Victims are asked to go to the nearest police station and report to the desk officer who will tell them if the incident was a crime. If there was a crime, the investigator enters the case into the Crime Incident Reporting System.
After completing the data, the investigator prints a copy of the Incident Record Form (IRF) and the complainant signs it. The complainant then gets a copy of the IRF.
While it seems like surveillance cameras cannot stop thieves from attacking, they can help identify the perpetrator.
Posting the footage on social media can be an effective tool in identifying the suspect and informing the public. It can also help prevent a repeat of the incident, as more people become aware of the modus operandi.
As of this writing, Atienza's video has gotten more than 5,000 shares and over 80 reactions. – with a report from Bea Orante/Rappler.com