Is the Internet a distraction for students? Not with this new app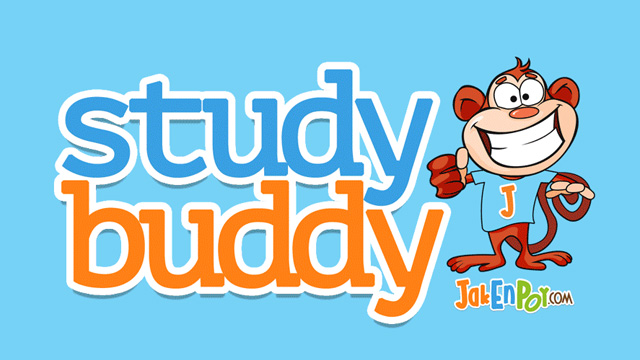 MANILA, Philippines – Sometimes, the Internet can distract students from their work. However, a new app is hoping to change that.
Study Buddy PH, created by Jackenpoy Corporation, is a digital platform for learning which provides reviewers for the 5 main subjects English, Math, Araling Panlipunan (Social Studies), Filipino, and Science.
It allows users, in this case the parents, to select their preferred material and assign them to their children.
Students can easily study for their upcoming exams or lessons using more than 3000 ready-made reviewers which follow the official curriculum set by the Department of Education (DepEd).
It also allows users or parents to create their own customized reviewer for their kids. These  reviewers are automatically corrected by credited educators from Study Buddy.
Reports and results are generated so the parents can easily check and keep track of their kid's progress. Sharing reviewers is also allowed so the students can study with their classmates and friends.
The free app allows anyone who has access to the Internet and owns a digital device to use its services. This means, regardless of age and status, a person can easily use a reviewer.
For parents and teachers
Parents, school administrators and educators can benefit from the app. Since it is more convenient to use to make reviewers and home works, teachers can use it to spend time focusing on their interaction with their students.
"I'm very excited that reviewers can be accessed by just clicking away. The Filipino content is especially very helpful," said Merle Banna, the Grade School Principal of the Marymount Academy in Parañaque City.
Getting started
PV Aquino and Sarge Lacuesta, the system's founders, were aware of the youth's engagement with the Internet and digital media because they themselves are parents.
"Study Buddy bridges the gap between a classic, structured education and the instant access digital world," said Sarge LaCueta, co-founder of Study Buddy
They wanted to combine the traditional form of educating in the country with a more contemporary and modern form through the digital media. 
"Similarly, it also bridges the gap between old-school parents and contemporary kids who need guidance," LaCueta added.
Seeing the importance of support and acknowledgement from educational communities, they recruited trusted educators to help them into creating reviewers and comprehensively covering the subjects.
With the height of technological advances, the school-age children seem to acclimatize themselves and a quicker understanding on these digital devices and interface and with the help of Study Buddy, the country might just be starting the new era of learning. – Rappler.com
Amyl De Gala is a Rappler intern. She is a graduating Communication student from De La Salle Lipa.