Lawyer Ted Te provides tips on how not to dumb down the series of PiliPinas 2016 presidential debates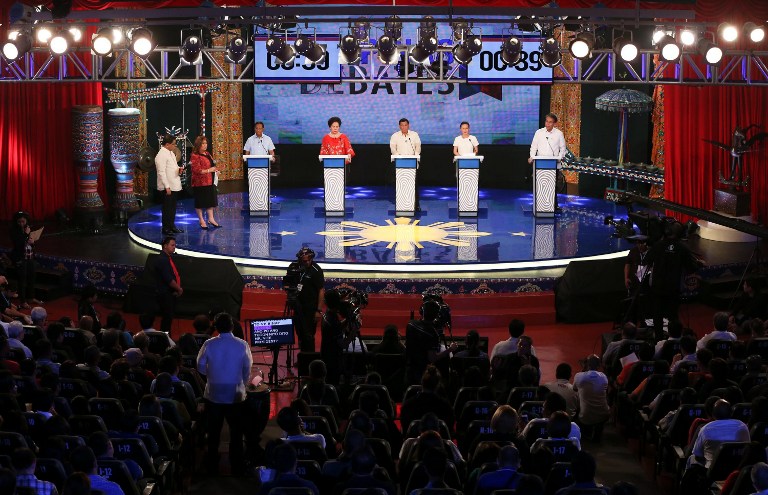 This was originally posted on the author's personal Facebook page, and does not reflect an opinion representative of his office. It is republished with his permission. In an earlier Facebook post, Attorney Te reminded the Commission on Elections and media organizations not to "dumb down the debates."
1. DON'T ALLOW commercials to interrupt the flow of proceedings (it looked like an advertising stream interrupted by candidates talking).
2. DO ALLOW the candidates to really be grilled (as it was, the questioning did not even come close to a law school recitation by a soft grader on a really good day).
3. DON'T ALLOW replies and rebuttals if the only purpose is for the candidate to extol him/herself.
4. DON'T ALLOW a nice, warm, and fuzzy experience for the candidates (Cf. Trump and Megyn Kelly, Marco Rubio and Chris Christie) – post-debate crying should be mandatory, but not on the part of the people who sit through it.
5. DO HAVE an instant fact checker to confront the candidates on the spot (without this, it would be a waste of time – air and otherwise). 
Five presidential candidates – Vice President Jejomar Binay, Davao City Mayor Rodrigo Duterte, Senator Grace Poe, former interior secretary Manuel Roxas II, and Senator Miriam Defensor Santiago – attended the first PiliPinas 2016 presidential debate held in Cagayan de Oro City on Sunday, February 21.
The event was organized by GMA-7 and the Philippine Daily Inquirer for the Comelec. – Rappler.com