Online personality Carlos Celdran is not mincing words when it comes to BPO employees who are complaining about presidential candidate Mar Roxas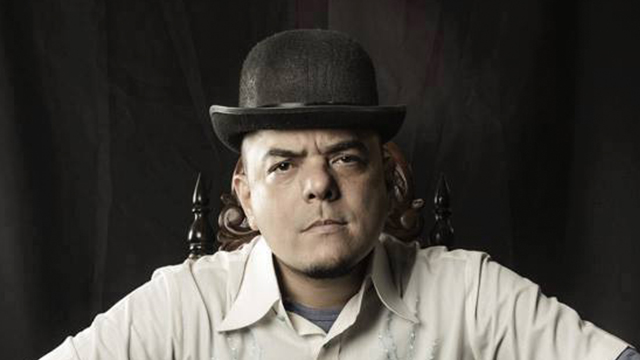 MANILA, Philippines – Artist and online personality Carlos Celdran has some choice words for some people in the business process outsourcing (BPO) industry.
In a viral Facebook post on Tuesday, April 19, Celdran told a "Millennial BPO" complaining about presidential candidate Mar Roxas and the Liberal Party, "Without Mar and the Liberal Party, you WOULDN'T have that car NOR the job which paid for your freaking oversized Starbucks."
He also said the concerned BPO employee should not compare the Philippines to Singapore, saying, "Without that readily available promo fare, you wouldn't even know what Singapore looks like." 
Celdran continued his tirade in follow-up posts.
In one post, he listed Roxas' laws that allowed BPO companies to take root and flourish in the country:
Republic Act 8756: Incentivizing regional headquarters of multinational companies

Republic Act 8748: E

stablishing p

ublic employment service offices in all municipalities

Republic Act 8792: 

E-Commerce law



Celdran said all the laws were authored by Roxas, but the presidential candidate's role in RA 8792 was as chairman of the Information Technology and Electronic Commerce Council.

He also shared an infographic posted by netizen Bryan Alfiler. The poster said Roxas was the father of the BPO industry because he fought for e-commerce and the IT industry.
The graphic said Roxas has created 1.2 million jobs and generated P100.1 billion in revenues for the country.
During his tenure as trade secretary, Roxas reached out to foreign investors, and convinced them to put their money in the Philippines. (READ: Aquino credits Mar for 'turning point' in IT-BPM industry)
In 2007, Roxas pushed for the passage of a lemon law that would protect car owners against products that fail to meet quality and performance standards. Presidential Benigno Aquino III signed the Philippine Lemon Law in 2014.  
Although there were people who said they were grateful for the flourishing BPO industry and the people who made it possible, most – with a significant number from the BPO industry – were less than pleased with Celdran's remarks.
"Every Filipino has the right to complain; you as an activist made yourself known by complaining," commented Jet Chua. He then refuted claims that the BPO industry brought prosperity to its workers, saying P15,000 as a salary is not enough, especially considering the rising prices and expenses.  (READ: What you don't know about the BPO life)
"You dare look down on the very people who pay true taxes worth hundreds of millions of pesos annually?" Chua said.
Netizens also called Celdran out for insulting people for the sake of campaigning.
"Wow so you just have to diss call center agents just to argue for Roxas," wrote Prez Lopez.
"If your goal was to turn more voters from the BPO sector away from Mar by deliberately insulting and belittling their efforts, congratulations," commented Justin Chua.
Celdran is a known supporter of Roxas and the Liberal Party. In many of his posts, he shared stories and photos praising Roxas and his running mate Leni Robredo.
However, he has also turned to negative campaigning, lambasting opponents like Vice President Jejomar Binay and Davao City Mayor Rodrigo Duterte and their supporters. – Bea Orante/Rappler.com
Photo of Carlos Celdran taken from his Facebook page.