(UPDATED) Malacañang defends the presidential sister: 'Members of the President's immediate family are allowed to ride with him in official government vehicles'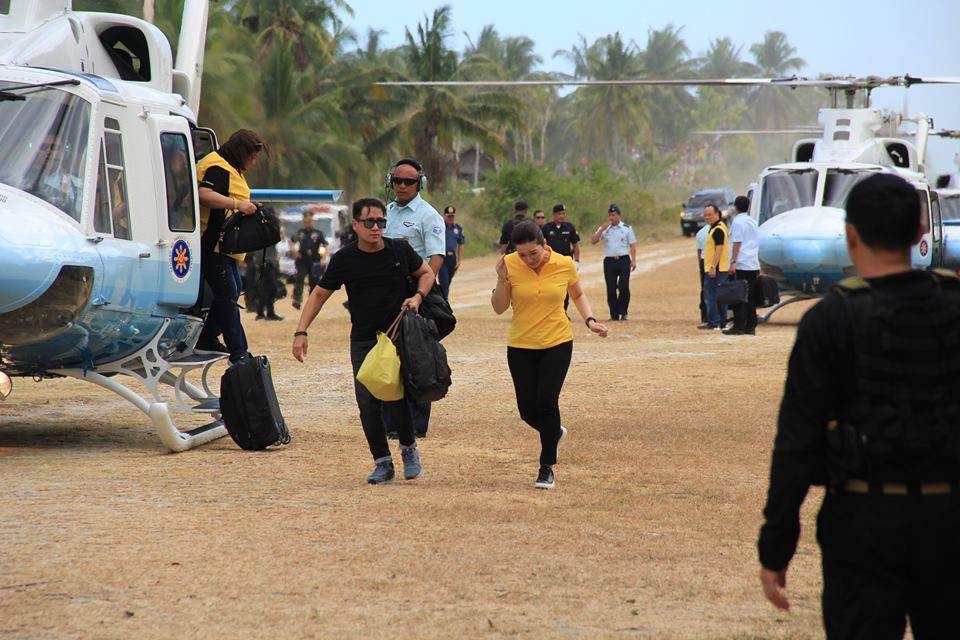 MANILA, Philippines (UPDATED) – Images of actress and host Kris Aquino alighting a presidential helicopter on her way to a Liberal Party (LP) sortie angered social media users.
The photos, which circulated online on Wednesday, April 20, also showed at least 3 other military choppers – described by Aviators Pinoy as "brand new Philippine Air Force Bell 412s from the 250th Presidential Airlift Wing" – at a landing area in Cebu.
Kris joined her older brother, President Benigno Aquino III, in events across Visayas on Tuesday, April 19 – from an inauguration of a solar power plant to LP campaign rallies.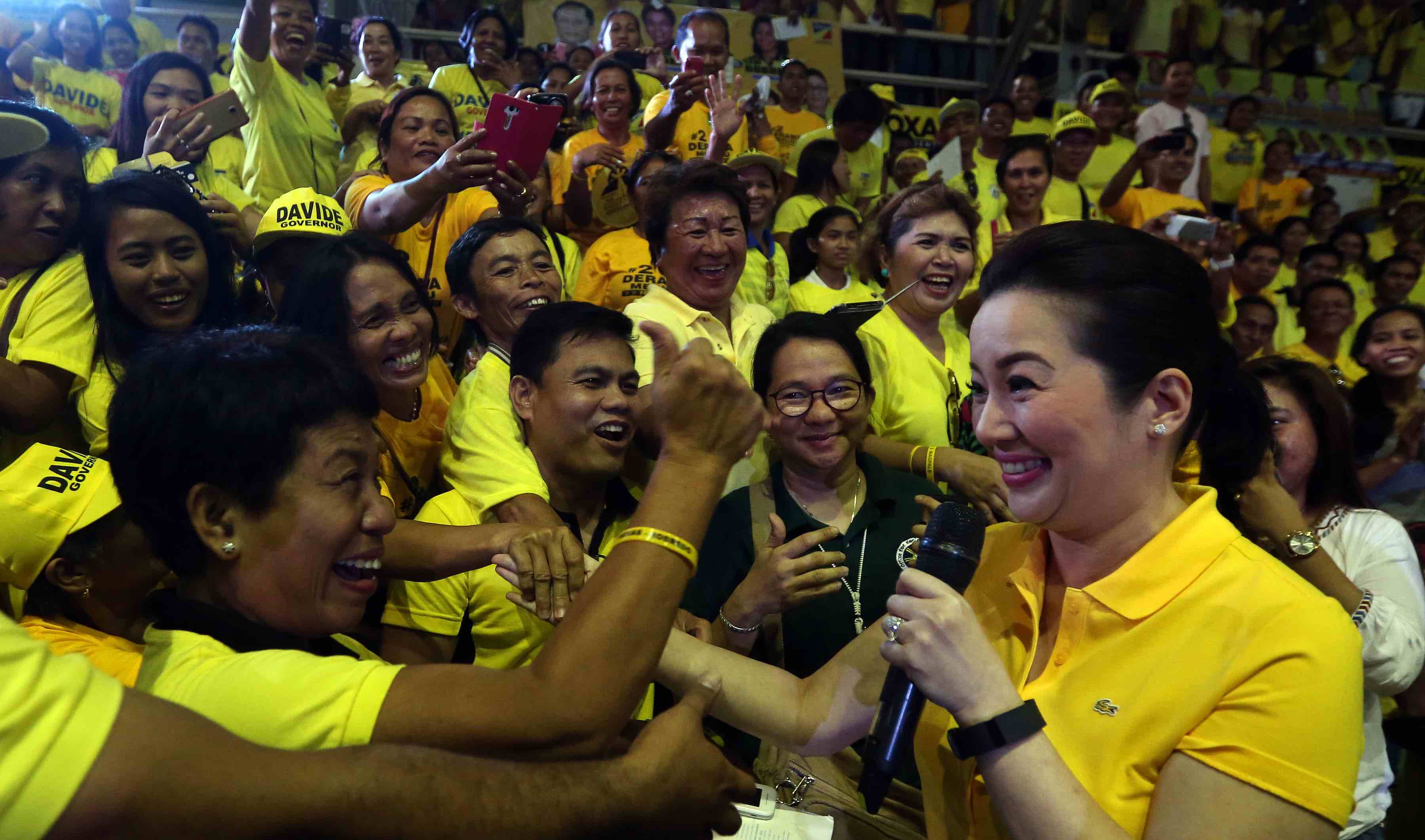 "The photos clearly have no other explanation but the brazen use of government machinery to further the campaign of Mar Roxas," Kabataan Party-list Representative Terry Ridon said in a statement.
Twitter users criticized the administration and the ruling party for using government resources to fly the presidential sister to the campaign event.
Daang matuwid! Kris Aquino used the government owned chopper for campaign?! Where is the… https://t.co/TTaN6Hee5B

— herson vera espada (@ihersonespada) April 20, 2016
#Explainpamore After the envelope bruhaha , here comes the LP explaining about Kris Aquino using presidential chopper in campaign sorties.

— Pilosopong Pinoy (@Pinoykritiko) April 20, 2016
"Kris Aquino arrives at LP sortie using 5 helicopters w/ presidential seal. The gov't sent 1 helicopter during the forest fire at Mt Apo."

— Tetsuya Jumi Makino (@tj_makino) April 20, 2016
Military choppers being used for Election purposes. Do not vote for whoever Kris Aquino is endorsing. Tuwid na Daan pa! #Miriam2016 #BBM2016

— InkBlots. (@InkBlots1020) April 20, 2016
@krisaquino214 nice move, using gov't property. Your brother is the president doesn't mean you can use it. #DU30 pic.twitter.com/FiytzH31g8

— LEYNO-fit (@leynoloko) April 20, 2016
But Malacañang defended the presidential sister, who recently hit the campaign trail to support administration standard-bearer Manuel Roxas II and his running mate Representative Leni Robredo.
"Members of the President's immediate family are allowed to ride with him in official government vehicles," explained Communications Secretary Herminio Coloma Jr.
Do you agree with the Palace's defense? Tell us in the comments below, or write your opinion on X. – Rappler.com