'They hold enormous opportunity to transform the future of the Philippines but this can only happen if they have the right information and skills,' says UNFPA Country Director Klaus Beck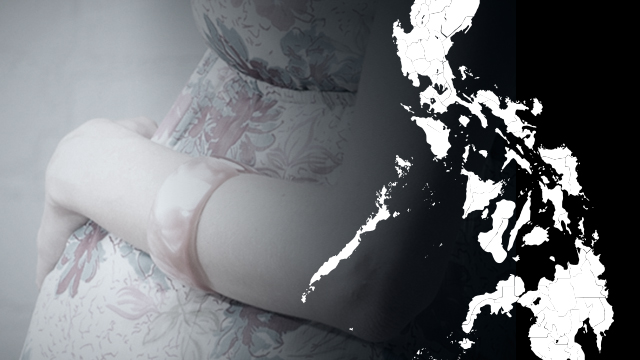 MANILA, Philippines – The United Nations Population Fund (UNFPA) called on the Duterte administration to prioritize policies and programs that would harness the potential of the country's young population, especially adolescent girls.
During the launch of the "Babaenihan" campaign on Monday, July 11, UNFPA Country Director Klaus Beck emphasized the importance of protecting teenage girls' rights to education and reproductive health in relation to achieving development.
"Adolescent girls (10-19 years old) currently make up 10% of the Philippines' 100 million population. They hold enormous opportunity to transform the future of the Philippines but this can only happen if they have the right information and skills, are healthy and empowered to make informed decisions in life," Beck said.
Launched on World Population Day, "Babaenihan" calls for national action to ensure that teenage girls would realize their full potential through policies and programs that would empower their rights to education, health, and well-being.
"[Teenage girls] are often denied basic human rights such as the right to health, right to education, and even the right to choose if and when to get married – and even so to who," he said.
Beck specified that the government and civil society should boost efforts to implement the Sustainable Development Goals (SDGs), particularly achieving good health, providing quality education, ensuring gender equality, and providing decent work.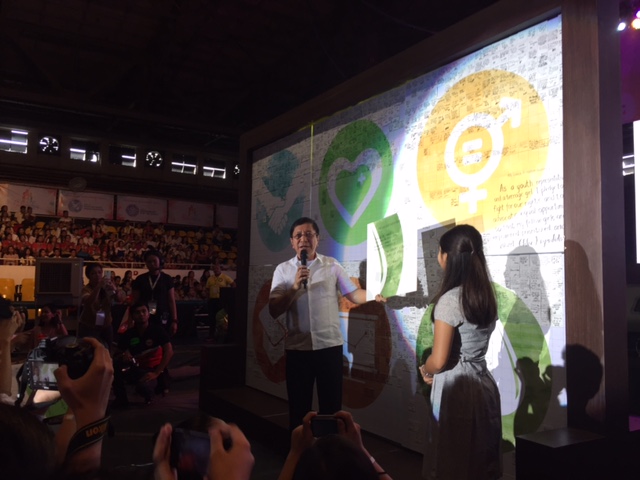 Among the marginalized
The Philippines has its work cut out for it.
The country has one of the highest rates of teenage pregnancy in Southeast Asia. The 2013 Young Adult Fertility and Sexuality (YAFS) Study revealed that the incidence of early pregnancy doubled from 6.3% in 2002 to 13.6% in 2013. (READ: Kids having kids: When choice is not an option)
A recent UNFPA study also showed that the rate of teenage pregnancy dropped in all countries in the Asia-Pacific region except the Philippines.
In 2012, former president Benigno Aquino III signed the historic reproductive health (RH) law. But a Supreme Court order blocked the implementation of the measure, which is seen as a solution to the ballooning population and occurrence of early pregnancy.
Meanwhile, forced marriages are still commonly practiced by some indigenous peoples in Mindanao such as the T'boli and B'laan tribes in South Cotabato. (READ: 130 million girls in South Asia in 'forced marriage' – report)
Beck emphasized that young mothers have the tendency to drop out of school and never finish high school or college. Data show that only two out of 10 young mothers are able to finish high school.
"Without education, in poor health, and with little or no control over your own body, your future can be derailed, and you may never realize your potential. A life in poverty may follow because without education the income you make is much less," he said.
'Demographic dividend'
If this continues, the country will miss a "fleeting" opportunity for economic development called the "demographic dividend."
"[The youth] will become a major social and economic force in the next 45 years. This is called the demographic dividend," explained Vice President Leni Robredo in a speech read by her daughter Aika on Monday on her mother's behalf.
Filipinos 15 to 24 years old are expected to become "effective workers" more than "effective consumers." This means that there are more people employed than the number of citizens who are dependent.
"We must hit the right ratio of youth who are gainfully employed and well-educated versus those who aren't, for us to actualize the dream of being the 17th biggest economy in the world by 2050," Robredo also wrote in her speech, citing the UN. – Rappler.com