The first step to reaching your financial goals is to know where you are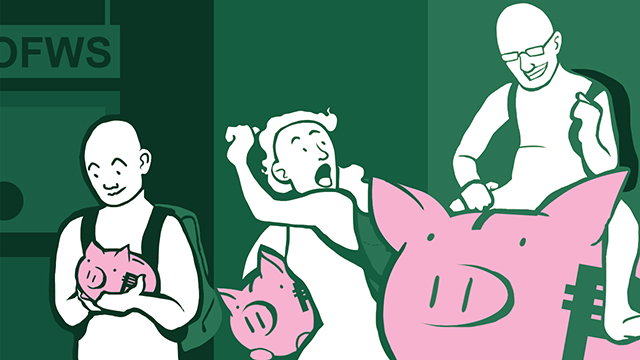 MANILA, Philippines – The first step to reaching your financial goals is to know where you are.
Vince Rapisura, president of Social Enterprise Development Partnerships, Inc., introduced a personal financial diagnostic test in his book entitled (L)earning Wealth: Successful Strategies in Money Management. 
The test aims to describe a person's financial practices and provide a rating scale to help you determine whether or not they are good practices. 
According to Vince, this self-diagnostic test is not meant to extensively measure your financial status but gives an idea of which spectrum of personal practices you generally belong to – from very high personal finance practice to very poor.
Are you financially literate? Find out here:
#UsapangPera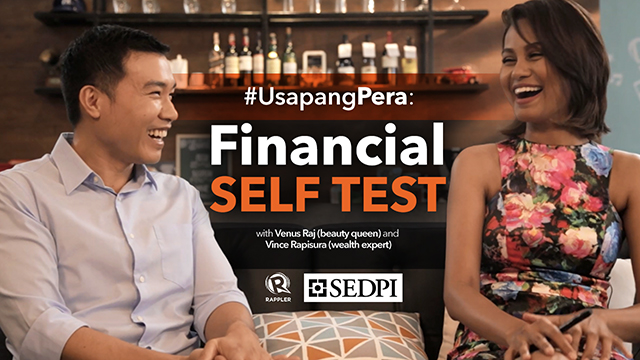 To help even more OFWs and young professionals manage their finances better, SEDPI produces weekly webisodes featuring Vince Rapisura and beauty queen Venus Raj entitled #UsapangPera.
The fifth episode, to be released on Friday, August 26 at 7 pm, will also be talking about this financial self-test. Bookmark this page and watch it here on Rappler! – Rappler.com
SEDPI is a Philippine-based capacity-builder in the fields of microfinance, social entrepreneurship, and financial literacy. Learn more about them here.
Got questions for SEDPI about managing your finances? Email us at balikbayan@rappler.com.
---
There's a future in the Philippines, and we can help shape yours. Click here to find a job in the Philippines on the Rappler x Kalibrr Job Board.