This is AI generated summarization, which may have errors. For context, always refer to the full article.
Local leaders and public officials ask Cebuanos to be more proactive in fighting corruption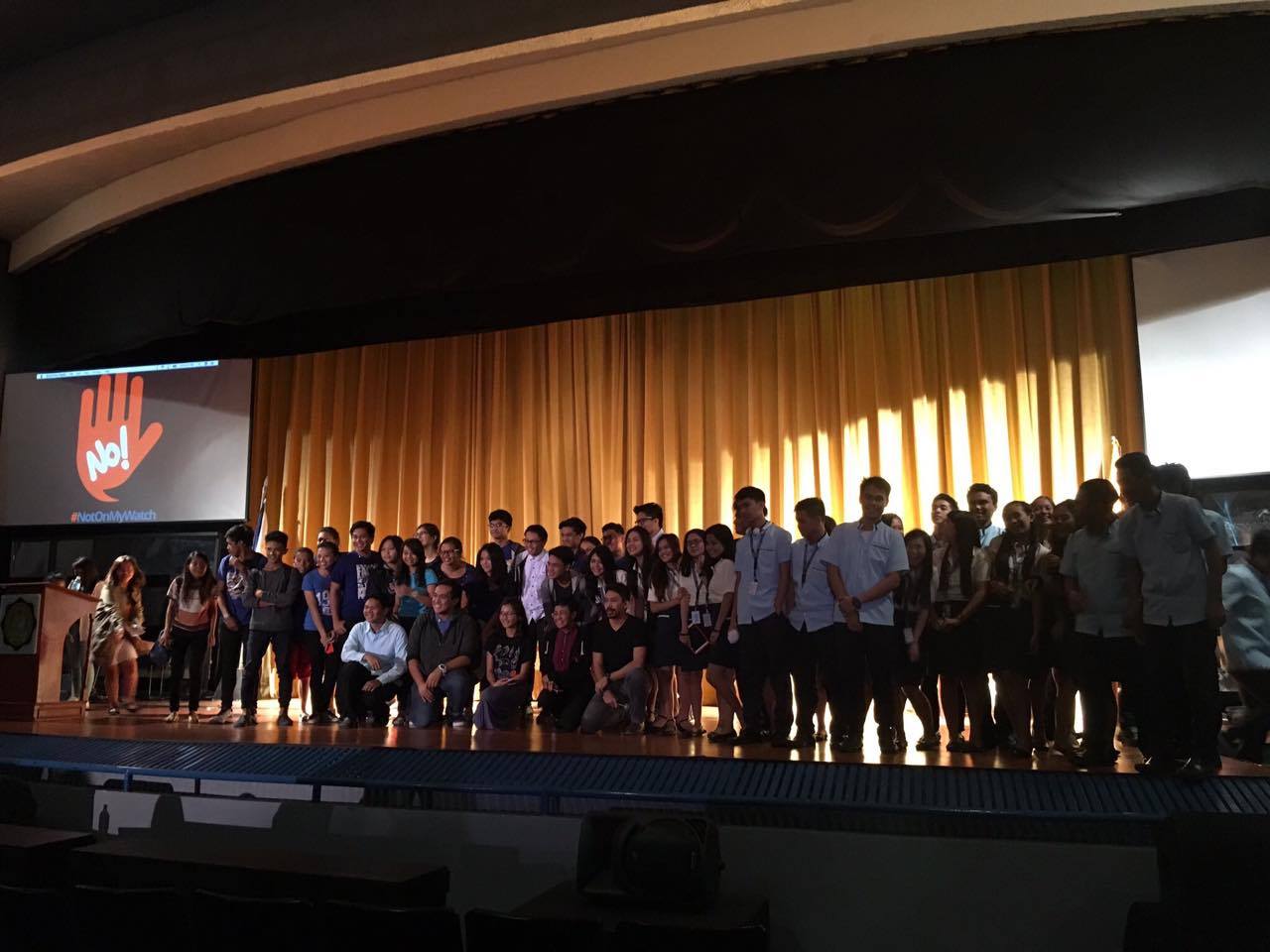 CEBU CITY, Philippines – Corruption may be an abstract concept to some but it can take on various forms.
At the #NotOnMyWatch caravan on Friday, October 17, at the University of Southern Philippines Foundation in this city, Analyn Lumactod of G-Watch–Bohol said that the improper use of time and money is also a form of corruption.
#NotOnMyWatch is a campaign that promotes accountability and transparency by organizing reports and visualizing them real-time to show the public where corruption occurs most frequently and what form they usually take.
"It doesn't matter how big or small an amount is, if it is not used properly, it is corruption," Lumactod said at a panel discussion.
Wasting time, money
According to Lumactod, in San Miguel, Bohol, the department heads are very strict with time. "If there is excessive use of time, there is corruption," she said.
G-Watch or Government Watch is a social accountability program of the Ateneo School Goverment. In Bohol, Lumactod and other members of G-Watch help monitor delivery of services in agriculture, water systems and infrastructure.
Aside from Lumactod, Cebu City Councilor and Deputy Mayor for Finance Margot Osmeña and National Confederation for Transport Workers' Union-Cebu President Allan Tapia were also part of the panel.
According to Osmeña, corruption starts with gaps in documentation. Citing one medical assistance program by the city government, the councilor said that documentation concerns delayed the delivery of the service. "What does it mean? Others cannot get assistance. That is corruption," the councilor said.
In curbing corruption in the city, Osmeña asked the audience to be more proactive. "You have to make us accountable. Ask the questions because we have to give you answers," she said.
Helping national government
Fighting corrupt practices is not only the job of the government but of everyone.
Jonji Gonzales, chief of staff of the Office of the Presidential Assistant for Visayas, shared with the audience President Rodrigo Duterte's vision for the island. He quoted the President as telling Secretary Michael Dino: "I only want you to do two things: one, stop corruption; and two, stop drugs."
Spotting acts of graft is not easy.
According to Commission on Audit Region VII Director Alicia Malquisto and lawyer Amy Rose Soler-Rellin, Graft Investigation and Prosecution Officer of the Office of the Ombudsman-Cebu, another challenge that they face is the lack of manpower.
Malquisto said that the ratio of auditees to auditor in 2015 is 12:1 in Cebu. Rellin said that there are only 20 lawyers handling cases and 10 prosecutors for the entire Visayas.
To answer this, COA rolled out Citizen Participatory Audit in 2012 in Metro Manila and was only recently implemented in Cebu. Malquisto said that the citizens were of great help in terms of speeding the audit.
Rellin also invited the audience to be part of the Office of the Ombudsman's Junior Graft Watch program to empower the youth sector in graft prevention.
Reporting corrupt acts 
Civil Service Commission Chief of Public Assistance and Liaison Division Prolaine Daclan said that feedback is important in fighting graft and corruption.
She shared that the CSC has a feedback mechanism, the Contact Center of Bayan (CCB). Before the President announced 8888 as the official hotline for government complaints, the CCB had already received about 175,000 complaints since 2012.
Just recently, Rappler also launched a bot where netizens can easily report corrupt acts or commend good practices through Move PH's Facebook page. (READ: #NotOnMyWatch: Pledge to fight corruption)
Netizens may also report via the form below:
Rellin said they welcome initiatives that take advantage of technology in the fight against graft. She reminds those who report corrupt practices to give sufficient leads that will result in case buildup. "You report to the office. Do not be afraid," Rellin said.
Cebuanos pledge to fight corruption
Rappler CEO and Executive Editor Maria Ressa said that the discussion on corruption should also involve an examination of our values.
Cebuanos responded to the challenge, pledging to fight acts of graft and promising to stop corruption in small and big steps. 
#NotOnMyWatch pledges – Curated tweets by MovePH
– Rappler.com