This is AI generated summarization, which may have errors. For context, always refer to the full article.
The reasons I fought to stay in this country – its diversity, its reproductive health rights, its marriage equality, its opening its doors to the poor, huddled masses – all are put at risk.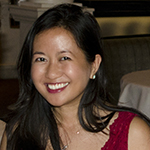 When I finally held my green card a month ago, I found it sitting unceremoniously in its envelope on top of a stack of unread magazines. It might have been there for the last day or two, I don't know, but, as a new mother, I must have missed it the morning it arrived.
For me, the card symbolized the 12 years since I started the process; legal fees equal to the downpayment on a mid-sized home in my city. And perhaps, more than anything, it was proof that my legal status as a resident alien could finally reflect what I had felt for the last several years. "Honey," I told my husband, waving it in front of my face, "I'm finally home."
But on Tuesday night, November 8, after the New York Times barometer showed that Trump had a 95% chance of becoming president, I wept in the dark. Where was I? The reasons I fought to stay in this country – its diversity, its reproductive health rights, its marriage equality, its opening its doors to the poor, huddled masses – all were put at risk. A man whose campaign was rooted in xenophobia, racism, bitter misogyny, Islamophobia, and anti-Semitism, was going to be the president of the country I loved but suddenly seemed alien. 
The writer James Baldwin says in his 1965 Cambridge debate with William F. Buckley, "It comes as a great shock… to discover that the flag to which you have pledged allegiance… has not pledged allegiance to you."
Since the winning of the president-elect, who was endorsed by the Ku Klux Klan, the US's oldest white supremacist hate group, there has been a "rash of hate crimes" reported all across the US. It does not matter that his promise to block Muslims from entering the country has quietly disappeared from his speeches. His exclusionary rhetoric is already out there, validating and animating his supporters' bigotry and anger. All you need to do is turn on the news or visit Twitter to read about them. 
I can feel the illusion of safety in my little pocket of my city, but outside it? As I read about swastika signs painted on store windows, women's hijabs pulled off their heads, and children chanting "build a wall," I  cannot breathe. November 9th, the day after the election, was one of the most difficult days teaching I've ever had.
I pray for my Muslim friends with whom I grew up in Saudi Arabia and who, like me, immigrated to the US. I think of my student who cried because she was afraid her rights as a gay woman would be taken away. I think of transgender friends and students who are even more terrified now about using the bathroom. I think of undocumented immigrants and their families, who are peaceful and pay taxes. I tremble as I think of my black friends and Black Lives Matter.
I think of what Trump's victory means for the Standing Rock Sioux tribe, fighting to protect their land and water. I think of my Mexican-American friends whose Mexican family Trump has called "rapists and criminals." I think about my beautiful Jewish daughter, whose mother was born in a country that is sinking because of the effects of climate change.
I feel this fear in my bones.
FIlipino-Americans comprised the highest percentage of Asian-American voters who supported Trump. Judging from what I've seen online, they were dazzled by his and his running mate Pence's anti-undocumented immigrant, anti-abortion, and anti-marriage equality policies.
They voted for him, despite the fact that Filipinos make up the largest group of Asian undocumented immigrants and Trump called the Philippines a terrorist nation. Filipinos pride themselves on their generosity, their families, and their treatment of women (the Philippines ranks in the top 10 for gender equality) – and yet those Filipino-American Trump supporters voted for someone they would not want at their family potluck. 
For the Filipinos who assert that I should not be afraid if my papers are in order, I have been here since I was 15 years old and neither my visa, my education, nor my white last name has protected me – not from the men who slowed down their van while I walked home, in broad daylight, and hissed, "Me love you long time." Or the woman who blocked, with her baby stroller, the front door to the building where my husband worked and told me that the service entrance was around the corner. Or the stranger at the bar, who asked if my pu**y was (sic) as slanted as my eyes. Or the man on the bus who yelled, "Chink, go home" as I got off. I think of my white high school classmate, who said that Filipino women were "LBFMs" (little brown f*cking machines) or that an American network had actually green-lit a show about a Filipino mail-order bride.
I could go on and on, but what gave me strength, in part, was knowing that I'd had allies in the White House.
Come Monday, I will be strong and I will work to protect the rights of those most vulnerable. I will continue teaching American Literature and I will keep trying to love the country where my husband and I have decided to raise our daughter. I will make sure that my students know they are loved. I want my undocumented friends to know that wherever I am, they have a home. On Monday, I will be braver. My voice will not crack and I will pick up the pieces of whatever broke in me on Tuesday night. I will not let my fear keep me from making this country – this world – a wonderful one for my daughter.
I do not have a choice: I must fight. My little girl, she is my heartbeat. This country is her home. We are not moving.
But a few days after the election, it is still so very hard and I need time.
I am giving myself this weekend. – Rappler.com
Kristine Sydney was born in the Philippines, raised in Saudi Arabia, and has studied and worked in the United States for the last 23 years. She teaches high school English at a private school in Rhode Island. Follow her on Twitter at @kosheradobo.