'Hindi kasalanan ng mga OFWs natin kung natagalan ang pagbuo ng impementing rules for the CMTA,' says Senator Ralph Recto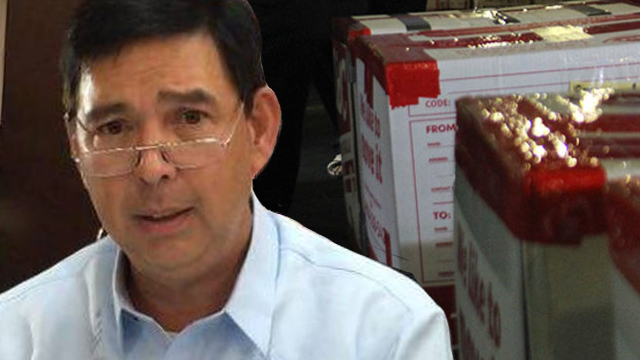 MANILA, Philippines – Senate Minority Leader Ralph Recto said on Monday, November 14 that the Bureau of Customs (BOC) must already comply with a portion of the Customs Modernization and Tariff Act (CMTA), even if the new law still does not have implementing rules and regulations (IRR).  
"The BOC plans to release the implementing rules next month, but Filipinos overseas have started shipping their balikbayan boxes, some as early as September, when the law was already in effect," the senator said.
Recto said that the BOC has no option but to waive the payment of taxes for balikbayan boxes containing less than P150,000 worth of personal effects and souvenirs based on the CMTA which was signed into law by former President Benigno S. Aquino III on May 31, 2016.
"Hindi kasalanan ng mga overseas Filipino workers (OFWs) natin kung natagalan ang pagbuo ng impementing rules for the CMTA. Matagal nang pasado ang batas na iyan at dapat lamang na makinabang na ang mga OFWs natin diyan," Recto stressed. 
(It's not the OFWs' fault that it took so long for the CMTA implementing rules to be made. It's been passed into law for so long now and our OFWs should already benefit from it.)
Under Section 800 of the CMTA, "residents of the Philippines, Overseas Filipino Workers, other Filipinos while residing abroad or in their return to the Philippines shall be allowed to bring in or send to their families or relatives in the Philippines balikbayan boxes which shall be exempt from duties and taxes."
The new law hiked the tax exemption ceiling to P150,000 ($3,060) from the previous P10,000 ($200). 
No need to wait for implementing rules
According to Recto, the absence of the law's implementing rules does not prevent the government from complying with a portion of it.
"As the CMTA is a voluminous law, then government should not wait for an omnibus IRR that will cover all of its provisions. It can, in the meantime, issue an IRR just on balikbayan boxes and other OFW shipping privileges," he said.
"Pasado ng Kongreso, pirmado ng Presidente. Mukhang nadale ng red tape sa agency level. Kung ganito ang sitwasyon, baka pwedeng ipakiusap natin na kahit yung sections lang sa balikbayan boxes, ipatupad na kaagad," he added.
(It was already passed in Congress, signed by the president. Looks like it was hit by red tape at the agency level. If this is the situation, may we can ask that at least the sections on balikbayan boxes be implemented immediately.)
To expedite things, Recto said that the BOC can come up with its own order covering the particular section of the CMTA that deals with higher balikbayan box values.
This should be done soon, he said, in view of the expected high number of OFWs coming home for Christmas.
"Kahit ano pang tarpaulin ang ilagay mo na 'Pamaskong Handog ni Pangulong Digong', kung hindi ipapatupad ang bagong batas sa balikbayan boxes ngayong pasko, wala ring epekto," he lamented.
(Even if you put up tarpaulins saying 'Christmas Gift by President Digong,' if you do not pass the law concerning balikbayan boxes this Christmas, it won't have any effect.)
Recto filed Senate Bill 2913, or what he dubbed the Balikbayan Box Law in August last year after a public outcry over a BOC plan to open and inspect balikbayan boxes revealed outdated regulations, one of which taxes any box whose contents is worth more than P10,000.  
The BBL was later incorporated into the CMTA by Senator Juan Edgardo Angara, chair of the Senate Committee on Ways and Means.
Angara also urged the BOC November 12 to immediately implement the CMTA as Christmas approaches. – Rappler.com