Obama didn't teach me how to transcend my race. Instead, he taught me how to embrace it.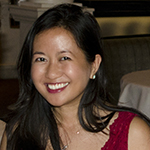 "What in me is dark,/Illumine, what is low, raise and support." – John Milton, Book I, Paradise Lost
I had been living in the US for 14 years but I had not yet unpacked all my boxes. Unsure about the status of my green card application, I lived as if I'd have to pack up and leave in a few months, just in case it fell through. To steel myself against potential heartbreak, I avoided calling the US "home" and regularly perused teaching jobs elsewhere. At night, I would list reasons for my ambivalence about the US — the challenges of being an immigrant and person of color, the recession — all part of an exercise to prepare me for my possible departure. (READ: 'Studying in the US alone and at 15' )
But when Ohio turned blue in 2008, securing Obama's win, I sat up in bed and felt a frisson of euphoria run down my arms. In New York City, my sister Myra was walking in the East Village when she heard screams erupt from apartments. Down the hall, my neighbors, senior citizens and young professionals, cried with joy.
In my studio apartment, with my celebratory bread pudding in my lap, I called my sisters. A dark-skinned biracial man, who was born in Hawai'i, was going to be president, and I felt something shift in me. What he and his family represented, what the US believed in and voted for, I wanted to be a part of this body electric.
For the first time since arriving in the US, with my phone in my trembling hand, I said: I want to stay.
"Please," I whispered in my prayers that night, "I want to live here."
The first time I heard about Obama, my high school English teacher Mr Scott, a white man in his late 70's, said to me in 2005, "Have you been reading up on Barack Obama?" (I hadn't.) "You should. He's a beautiful soul, and he's going to be be big." I had chalked up his comments to sentimentality (he had been revisiting E.B. White's books) and his romanticism. While he waxed rhapsodic, I was cautiously skeptical.
In 2005, I could not imagine that the US would vote for someone with his skin and "Hussein" as a middle name when, at airports around the country, others with similar profiles were being pulled aside for further questioning.
As a brown-skinned Filipino citizen who had Saudi Arabian stamps in her passport, I learned early that my privilege did not protect me from racial epithets, assumptions about my background, or almost missing a flight because of my travel history. Literature and the history of people of color were often electives, if they were taught at all. Others who shared a similar background to me were historically silenced, oppressed, and ignored. This invisibility was, ironically, the dark spectre that haunted my earlier years here. (READ: 'Being Filipino abroad: Facing stereotypes and racism' )
Even now, the US isn't a postracial society, and it isn't a melting pot, either, and his election did not magically change the landscape for people of color and immigrants like me. The news and any comments section underscore that uncomfortable truth.
For me, President Obama and the First Lady Michelle Obama affected how I saw myself here, a foreigner in the US. He didn't teach me how to transcend my race. Instead, he taught me how to embrace it.
During his presidency, my identity, which had been at best, a "private matter only" shared with friends, and, at worst, a liability, turned into a wellspring of pride and power for me. President Obama encouraged me to make my identity a part of my professional and personal life. At the most micro level, the English electives I teach now reflect my passion for multiculturalism but his effect on me is even larger: he inspires me to be a kinder, more compassionate citizen.
What I will miss most about Obama's presidency is his courage to express love: for and of books, family, friends, children (ah, all those Obama-meets-baby moments!), of strangers. I think of the black boy Jacob, who touched Obama's hair and must have thought, "I could be president someday!"
About a month ago, I taught my sophomores Austen's Pride and Prejudice, and I asked them who they thought made marriage seem desirable. One boy said, "It doesn't matter what your political views are. The Obamas are cool." My other students nodded. "Relationship goals," said another boy. A girl opened her laptop and pulled up her favorite photo of them, an image of their leaning against each other in an elevator after the inaugural ball, forehead to forehead, his tuxedo jacket around her shoulders. I have rewatched his presenting Vice President Biden with the Presidential Medal of Freedom with Distinction a dozen times over the last week. I think of his arms around his daughters while the First Lady spoke at the DNC.
I have grown up with him. In 2008, I was single and today, I am a wife and a mother. Especially with a daughter of my own now, I am sometimes saddened and afraid of this world we are leaving our children but remembering Obama makes me act. He makes me brave.
For reminding me that the US is a place where I can live in the possible, for making me feel more included, I am so grateful for him. Over the last eight years, he's convinced me that I've chosen the right place to call my permanent home. For me, President Obama symbolizes the best parts of this country. It is a home worth fighting for and, despite and in spite of its many difficulties and problems, it's where I want my baby to grow up.
It can, as the president said of his first kiss with the First Lady, "taste like chocolate."
One day from the end of his presidency (and only a couple hours away from my deadline for this article), I remember some of my favorite vignettes: his dancing to Earth, Wind, and Fire; his singing "Amazing Grace"; his mic drop; his sexy, cellular love of Michelle Obama; his public adoration of daughters Malia and Sasha; his brotherhood with Vice President Biden; and his advocating for the LGBTQ+ community and women's reproductive rights. His optimism and sense of humor through all that was "more beautiful and more terrible" make me miss him, deeply, with affection as poignant and physical as watching my most beloved teachers retire.
So here it is: I love President Obama. I miss him already. Thank you. I'm proud you were my president. – Rappler.com 
Kristine Sydney was born in the Philippines, raised in Saudi Arabia, and has studied and worked in the United States for the last 23 years. She teaches high school English at a private school in Rhode Island. Follow her on Twitter at @kosheradobo.