Kagay-anon youth leader Ernesto Neri believes in the importance of enabling the youth to engage in local governance and nation-building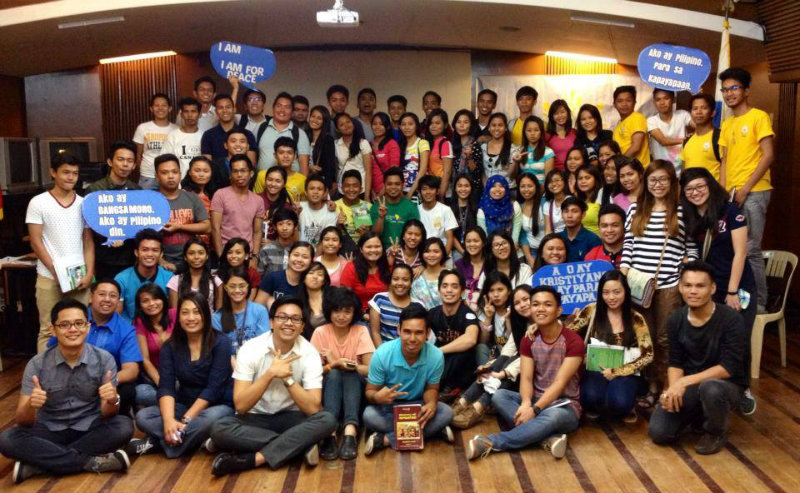 MANILA, Philippines – It takes a new generation to deepen and perpetuate the country's valued democracy, and with it comes empowering the youth and encouraging them to take initiatives for their own community.
This has been a lifetime advocacy for Ernesto Neri, a Kagay-anon youth leader who has championed the rights of young people in Cagayan de Oro city, his hometown. 
The 27-year-old youth leader was pivotal in the instalment of the Oro Youth Development Council (OYDC) which paved for the institution of youth representatives in various local bodies of the city. 
The OYDC currently operates to amplify unheard concerns among the youth in the city, particularly the in-and-out-of-school youth, youth with special needs, community-based, faith-based, indigenous, and the Moro youth.
When Mayor Oscar Moreno signed OYDC's Executive Order 072-14 on May 18, 2014, it affirmed to Neri that leadership was his calling.
"It was the crystallization of a dream," he said. Looking back, he believed his accumulated experiences of leadership led him to this dream. 
Law for social good
Neri has been an Atenean all his life, earning his bachelor's degree in Business Administration, with a major in Business Economics, from Xavier University-Ateneo de Cagayan where he also spent his years in preschool, elementary and high school. He also got his law degree from XU in 2016.
His definition of being a "man for others" equates to advocating for social good. With this in mind, he set out to do something using of his interest in history and social sciences.
It was in college where he broadened this endeavor.
He initially took Bachelor of Arts in Development Studies for one semester, to learn how society develops and how one can take part in the process. But unfortunately, the program dissolved when its founder Fr. Antonio Moreno, SJ, now the Philippine Jesuit's Provincial Superior, was assigned as president of Ateneo de Zamboanga University.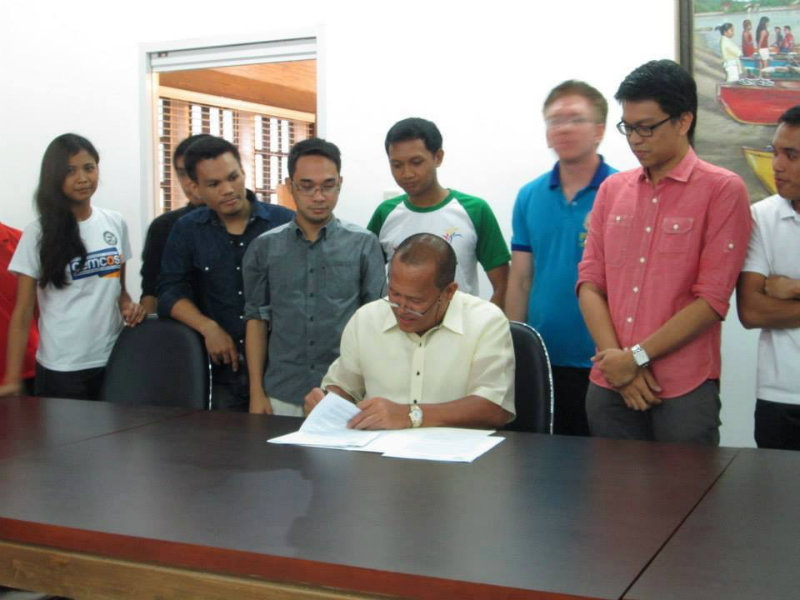 Still setting his focus for social cause, Neri gravitated towards volunteerism and leadership opportunities in multiple organizations while studying Business Administration. He was a volunteer of the Kristohanong Katilingban sa Pagpapakabana-Social Involvement Office (KKP-SIO), XU's social advocacy arm, and a vice president of XU's Central Student Government (CSG) before being elected to presidency in his senior year.
Two of his biggest achievements as a student leader were the revision of the school's Magna Carta for students' rights and the founding of the Ateneo School for Upcoming Leaders (ASUL). Now in its eighth year, ASUL is a formation program designed to train first and second year XU students towards their leadership journey in college by means of field exposure, mentorship from University formators and faculty members, immersion, and outreach activities.  
For his service as a student leader, Neri has become a recipient of various awards, including the prestigious Dux Gregis of the Magis Awards in 2009. The award annually honors XU students who exemplify Ignatian principles through their accomplishments within and outside the university. He was also nominated for the Ten Outstanding Students of the Philippines in 2016. 
His experience in college fuelled his desire to achieve social good and inspired him to pursue law.
"The idea of social justice compels me," he said. His experience with the Sumilao farmers in a week-long immersion in their community back in college made him understand and empathize with their plight.
"While I was there, a farmer's kid asked me if I have a home," Neri recalled. "I told that kid I have one with my family. But what struck me was when the kid asked if I'd have to march for my right to own my home."
He said that the kid's father was marching to Malacañang at that time for the community's entitlement to their land.
Committing to social good so justice can be inclusive to the marginalized was his driving force as a law student.
"I did not study law for the sake of becoming a lawyer," he remarked. "Nearing the end of my college years, I realized that what I had been doing – drafting policies, revising the Magna Carta – all relate to law. But I entered law school with different eyes. I sought to see it for social good."
Legalizing youth empowerment
His vision is to witness the youth engaged in civic affairs.
"I would like to merge the idea of legal empowerment with youth empowerment," he shared.
With the emergence of the OYDC – which originally began as a voluntary coalition by the youth sector of the Kagayanon for Good Governance (KGG) which he was actively part of during the 2013 midterm elections – his vision gradually actualizes.
The OYDC upholds and supports advocacies spearheaded by youth organizations for the youth communities in CDO. It seeks to engage on areas concerning education, environment, disaster preparedness, health, peace and order, and good governance.
With the Oro Youth Code as its ordinance, the opportunity for the youth to contribute their agenda for the benefit of the community has been formalized along with the possible collaboration with the local government for further implementation. As of the moment, the OYDC is still in its preliminary and transitional stage to become a fully operational office of the city government.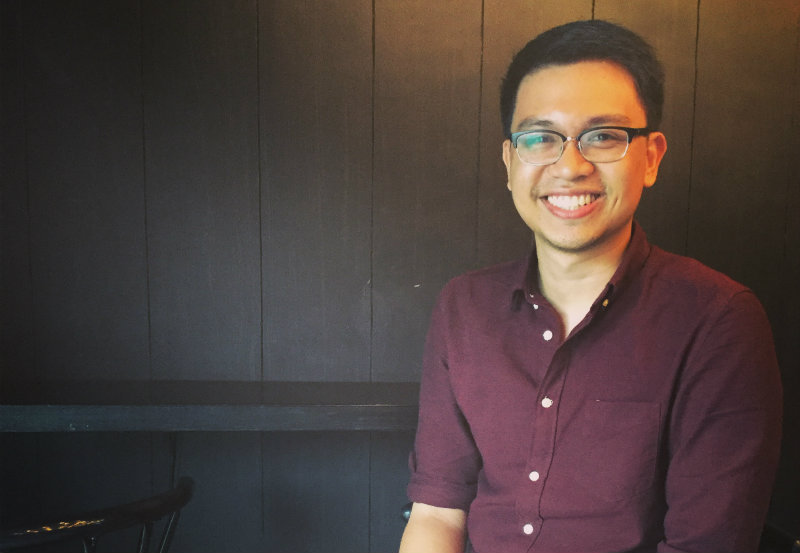 Despite still being in the process of being institutionalized, it has already championed the concerns of various youth groups.
"The Oro Youth has recently drafted the proposal of the new City Scholarship Program," Neri shared. "The 'physically fit' qualification is a confusing clause for persons with disability. So we clarified that and made sure that PWDs are qualified as well."
He added, "We also forwarded the idea of the sexual orientation and gender identity (SOGI) in the qualification to combat discrimination."
Currently, the OYDC also facilitates the thrusts of organizations that uphold children's rights and welfare. "An organization composed of children's rights advocates now has a seat in our committee in charge of the Boys Town [CDO's shelter for homeless juveniles]."
In 2016, the OYDC developed a program that inspected and rated police stations in CDO according to services that respect children's rights.  
With his efforts poured into the council, Neri sees himself working with the OYDC for the next 3 years. As a law school graduate, he wanys to work as a lawyer for youth concerns, fighting against child labor and human trafficking – crimes that usually victimize the youth.
"The OYDC has become a vehicle for the youth to expand their influence and learn of their civic rights," he said.
Meanwhile, in the pipeline for OYDC include the Oro Youth Fair; drafting a "parental responsibility code," and a "democracy lab" which, he said, "can fund projects for youth organizations willing to solve a particular community problem based on their competency."
Deepening and valuing democracy
For Neri, leadership has significantly changed from playing virtual battles in video games to inspiring collective efforts springing tangible results for the community.
"What the OYDC is trying to market right now is for the youth energy to engage in public institutions," he stated. "How do you become a young citizen?"
The drive for his advocacy to empower the youth highlights the difference between clients and citizens as roles for young people to take. "Being a client is when you just receive what the government gives you, but when you are a citizen, you exercise your discretion, your freedom to question, your demand for improvement."
Democracy does not end during elections, Neri said, but continues through engagements as well as holding people in power accountable for services rendered.
"I advocate for the deepening of democracy," he said. He values the right of the people people to voice out their concerns and exercise their freedom to benefit the community.
As a youth, he hopes for adults to provide opportunities for young people to grow and to help them in their learning process. "One of our goals is to create generation after generation of committed citizens."
His leadership journey has led him to places far from his Cagayan de Oro base, attending international conventions such as the Generation Democracy Summit in Bangkok from March 30 to April 2 where, in front of international diplomats and youth ambassadors, he spoke about the importance of youth engagement in local governance and nation-building. 
"CDO is my home," he said. "As part of Mindanao, it is the Philippines' frontier for development."
For Ernesto Neri, the youth can take part in this development. – Rappler.com 
Angelo Lorenzo is one of the lead Movers in Cagayan de Oro.