With the extension of Martial Law in Mindanao, violence continues to erupt and Lumad education remains hampered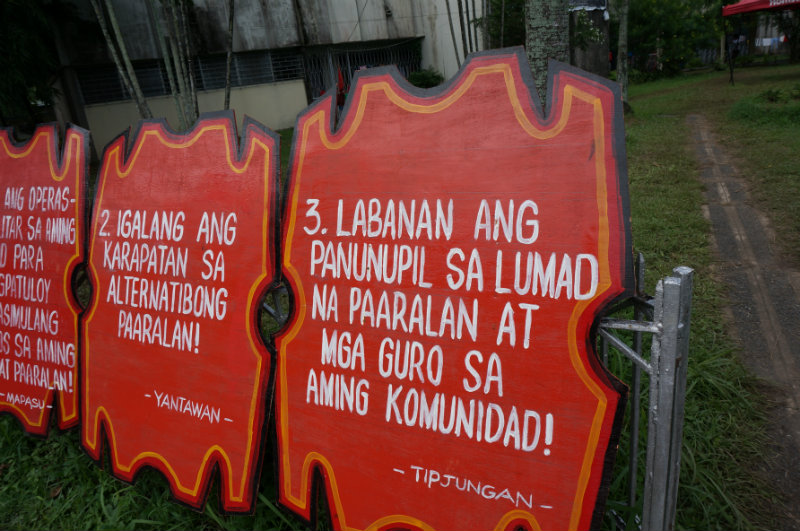 MANILA, Philippines – A complicated mix of defeat and hopefulness filled the air in UP's International Center, where Lumads have gathered in Manila ahead of the annual Lakbayani in September. 
"Hindi po kami titigil sa paglaban namin para sa aming karapatan – ang karapatan na makapag-aral muli." (We will not stop fighting for our rights, especially the right to our education.)
These were the words of Genevieve, one of the Lumad children who had to stop going to school when martial law was declared in Mindanao. They have been rallying against the extension of martial law for a simple reason: they want to study again.
Since the declaration of martial law on May 23, Genevieve said soldiers have occupied schools in Sultan Kudarat, preventing Lumads from attending their classes. According to the Lumads, they have also been accused of being members of the New People's Army (NPA), simply because they were taught to read, write, and count.
Similarly, Mindanao Interfaith Services Foundation Incorporated, a school in the mountains of Davao, stopped classes after government troops occupied the building. According to Jinky Malibato, an evacuee from Davao, martial law has become an excuse for the military to be unnecessarily violent. 
 "Nagpapaputok sila habang hiningan kami ng sedula.  Eh wala naman kami noon, mga Lumad lang kami mula sa bukid na gusto lang mag-aral,"  Malibato said. (Soldiers shoot their guns as they ask for our IDs.  But we don't have one, we're just Lumads from the mountains who want to study.)
Unfortunately, their collective appeal fell on deaf ears. Contrary to their call, the Congress voted 261-18 in favor of the President's request to extend the martial law in Mindanao until December.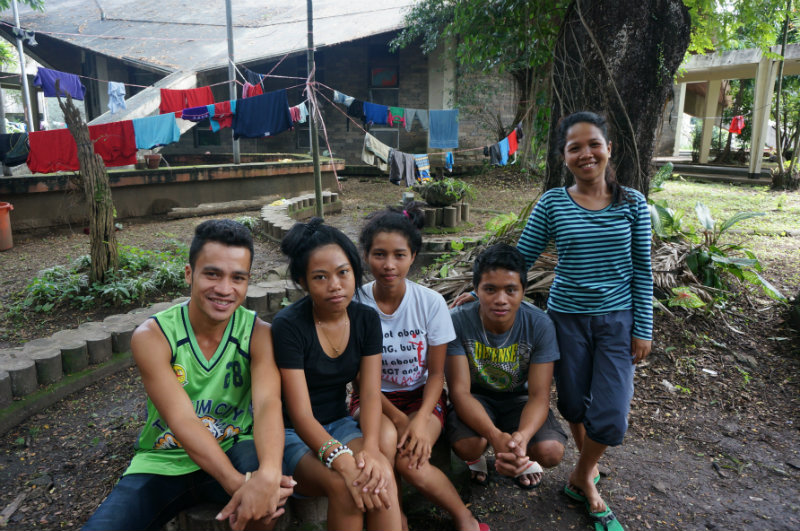 Schools are for learning 
The Lumad children are not alone in this fight. 
In a statement, the National Youth Commission (NYC) also raised the issue about these incidents involving Lumad schools and emphasized that the institution of learning "should be utilized for what they are intended for."
The NYC appealed to all stakeholders to respect and uphold learning institutions as violence-free spaces and peace zones.
"It is very important that the children should be given an opportunity to enjoy their right to grow, learn, and play in a peaceful environment," NYC Chairperson Aiza Seguerra said. 
The youth commission suggested an agreement between the Lumad Schools and the Department of Education so they can identify areas of cooperation in terms of operational standards set by the government for basic educational institutions. 
A young woman named Lee, also a Lakbayani, claimed that while the military have been roaming Mindanao for years, they have became abusive only after Duterte declared martial law.  
Unknown to many Filipinos not in Mindanao, the Lumads claimed there has been an increase in the number of rape cases, shootings, extrajudicial killings, and unwarranted arrests since May.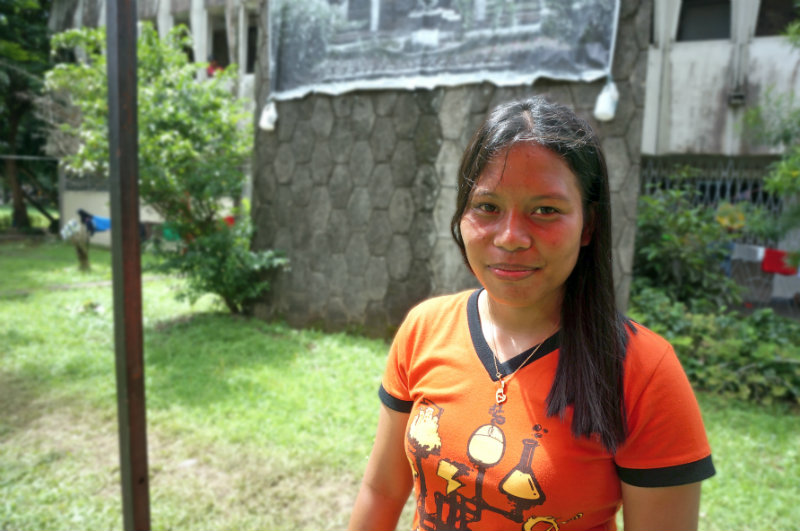 An evaluation of Duterte's first year
"Ang tagal na naming naghihintay. Sa isang taon, walang nagbago… Actually, meron pala! Mas maraming namatay nang walang anu-ano," said Arjean.  
(We have been waiting for so long.  In the past year, nothing changed, nothing at all.  Actually, only one thing did! So many more were killed suddenly)
She also described how she and her fellow Lumads have slowly losing faith in the President, who has not fulfilled his promises to help indigenous peoples. With dozens of Lumad teachers killed and arrested, their initial trust in Duterte has slowly faded into a sense of abandonment.  
The cry of the Lumads to end martial law echoed across all ages in Mindanao, from the adults who experience violence firsthand to the children who want nothing else but to continue studying.  
In fact, Lumad children wrote letters addressed to President Duterte in a bid to stop martial law in their hometowns. 
On September 1, a larger gathering is expected in UP, with hundreds of more Mindanawons marching towards Luzon. Joining the Lumads now in Manila, they too will campaign against martial law, paramilitary occupation, and the halting of Duterte's peace talks.
Despite the martial law extension, they will continue to voice out their concerns until President Duterte heeds their pleas. – Rappler.com  
Gari Acolola is a student at the University of the Philippines. She is currently a Rappler intern