Farming income of the Aetas is highly seasonal and vulnerable to typhoons, prolonged drought, and excessive rain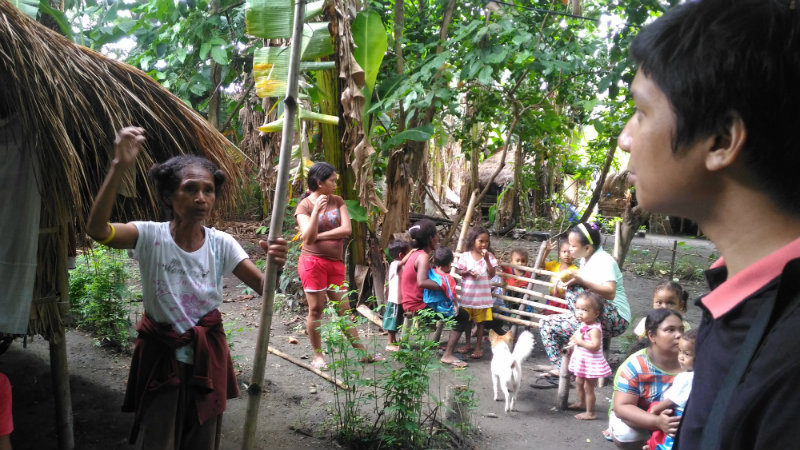 MANILA, Philippines – For Cristy Balintay, an Aeta leader from Botolan town, Zambales, dealing with the effects of climate change  and disasters is a matter of survival.
Balintay's family was forced to evacuate their village and resettle in the coastal lowlands after the eruption of Mt Pinatubo in 1991. They now live in Barangay San Miguel along with other Aeta families.
Making a living as farmers, the community noticed how their environment has gradually changed, particularly after ropical Storm Ondoy (Ketsana) struck in 2009.
For example, rain became scarce and the soil too dry for crops to grow. (READ: Simple life is a sustainable life for Aeta community) 
Vulnerable to climate change 
Disasters have affected the livelihoods of the Aetas. The farming income of the indigenous peoples has become highly seasonal and vulnerable to typhoons, prolonged drought, and excessive rains.
Balintay and her children, for instance, left their livestock to drown as they braved floodwaters during Ondoy. (READ: The disaster risk reduction genius of the indigenous) 
For them to survive, the Balintay family, like others in their community,  looked for temporary or part-time work in Botolan and nearby towns. Men worked in other families' farms, while women turned to doing domestic work for other households.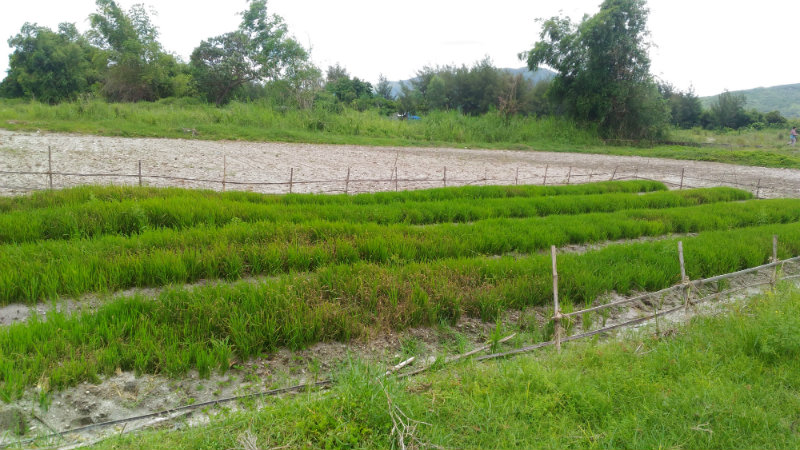 Fortunately, the Aeta communities are not alone in facing this problem. 
The ability of indigenous groups to adapt to climate change has become a rallying point for groups in the Philippines and around the world.
Paragraph 135 of the decision adopting the Paris Agreement "recognizes the need to strengthen knowledge, technologies, practices and efforts of local communities and Indigenous Peoples related to addressing and responding to climate change, and establishes a platform for the exchange of experiences and sharing of best practices on mitigation and adaptation in a holistic and integrated manner."
Finding the balance
In an effort to address the issue, the Zambales local government unit designed and implemented programs and strategies to transform the community's coping capacity into a more long-term adaptive capacity in terms of disaster preparedness and climate change.
As part of their participation in the "Strengthening the Capacities of Philippine Local Governments in Disaster Risk Reduction" (SCPLG-DRR) project, they also identified the indigenous population's adaptation as a main concern.
SCPLG-DRR, an initiative funded by the Spanish Agency for International Development Cooperation (AECID), aims to empower high risk, low capacity local governments to implement their chosen projects.
Resilience a mindset and discipline 
Silvestre Barrameda Jr, head of the Local Government Academy's (LGA) Institutional Partnership Unit, said that "beyond a concept, resilience is a mindset and a discipline whose time has come."
The project has several components including field visits, climate and disaster risk assessment training to improve their disaster risk reduction and climate change adaptation plans, and technical assistance for the communities. 
"The function of governance is therefore to support local communities to prepare, adapt and transform from the effects of hazards. Shared accountability, co-ownership and innovation will be critical in all our efforts to uplift the lives of the Filipinos especially those who are most at risk," he added.
Adapting to change 
Despite these challenges, the Balintay family has no intention of returning to Pinatubo. Aside from her hope for her children to finish their education, the family has already adapted to the town life. 
"Mas gusto na namin dito. Kapag nagkasakit mga anak namin, may libreng gamot at ospital. Sa Baitan ang layo namin,"she said.
(We prefer to stay here. When our children get sick, we have access to free medicine and hospitals. Baitan is a remote area. )
By working as a community and with the intervention of the local government and like-minded groups, Balintay is optimistic that her people will be able to cope up with the new norm posed by the impacts of climate change. – Rappler.com 
Anjela Era is the senior project officer for the National Disaster Preparedness Plan, and area coordinator for the province of Zambales for the project "Strengthening the Capacities of Philippine Local Governments on Disaster Risk Reduction."
Bea Orante is a project officer for the Local Government Academy, handling communications for the agency.