The Filipino movement that began as a social media campaign gets global recognition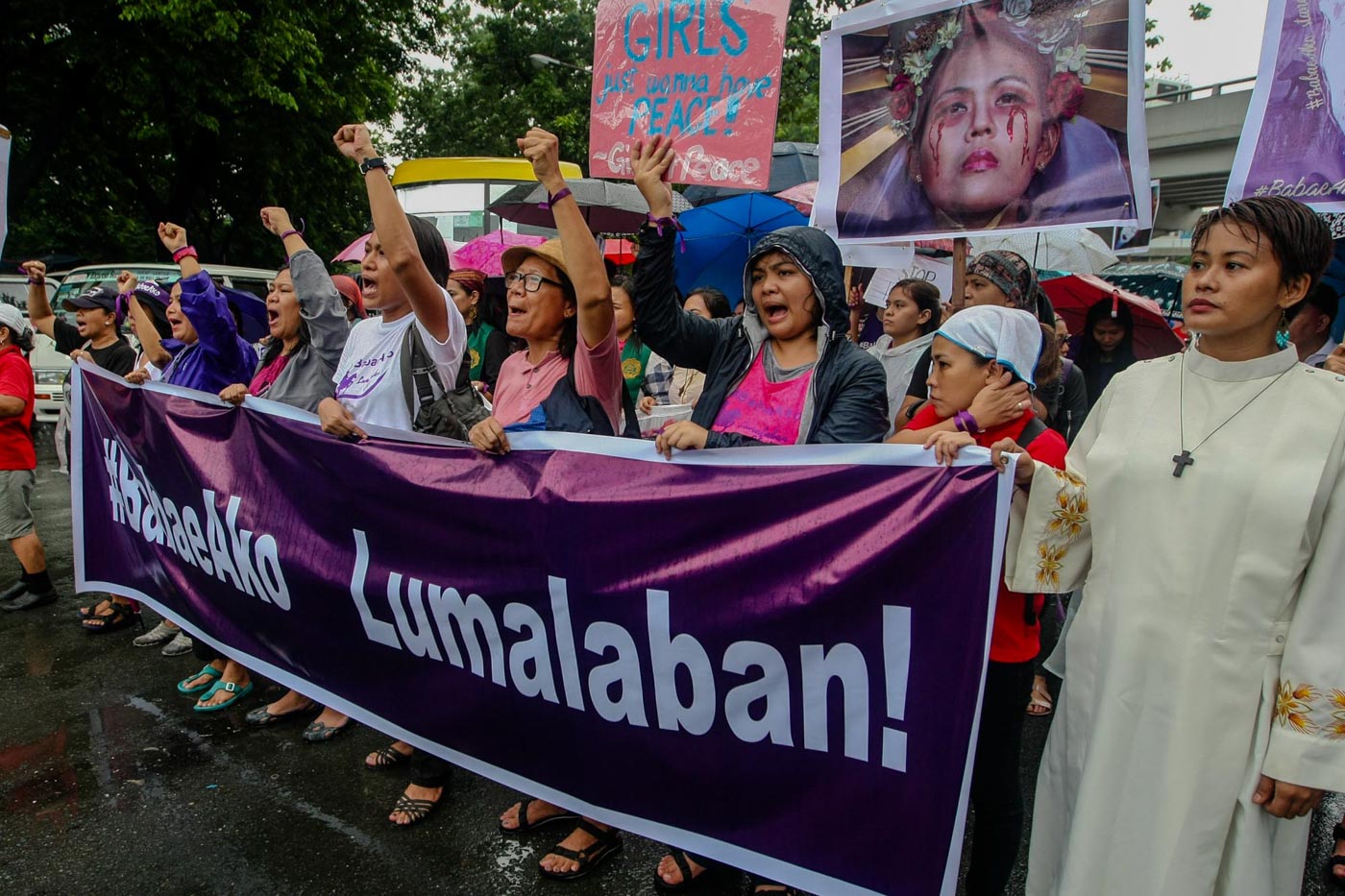 MANILA, Philippines – They said they've had enough, and they were heard.
In a list released on Friday, June 29, the #BabaeAko (I am a woman) movement in the Philippines was named among Time magazine's "Most Influential People on the Internet."
#BabaeAko, launched last May as a social media campaign after President Rodrigo Duterte declared that he preferred the next Ombudsman to be "not [a] woman," captured the anger and frustration of many Filipino women over the President's misogynistic remarks since he assumed power in 2016.
The campaign began as series of #BabaeAko videos where women would introduce themselves and criticize the President. The spiel ends with the vow, lalaban ako (I will fight). 
Among those who joined the campaign were Judy Taguiwalo, former social welfare secretary of President Duterte, and Mae Paner, popularly known as performance activist Juana Change. (READ: Filipino women take #BabaeAko movement from social media to the streets)
#BabaeAko later went beyond social and mounted a street protest. On June 12, on the occasion of the Philippines' Independence Day celebration, Filipino women and women's rights groups took to the streets to call for Duterte's resignation. 
Time's recognition of the movement on Friday came two days after Duterte's daughter, Davao City Mayor Sara Duterte, belittled the campaign, saying it was "doomed." 
"That #babaeako campaign is doomed [….] Many women and some men are known to be damsels in distress, that #babaeako included," Mayor Duterte said on her Instagram post.
This isn't the first time that Filipino women stood out in the new environment of online protests.
In 2017, fourteen-year-old Shibby de Guzman sparked conversations on social media after joining a spontaneous protest against the hero's burial for dictator Ferdinand Marcos, with her picture going viral.
This landed her in Time's list of "30 Most Influential Teens of 2017."
The June 29, 2018 Time list of "Most Influential People on the Internet" is an annual roundup of people who have made a global impact on social media.– with reports from Samantha Bagayas/Rappler.com