Good Friday: Far Greater Love
{module 312}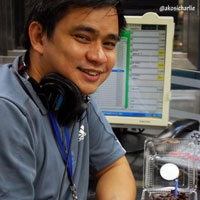 Sacrificial love




A famous philosopher once said, "Hell is other people!" Yesterday, we reflected on the value or the importance of love. It is the raison d'etre of human existence. Mysteriously, it has propelled the history of human civilization. And yet, if we are honest enough, like that famous philosopher, we will admit that most of our pain, sorrow, or suffering comes from our relationships. Our hurts, our greatest wounds are caused by people who fail us in the name of love.

Indeed, love is difficult. It is painful. Why? Because, as Scott Peck of the Road Less Traveled would say, love means putting the interest or welfare of the Other before our own. As such, it stretches us beyond our comfort zones. That is the nature of love. Parents and lovers would know this readily. It involves, as scripture says, all of one's strength, soul, and heart. But it could not be any thing else. Otherwise, as the velveteen rabbit would realize, love that does not hurt is not real.

On Good Friday, the Christian faithful remember the suffering and death on the cross of Jesus Christ. Here is the definitive example of a love that would offer everything of himself, even his very life, for the Beloved, making it "the greatest love story ever told."

When you look at the cross, do you recognize this utterly generous love? A suggestion: if you have been hurt or bruised in your heroic attempts at love and feel like giving up, why not just spend time today looking at the cross and allow yourself to be inspired and rejuvenated by the sacrificial love of Christ?

One final thought: we easily balk at the thought of "sacrifice" because we think immediately of what we lose – time, energy, resources. Why not think instead of what the Beloved gains because of the sacrifice you make? Jesus on the cross, did not think of the life he is giving up, but of the eternal life humankind gains because of his sacrifice.

If you are so moved, you may read 2 Corinthians 4:7-5:10



Fr Emmanuel "Nono" Alfonso, SJ is the executive director of the Jesuit Communications Foundation Inc.  
---
{module 331}