(5th UPDATE) The DSWD has 90 evacuation centers in Bohol. Help #MovePH map other shelters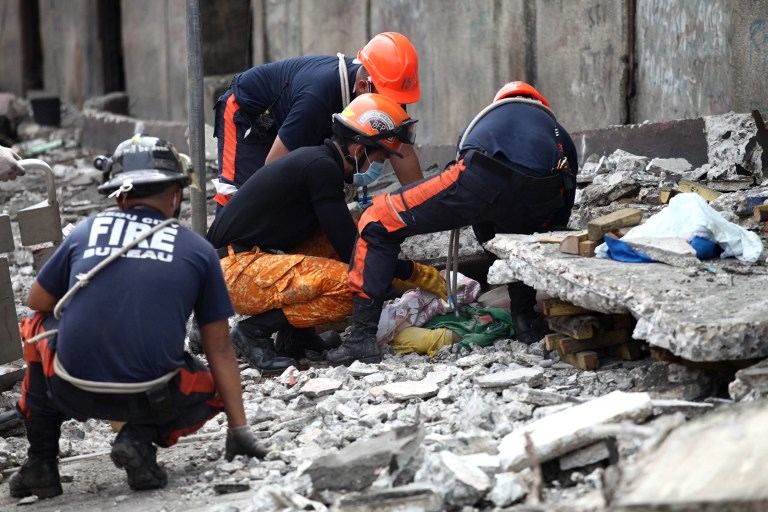 MANILA, Philippines (5th UPDATE) – At least 350,000 in the province of Bohol were displaced as of 6:30 pm Saturday, October 19, 4 days after a quake hit Central Visayas.
Some 85 government evacuation centers have been set up in the province – where the 7.2-magnitude quake's epicenter was – to serve as temporary shelter for the displaced.
According to the Office of Civil Defense (OCD), 108,917 Bohol residents are housed in the 86 centers.
Over 260,000 evacuees, however, are staying outside government centers. They are being served by the Department of Social Welfare and Development (DSWD) through continued relief assistance.
"Boholanon's from all walks of life are staying outside their damaged houses for fear of aftershocks. Residents from Carmen, Maribojoc, Loon, Canape, and Antiquiera are clamoring for tents because with tents, no debris would fall on their heads during strong tremors," said DSWD Secretary Dinky Soliman.
Map of DSWD Evacuation Centers
DSWD funds ready 
The DSWD, as of 6 pm on the day of the quake, had readied P98 million in relief assistance for the victims of the quake. 
Region VII, the hardest hit, got the lion's share with over P10 million in standby funds.
A total of 695,466 families have been affected by the quake, according to data from the OCD as of 6:30 pm Saturday.
The DSWD also re-activated its emergency hotline, (032) 232-9507. The line is open at any hour of the day. – Rappler.com
Help map the location of official and unofficial evacuation centers. You can edit the map above by clicking on the full screen button at the upper right corner to go to Edit Mode. On the "Evacuation Center" layer, add a marker at the estimated location of the evacuation center. Provide relevant details such as the number of persons a center can accommodate or a contact number. Share the map on Twitter and Facebook and tag #moveph so we know you edited the map.