Although immediate concerns over food, water and medical care have been addressed, it would take longer to meet other needs, says the Philippine and international Red Cross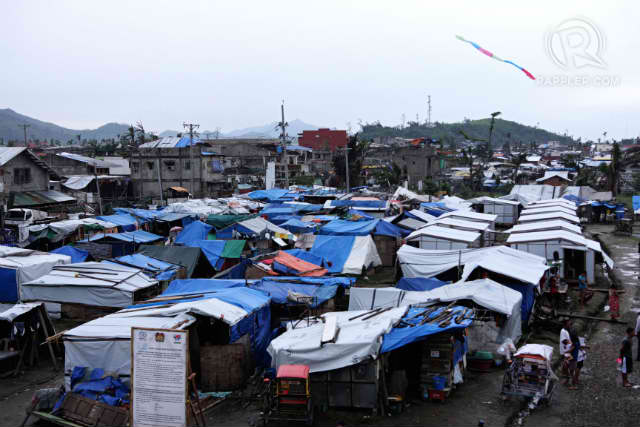 MANILA, Philippines – Tens of thousands of Philippine survivors of Super Typhoon Yolanda (international codename Haiyan) face long-term problems finding permanent homes and jobs half a year after the disaster, the Red Cross said Monday, May 5.
Although immediate concerns over food, water and medical care have been addressed, it would take longer to meet other needs, said officials of both the Philippine and international Red Cross.
"Up to this day, we can still hear the echoes of the suffering, the cries for help," said Gwendolyn Pang, secretary-general of the Philippine Red Cross.
Haiyan, the strongest typhoon ever to make landfall, hit the central Philippines on November 8 last year, leaving 6,293 dead, 1,061 missing and about 4.1 million people displaced, Red Cross figures showed.
An international humanitarian effort ensured that the supply of food, water and medical services was stabilizing in affected areas, but Pang said more than 8,000 families whose homes were destroyed were still huddling in evacuation centers. (READ: Yolanda survivors after 6 months: Homeless, jobless, hungry)
"We know the recovery will be a long road. It could take several years," said Marcel Fortier, the head of delegation in the Philippines for the International Federation of Red Cross and Red Crescent Societies.
The focus is now on the recovery phase, which is expected to cost $365 million (or P16.2 billion) over the next 3 years, Pang said.
Housing is a major concern as the rainy season resumes next month, leaving tens of thousands now living in tents and shanties vulnerable.
Finding areas to resettle them has also become more difficult. The government is barring people from rebuilding in areas vulnerable to flooding and storm surges, Red Cross officials added.
Some of the approved sites were too isolated or too rugged, making it expensive to develop them. (READ: Haiyan-displaced families 'forced' to occupy forests)
The extent of the Haiyan disaster persuaded the Red Cross to make its largest ever unconditional cash transfer.
A total of 90,000 families will each be given between P2,000 and 5,000 ($45-$112) to use in any way they wish, Fortier said.
Payments have already begun and studies showed most of the money went towards food, rebuilding homes or other pressing expenses, he added.
"Logistically, it is easier (and) it upholds the dignity of beneficiaries," he said, while allowing those affected to address their most pressing needs.
Despite the widespread devastation, "in many areas affected by Typhoon Haiyan, we have seen a lot of improvements already", Pang said.
She credited this to the resilience of Filipinos, many of whom face an average of 20 typhoons or lesser storms every year. – Rappler.com