Rice is the main inspiration of this delightful affair. The rice grains, rice plants and rice seedlings on display may all seem the same, but a closer look will reveal that they are not.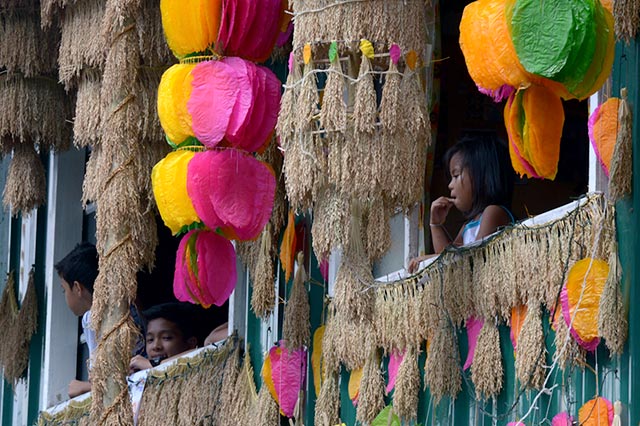 QUEZON PROVINCE, Philippines — The country has had a long affinity with rice.  Our rice farming history dates back to antiquity, perhaps most vividly manifested in the iconic rice terraces carved into the hillsides of northern Philippines.  At one point in time, our farmers were able to plant up to several thousands of rice varieties. 
We have rice of varying colors — black, deep purple, red, pinkish, white — sizes and shapes, cultivated in different parts of the country, with each region promoting their own kind of rice. It is for this reason that rice is celebrated in various festivals throughout the year.
Farming communities, particularly in the Quezon province, mark the 15th of May to pay homage to San Isidro, the patron saint of farmers.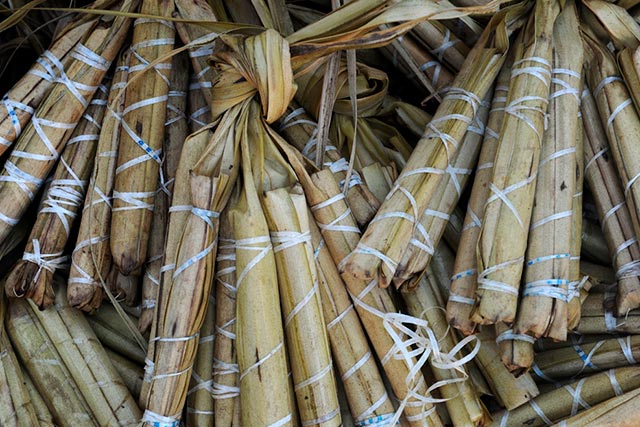 The town of Tayabas marks this occasion with a Hagisan ng Suman, a festival where townsfolk prepare suman, or sticky rice cooked in coconut milk and wrapped in palm fronds to be given away. Suman and other farm produce are thrown out of the windows to the eager crowd below, during the procession of San Isidro. It is widely believed that San Isidro will bless the town with abundance next season if the harvest is shared with everyone.
But the most popular and colorful celebration of the feast of San Isidro is Lucban's Pahiyas Festival, a visual spectacle where houses come alive with decorations of colorful kiping (rice wafers) arranged in layered chandeliers called arangya.  Some houses creatively shape kipings into flowers, butterflies and other unique patterns accented with rice panicles, rice seedlings, fruits and vegetables.  Some even play out farm scenes complete with rice stalks shaped as farmers and carabaos, depicting farm activities such as plowing, harvesting, threshing and hauling among others.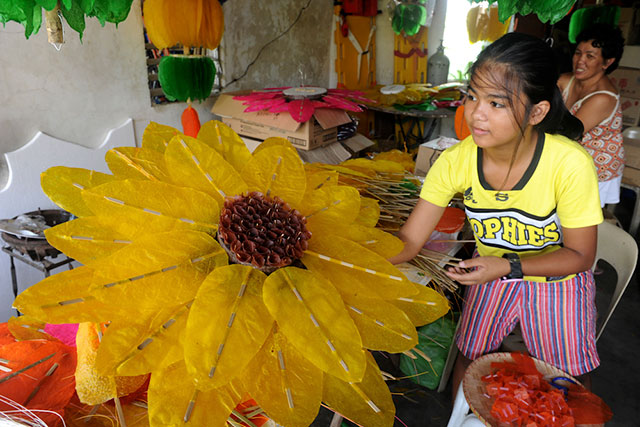 Clearly, rice is the main inspiration of this delightful affair. The rice grains, rice plants and rice seedlings on display may all seem the same, but a closer look will reveal that they are not.  Some seeds are longer, some are rounder and some are lighter in color than others, reminding us of just how rich and diverse our rice varieties are.
As rice is an integral part of the Filipino culture, it is very important for us to be aware of the external threats to our unique rice traditions.  Recent news about the eventual release of the genetically engineered (GE) 'Golden' rice, supposedly rich in beta carotene should alarm Filipinos. 
Aside from the lack  of a scientific consensus on the safety of GE rice, there is also the potential impact of Golden rice on our traditional and local rice.  Organic farmers are wary that this GE rice will contaminate our rich rice diversity, despite assurances by proponents of the technology.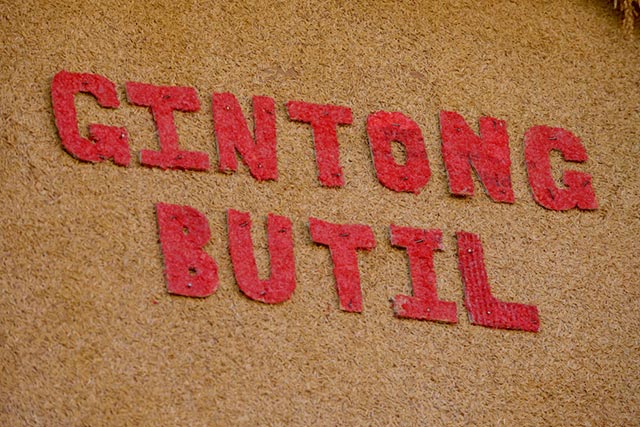 GE contamination in rice has already happened in the US and in China. Markets in both these countries and in places where they export rice have been badly affected. Who will then be held accountable?  Our organic rice farmers will be at the losing end.  Whatever gains they have had in conserving and cultivating traditional and local rice production will be lost once Golden rice spreads and contaminates our local rice varieties. Contamination will surely impact preferences and farming systems which are embedded in local traditions and culture.
What will happen if all our rice turns golden in color due to contamination with GE rice? Will we be able to enjoy eating purple and red rice? Will there be colorful kipings left for us to admire during May 15? 
There is much at stake. It is vital that we as a nation stand up for our agriculture and make everyday a Pahiyas celebration of our culture, tradition and yes, our rice.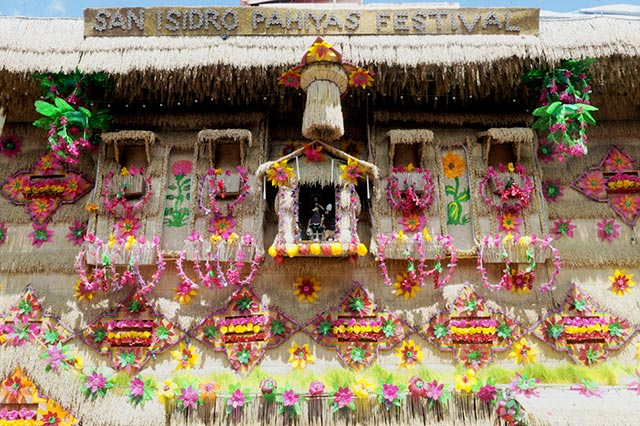 – Rappler.com 
Daniel Ocampo is the Campaigner for Sustainable Agriculture for Greenpeace Philippines.