Child pornography is a global problem – a lucrative trade fueled by lust, ignorance, and the Internet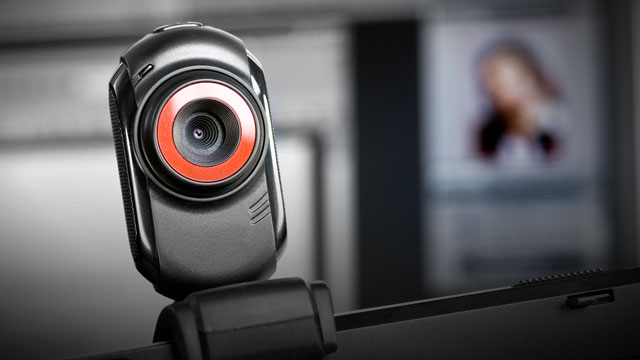 MANILA, Philippines – Are there parents who sell their children for money?
Sadly, there are. Child pornography is a global problem; a lucrative trade fueled by lust, ignorance, and the Internet.
The Philippines is among the top 10 sources of child pornography across the world, Alex Ramos, computer forensics analyst from the Philippine National Police (PNP) and the Angel Net Foundation, stressed during the 3rd annual Family Conference organized by the Department of Social Welfare and Development (DSWD) on Wednesday, September 24.
The theme for this year's conference is celebrating the Filipino family's resilience in the face of current social ills such as "cyberporn." In 2010, the Philippines ranked 4th globally.
"Child porn is easier to do now because smart phones, computers, and the Internet are cheaper and more accessible," Ramos added.
Metro Manila, Cebu, Cagayan De Oro, and Pampanga are the primary sources of the country's online child pornography, recent data revealed.
Poverty, porn
The PNP found that street children are the most common victims of online child pornography.
"Majority of cases we encounter are in depressed areas, but poverty is never an excuse to abuse children," Ramos said.
Some of these children run away from home because they feel unloved by their own families, observed Evelyn Valencia, a social worker from Bantay Bata. The child then seeks attention from others; unfortunately, some of them end up being taken advantage of.
Children who go online unsupervised may also fall prey to sexual predators.
"The suspect befriends children on Facebook or chat rooms. Some are tricked into sending photos, lured by promises of money, gadgets, or a modeling career," Ramos said.
After sending one photo, children are blackmailed by perpetrators into sending more explicit pictures.
"The children fear their photos being leaked, so they give in to the perpetrator's demands," he explained.
Pushed by parents
The worst case, however, is when the children are pushed by their own parents to engage in pornography. Children are pressured to contribute to the family income; some parents do not work and pass on the burden of keeping the family alive to their children.
"Let's look beyond poverty. Families should not solely rely on DSWD's Pantawid Pamilyang Pilipino Program for their financial needs. The government should provide more job opportunities and livelihood projects," Ramos suggested.
In Bulacan, 20 houses operated as cybersex dens, "The whole community was involved," Ramos said. The victims were as young as 12-15 years old. A similar group was recently busted in Bataan.
The PNP conducts house-to-house inspections, tracking hot spots in the South. Ramos said the PNP is yet to start the inspections in the North, but is closely monitoring Malabon. Other PNP units operate "guerrilla style," Ramos said, urging local governments and parents to be vigilant and to monitor houses or Internet shops frequented by the youth.
Simple solutions
Valencia stressed the need to educate both young and old about the rights of children, as some children do not realize they are being abused.
Abuse cases can be reported to the DSWD, the PNP, the National Bureau of Investigation (NBI), the Commission on Human Rights (CHR), the Department of Justice (DOJ), and the barangay(village) officials.
"All barangays should have a council for the protection of children," Valencia said.
Ramos advised the inclusion of the UN Convention on the Rights of the Child in the school curriculum. He added the Philippines has enough laws against child pornography and abuse, but many Filipinos remain unaware.
The Anti-Child Pornography Act of 2009 or Republic Act 9775 protects children from any form of exploitation and abuse, penalizing violators accordingly.
Other relevant laws include the following:
Cybercrime Prevention Act of 2012 (RA 10175)
Anti-Photo and Voyeurism Act of 2009
Anti-Trafficking in Persons Act of 2003 (RA 9208)
Anti-Child Abuse Act of 1992 (RA 7610)
Access Device Regulation Act of 1998 (RA 8484)
More support should also be given to survivors through partnerships between the government and non-governmental organizations, according to Ramos.
"There's an explicit photo of a 4-year-old that circulated online. Now she is 20 years old, and that photo is still available. She's still undergoing psychological treatment," Ramos shared.
The best thing to do, according to advocates, is for parents to become proactive.
"Prevent it from happening, be responsible guardians," Ramos said.
"Aside from financial obligations, parents also have the moral obligation to love and guide their children," he added.
Advocates also advised parents to supervise their children's Internet use, and to place computers in common rooms instead of children's rooms. – Rappler.com