Five years after Ondoy hit the country, its record remains unmatched by other disasters that followed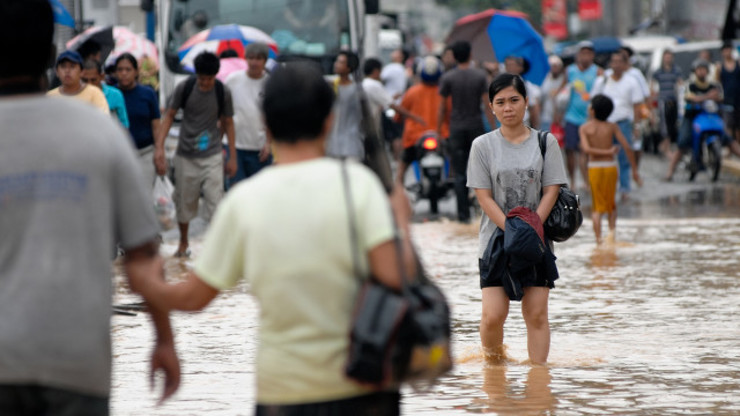 MANILA, Philippines – Five years ago on September 26, Tropical Storm Ondoy (international name: Ketsana) ravaged Luzon, submerging areas like Metro Manila in  floods at record-breaking levels.

Ondoy, then combined with the enhanced southwest monsoon, caused damages to infrastructure and agriculture at a cost of P11 billion ($246 million*).
It's been 5 years since Ondoy hit the country, yet it will always be remembered because of its impact. It is even often compared to other typhoons that have followed, yet most have failed to match Ondoy's record.
Here are just 5 of the biggest effects of Ondoy to the country. 
1. Ondoy is one of the worst natural disasters to hit the country in terms of number of people affected.
With combined heavy rains and strong winds, Ondoy affected 993,227 families or 4,901,234 people, making it fourth in the list of worst natural disasters in the Philippines in terms of number of people affected.
From the total of affected population, 464 were killed, 529 injured, and 37 were missing.
Furthermore, a total of 15,798 families or 70,124 people took shelter in 244 evacuation centers.
2. Metro Manila and about 30% of all provinces in the Philippines were placed under a state of calamity.
In just 6 hours, Ondoy released rainfall equivalent to a month's volume of rain with a rate of 56.83 mm/hr based on its 24-hour recorded rainfall. Twenty-three provinces and Metro Manila were placed under a state of calamity due to the widespread devastation by Ondoy.
Then President Gloria Macapagal-Arroyo declared a state of national calamity via Proclamation No.1898 on October 2, 2009, to also prepare the country for Typhoon Pepeng (international name: Parma).
In Metro Manila, the most affected areas in terms of flooding were Pasig City, Quezon City, City of Manila, Caloocan City, Muntinlupa City, and Marikina City, with the highest height of flood ranging from knee to neck level, up to roof top.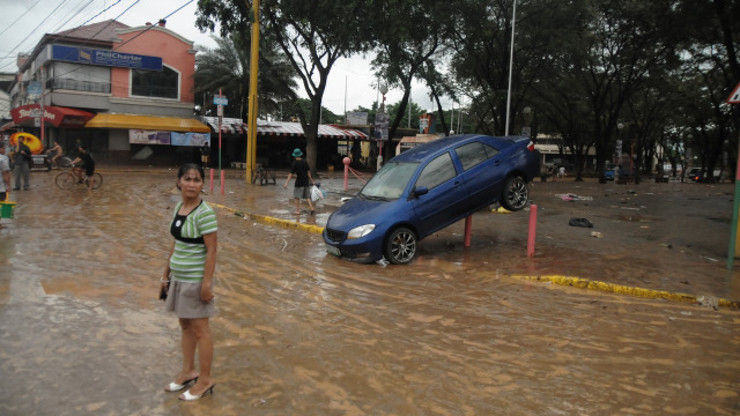 3. The Philippine Disaster Risk Reduction Management Act was created.
Just after a week of Ondoy's havoc, Typhoon Pepeng entered the country and also caused damages in the northern part of the country.
The damages brought by both Ondoy and Pepeng led to the enactment of Republic Act No. 10121 or the Philippine Disaster Risk Reduction and Management Act of 2010. The Act enhances the disaster preparedness and capabilities of the national government and local government units by providing a National Disaster Risk Reduction Management System Framework, and by institutionalizing the National Disaster Risk Reduction and Management Plan.
4. Ondoy caused a leptospirosis outbreak that year.
In 9 Metro Manila hospitals, the Department of Health (DOH) recorded a total of 383 cases of leptospirosis just a few weeks after Ondoy caused flooding in Metro Manila, CALABARZON, and Central Luzon.
Suprisingly, this figure is already half of the total number of leptospirosis cases reported in 2009.
The DOH even asked help in responding to the leptospirosis outbreak from a team of international experts from Australia, France, the Netherlands and Singapore.
5. Ondoy's rainfall remains unmatched by other typhoons that followed.
Almost 5 years after Ondoy, Tropical Storm Mario (international name: Fung-wong) hit almost the same areas affected by Ondoy. Mario hit the country a week before the fifth anniversary of Ondoy.
Many netizens have compared these two tropical storms, but Ondoy dumped a higher volume of rainfall than Mario. Mario has brought high level floods that affected a total of 1,812,257 persons affected in Regions I, II, III, IV-A, IV-B V, VII, CAR, and NCR – still less than the total population affected by Ondoy.
Although floodings remain a problem in NCR, the DPWH has launched  a flood management plan that covers Metro Manila and surrounding places like Laguna. – Rappler.com
Sources: NDCC Final Report on Ondoy and Pepeng, Republic Act No. 10121, Leptospirosis in 2009 by DOH
Imelda Avenue image via Shutterstock
Marikina days after Ondoy image via Shutterstock
 *$1 = P44.596