The art exhibition entitled 'Daloy' ran from September 8-13 at the Tsichritzis Visual Arts Foundation in Kiffisia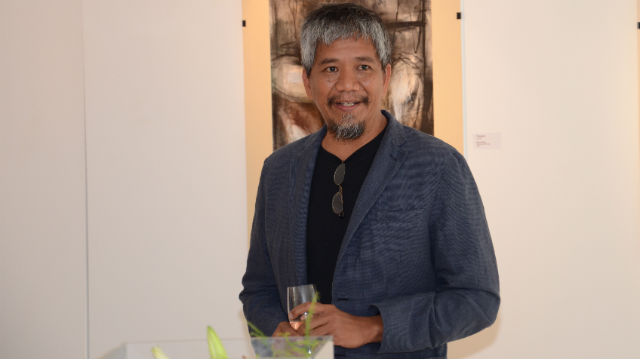 ATHENS, Greece – "I would rather have disturbed viewers than comfortable viewers because the disturbed ones are forced to think"'
This was the reply of multi-awarded Filipino artist Emmanuel "Manny" Garibay when I asked him to describe "Payaso," one of his artworks which was displayed in his art exhibition in Athens, Greece. This was displayed together with two other similar artworks on one side of the gallery.
"Yes, I guess the images conjure something dark and ominous," Garibay said. "You see in the artwork the rider who may be one of the riders of the apocalypse. It has that kind of tendency to disturb the viewer," he added.
"Dasal," another work, showed a one-eyed figure to emphasize a point. He explained: "I would like the viewers to infuse their own meanings instead of me explaining what it is all about."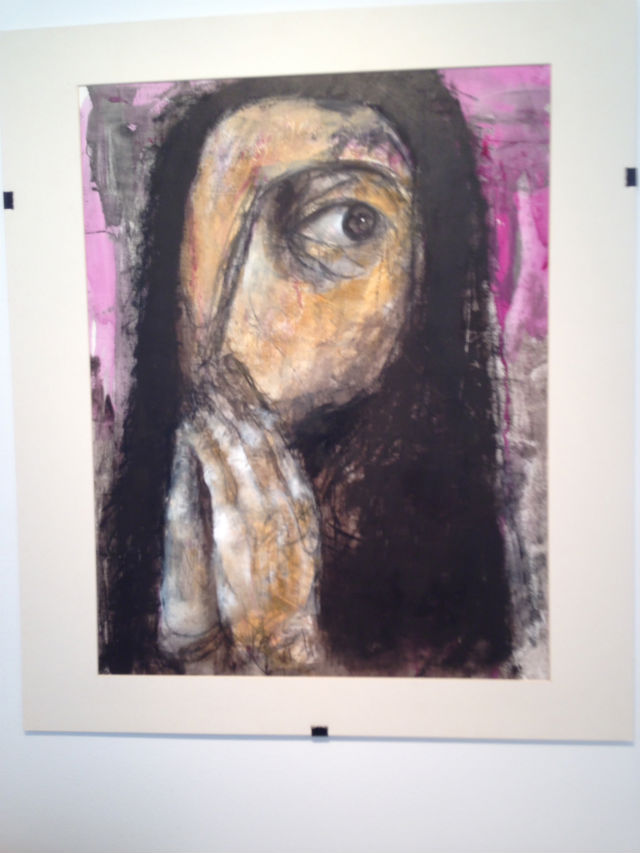 The art exhibition entitled "Daloy" ran from September 8-13 at the Tsichritzis Visual Arts Foundation in Kiffisia. The Philippine Embassy in Athens organized the exhibition as part of its economic and cultural diplomacy program. It was the first-ever art exhibition by a Filipino contemporary artist in Greece. 
"Daloy," which means flow in Filipino, showcased Garibay's spontaneous flow of emotions  and images depicting the lives of ordinary people and their realities within the context of their political, social and spiritual mileu. It featured 25 pieces that are mostly drawings combining pastel and charcoal with water color and acrylic. 
I had the opportunity to interview him at the gallery to know more about his works and experiences. In the short span of time, I saw a great artist with a philosophical mind. He gave thought-provoking answers and progressive ideas on the church, religion and prevailing social issues, among others.
In his book, "Where God Is," Garibay says that "..where the people are, there is God." So I asked if he believes in God. Yes, he believes in God. But he still has his doubts. "I don't really know what truth is but it is something I try to seek. I think one reason why my faith grows stronger is because I doubt. And I subject my beliefs to doubts, to questions."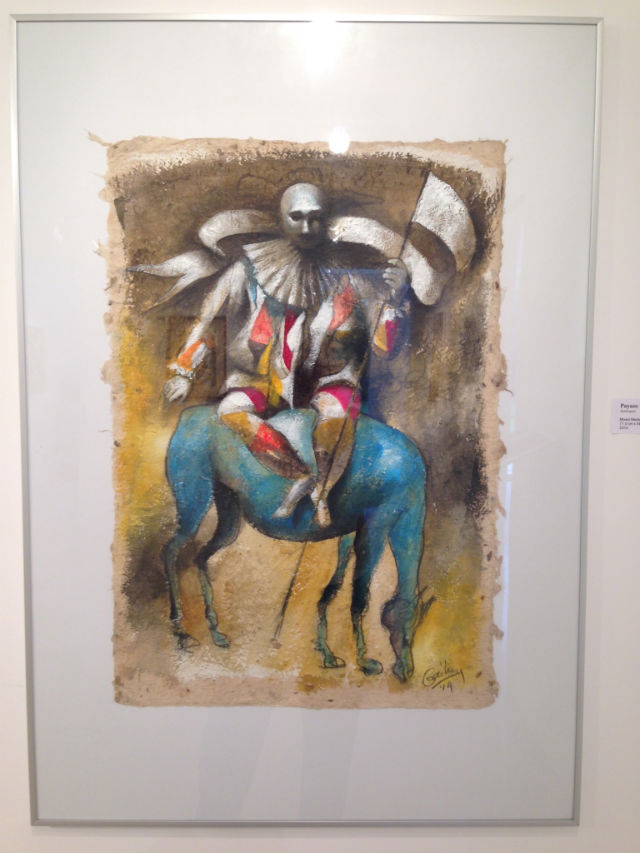 Does he always get the answers? He says that most of the time questions lead to more questions.
"That's what makes life so meaningful and enjoyable because it's both revealing and mysterious at the same time," he says. "You get a little bit of an idea, a foretaste of that thing which you seek to understand. And as you feel you are getting closer to it then you realize it becomes more clouded. I really become philosophical about that and I realize perhaps that's why humans have conceived the idea of a heaven."
Two of his artworks, "The Passenger" and "The Reunion" which were shown in other exhibitions in the USA, suggest that he views the Catholic Church as a negative influence on the lives of the Filipinos. Garibay says that he doesn't single out the Catholic Church. There are many churches in the Philippines and the Catholic Church happens to be the biggest one. When he speaks of the Church he takes it as a single entity although it represents different denominations.
According to him, there are many believers who are very sincere and very honest about their convictions. But there are also those within the Church who insist on having absolute monopoly of the correct doctrines. "To them, anybody who is not a member of the particular church loses the chance to eternal salvation."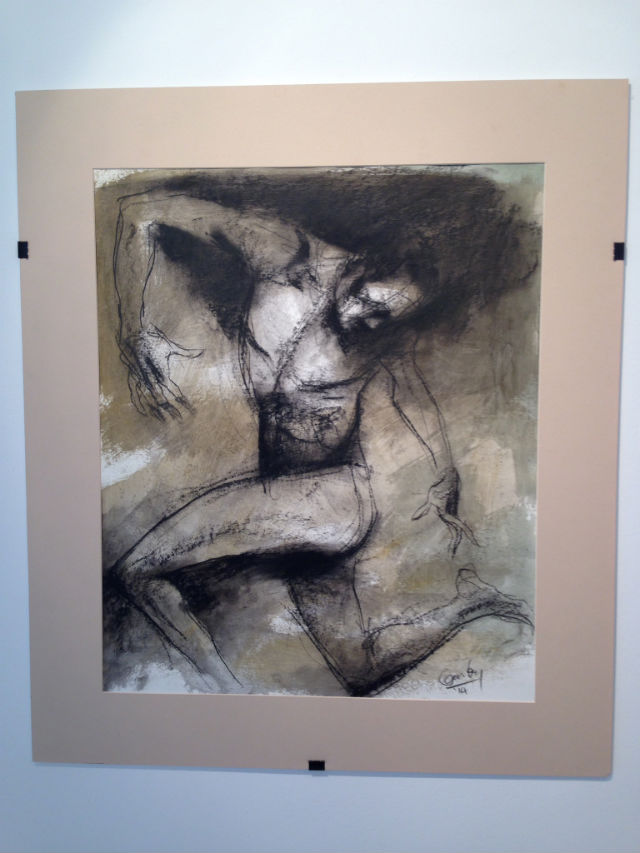 He is also critical of the clerical institution of the Church especially its hierarchical nature. "I am very much opposed to ideas of hierarchies. I don't think anyone should be higher or lower than another," he says. " Everybody should stand on equal ground," he added.
Garibay however emphasizes that his works that are critical of the Church are not meant to discredit it. These are meant to be "a starting point of a conversation/ dialogue with the church especially those who are open minded, those who have the desire or longing for the church to be really relevant and connected to our times".
The artist feels that the government should give more importance to culture. The National Commission for Culture and the Arts should be given more resources and authority. He said that based on his experience, countries which are very aware of their culture are those which have progressed and developed well, and are most stable. 
"I think our high government officials have a peripheral grasp of what culture is," he said. "They don't have a grasp of the internal workings of collective motivation which is what culture is all about."
Asked about his involvement in the movement to oust former President Ferdinand Marcos, he said that he is pretty proud about it, but looking back, it was part of being young and adventurous. But that idealism has progressed into something that is more deliberate.
This has led him to initiate an environmentally themed project, Project Bakawan. This is a collaborative art festival that "seeks to establish a network of art practitioners, academicians, students and community organizations in order to secure a sustainable future against the current ecological and global crisis."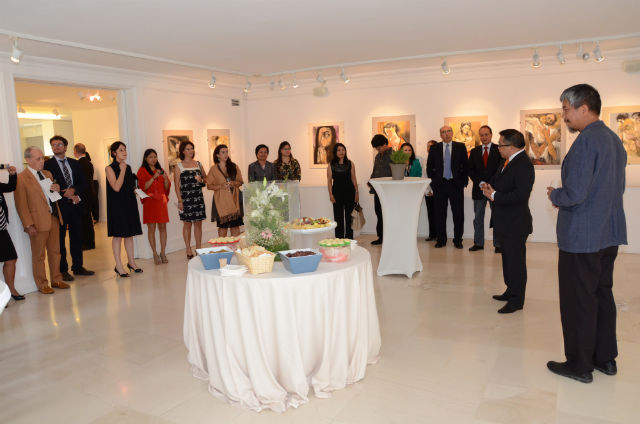 The project will be in the University of the Philipppines (UP) Diliman by February 2015.  "This is very ambitious because it tries to cover a lot of artistic disciplines in music, dance, video and theater in the Philippines," he says. "What makes it really ambitious is we don't have any money. I am very happy because along the way I got a lot of good, young people on board. That is very fulfilling because I see future leaders. It's very inspiring to work with future leaders."
Garibay's comment on the role of his wife, Edna, in the pursuit of his career reveals the artist's endearing charm. 
"To every person there is always a need for someone who provides the anchor. My wife is that person. There's always a part of a person's life, in my case there's always a part of me that I would never let other people know. And that is exclusive to her, being that partner who is the only one who can share that most important part of my life. She becomes integral to everything I do. So I think it's very important to give that kind of due recognition to her." – Rappler.com