The social enterprises awarded grants in the I Am A ChangeMaker ideation camp range from tech solutions to eco-tourism hubs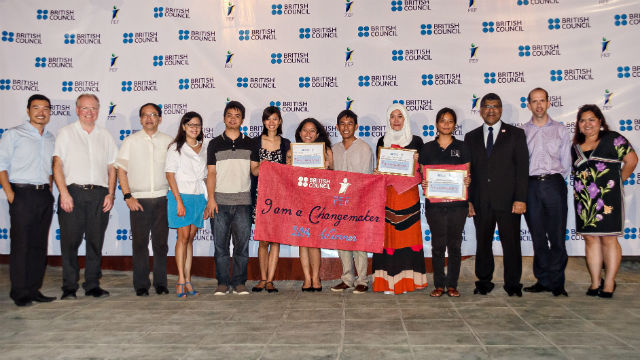 MANILA, Philippines – After a week-long ideation camp on creating sustainable business startups and justifying their ideas to different panels of judges, 5 young social enterprises were awarded Friday, October 24, seed grants of P100,000 ($2,300*) by the British Council in partnership with the Peace and Equity Foundation (PEF).
The theme for this year's I Am A ChangeMaker camp was "Resiliency, Reconstruction, and Recovery," in response to the growing need of creating livelihood for disaster-affected communities. The social enterprises that were awarded grants varied from tech solutions to eco-tourism hubs. 
The winners are the following:
Akaba (Emmanuel Mariano and Kristine Ongtenco) – The group creates high value and competitively-priced lifestyle products tapping communities in Ilocos Norte to create cultural heritage products like the loom-woven textile "Inabel."
HowYouCanHelp (Camille Cruz and JC Soriano) – Using tech solutions to organize information from social media after disasters, the group uses online mapping to improve coordination in relief efforts.
Lapak Busuanga Tours (Danica Lopez) – The group aims to augment the income of local communities in Busuanga, Palawan while promoting environmental protection through eco-friendly tourism opportunities.
SKETCH Bags (Zuein Guantero and Anne Sebastian) – Based in Cagayan De Oro City, the group gives livelihood to single mothers affected by Typhoon Sendong (Washi) by tapping them in making recyclable bags. (READ: #ChangeMaker2014: Young entreps help in Sendong rehab)
Lanao Coco Coir Enterprise (Princess Pacasum) – The group taps farmers' wives in the conflict-afflicted Lanao del Sur province to create geo textiles out of coconut husks.
Key roles
A UK-based social enterprise expert who served as the trainer during the camp, described the participants as an "excellent" group of young people.
"The participants were fantastic. Some of the ideas are really brilliant. They've participated well and really got involved in the discussion. They're very open in listening to the comments from judges," said Chris Durkin, associate professor in the University of Northampton.
Although there's a big difference between the issues faced by social entrepreneurs in the United Kingdom and those in the Philippines, Durkin said that social enterprises are important to both countries. 
"The traditional model that's been used in the UK is the state-design; very centralized. If you look at welfare provision in its broadest sense, and the importance of trying to address social issues, as a developing country, the cost of creating those structures is too expensive."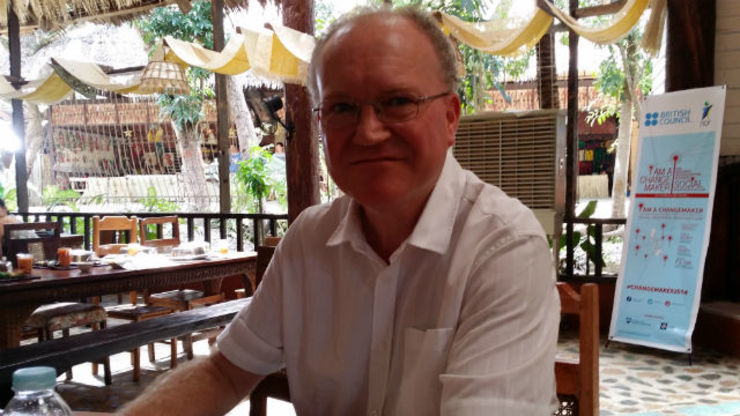 He added, "Social entrepreneurs are looking for solutions that build on the assets and strengths that people have." (READ: How to make 4 social enterprise strategies work)
In the context of disasters, Durkin said social enterprises play a key role, given that they mobilize faster than governments.
"They want to respond quickly to disasters and issues. Government has a role to play but government sometimes doesn't respond quickly because it has structures in place. In Japan, for example, the most responsive sector to the latest earthquake and tsunami they suffered were social enteprises."
British Ambassador to the Philippines Asif Ahmad attended the awarding ceremony.
Now on its sixth year, the annual ideation camp brings together young Filipino entrepreneurs aged 18 to 30 years old to help them develop business startups for empowering marginalized communities. – Rappler.com
See other stories from the British Council's I Am A ChangeMaker ideation camp following here:
*$1 = P43.9