How Juan Flavier's life as a barrio doctor inspired a young man to serve rural communities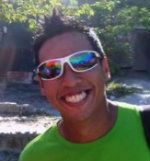 People knew Dr Juan "Johnny" Flavier as the man who led successful health campaigns  like "Oplan Alis Disease," "Yosi Kadiri," and "Let's DOH it!"  I would like to believe that Dr Flavier was able to lead these successful campaigns because of the many years he spent working in the barrios.
When I was 12 years old, I found a very old book written by Dr Flavier, Doctor to the Barrios, under the staircase in the house of my grade school classmate.  I got curious and I asked if I can borrow it. A few days later, I ended up asking them if I can keep the book.
I enjoyed reading the stories of the man who was able to discover the "wisdom" of the rural folk – wisdom learned not from topnotch universities but from many years of trial and error, and cultural practices passed from generation to generation.
Dr Flavier became a barrio doctor – work that did not promise wealth.  But his experience proved he gained something that money can't buy – stories of farmers, lessons on bringing change in the countryside, and the reality of the national state of malnutrition and illiteracy.
After reading his book, I realized that I also want to pursue a life of a doctor to the barrios.
How do we achieve change?
Here is one account from the book about bringing change to the barrios.
"Many years ago I was ambitious. Remake the whole world in six months, I used to say. But not anymore. Painful lessons have fortified my conviction that one should not attempt to change many practices at once. There are those needs to be change first while others can wait for a later time. Perhaps, farmers should be left some of the old ways for security – something familiar to hold on. I do not know." 
Flavier narrated how he attempted to eradicate neonatal tetanus in the barrios. He discovered that people used a sharpened bamboo blade to cut the umbilical cord during childbirth.
As a "modern man from the city," he distributed scissors in barrios to stop the practice. Despite this, the rate of tetanus infections continued to rise as women did not stop using the crude tool. Flavier learned that barrio folk believed that using an "unnatural object" like the scissors to cut umbilical cords would makes their children disloyal. Family fidelity is a cultural value that the people in the barrio cherished and preserved.
Understanding
Dr Flavier changed his approach. He explained that tetanus is caused not because of the bamboo itself, but its cleanliness so he taught them to  sterilize the blade by boiling it in water prior to use. After some time, not only did the practice curb the number of tetanus infections, it also preserved the value of family solidarity in the barrio.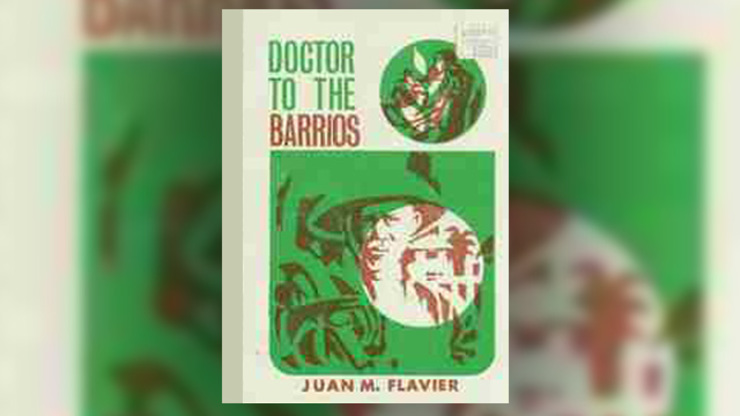 This story made me realize two things on bringing about change: first, it is important to understand the problem by knowing the people and their practices and values; and secon, to address problems, it is important to act on what we already know by using practical solutions.
This is what Dr Flavier did. In his book, he narrated the years he spent understanding farmers, mothers, and social workers. More importantly, he used his experience, genuine respect for the rural folk, to design and lead successful campaigns that promoted easy-to-do solutions to address age-old barrio problems.
Inspired
In my case, becoming a doctor was not a simple mission. Since I belonged to an ordinary middle class family, the prospect of studying medicine was a daunting challenge to my parents. Fortunately, I received a scholarship that removed the financial burden off my parents' shoulders. I was allowed to finish my high school and my Biology pre-medicine course at a prestigious university.
Needless to say, reading Dr Flavier's book ignited the spark of inspiration that fueled by drive for excellence.
At the university, we were taught about social justice, about becoming a "person for others," and going to the margins of society.
I started to ask a lot of questions, from what I had read from Dr Flavier's book.
How come farmers cannot afford to have enough rice on their tables? How come the people who produce the country's food are very poor?
I've learned from Dr Flavier that the best way to answer my questions was to go to the  barrio and live with them.
Towards working in the barrio
I remember bringing my book in my first immersion, where I lived with a farmer for 10 days in Barangay Anticala, Butuan City.
My classmates spent their summer vacations at the beach, I spent mine in the barrio. The 10-day immersion eventually spawned into a one-month immersion into the rural areas, working mostly with farmers.  
After  completing a degree in Biology, maybe it was my impatience to begin work in the barrio that prompted me to tell myself, "Enough of staying in the classroom, now is the time to make use of my education."
I rationalized that the barrio does not only need doctors but other technical specialists as well. I didn't have to be a medical doctor to become a "doctor" to the barrios.
A few months after my graduation, I started working with development organizations. I have worked for more than 15 years now in the development industry, mainly in Mindanao, Bohol, Cavite, and Quezon.
Full circle
Since the day I got hold of Doctor to the Barrios, I have never stopped working in the barrio and I have found my happiness in working with the people there. Whenever I feel bored and uninspired from spending so much time in my office, visiting a rural community and having a "pa-kape (coffee)" session with a farmer or a fisher never fails to restore the needed energy and inspiration.
I still have with me the copy of the book that I found under the staircase two decades past. Some pages are crisp and others are torn, only held together with tape. The front cover is tattered and faded. But that book proudly stands in my office bookshelf.
Time and fate brought me to the same place where Dr Flavier wrote his barrio stories, the International Institute of Rural Reconstruction (IIRR). I have gone full circle.
I got inspired with a rural reconstruction book when I was young and ended up working for the same place decades after.
I hope that our next generation of young people will find be inspired by the work of Dr Flavier. Our country needs a new generation of young leaders who embody the quality of genuine interest and desire to be with the people, and to work with and serve them.
I am saddened that I hadn't had a chance to meet the man himself since I joined IIRR. But now he is gone. He is and will always be my personal hero and my inspiration whom I will pass on to my children and grandchildren as long I am alive.
Goodbye, Dr Juan Flavier, you will surely be missed but never forgotten. – Rappler.com
Wilson John D. Barbon is the current Program Specialist for Disaster Risk Reduction and Climate Change Adaptation of the International Institute of Rural Reconstruction (IIRR) based in Silang, Cavite. He is concurrently managing a regional project on NGO Disaster Preparedness involving 6 countries in Asia. He has more than 15 years of experience working in rural development where the barrios are. If he is not in his office or in the villages, he is out there running ultramarathons.