A program teaches students on how to check if their schools are safe from natural hazards and how to better prepare for disasters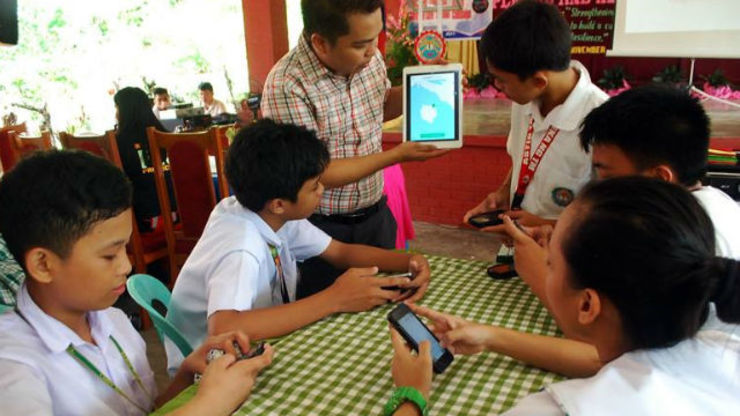 MARINDUQUE, Philippines – More than a hundred students, teachers, and other members of the community attended a three-day conference and training titled Safe School Philippines Pledge and Help Save Lives on 24–26 November 2014 at Landy National High School, Sta. Cruz, Marinduque.
The event aimed to educate Filipinos about disaster risk reduction and the lessons learned from the devastating Typhoon Haiyan in November 2013. 
Safe School Philippines along with Philippine government agencies, in partnership with the United Nations International Strategy for Disaster Reduction (UNISDR), local government units, non-government organizations, and other relevant stakeholders organized the conference to meet the objectives of the Hyogo Framework for Action 2005–2015 drafted at the World Conference on Disaster Risk Reduction held in Kobe, Hyogo, Japan in January 2005 
How safe is your school?
Safe School Philippines: Pledge and Help Save Lives is part of the 2005–2015 Hyogo Framework, which promotes the use of knowledge, innovation, and education to build a culture of safety and resilience at all school levels and to strengthen disaster preparedness for effective response.
The said framework encourages action on all three pillars of school safety: safe learning facilities, school disaster management, and disaster risk reduction and resilience education.
Relevant government and civil society organizations such as the Office of the Civil Defense and the Philippine Red Cross also gave a short lecture on basic life support training, earthquake and fire prevention, and disaster preparedness respectively.
One of the highlights of the conference was the assessment data on school safety through the "How Safe Is Your School" application. The participants were taught how to download and use the school safety assessment application in order to promote preliminary assessment of the safety of schools by combining the three key pillars of school safety.
Orly Mercado, former secretary of National Defense and former Chairman of the National Disaster Coordinating Council, said that young people have talents and resources that, if properly tapped, can greatly improve the overall management of disaster risk.
Mercado added that denying young men and women the right and opportunity to be involved in disaster risk reduction is denying them a say in their own future.
At the end of training, the participants pledged to become a Safe School advocate and a champion. 
Insights from the conference
The conference offered valuable insights that are important to the honing of the youth in response to the changing environment.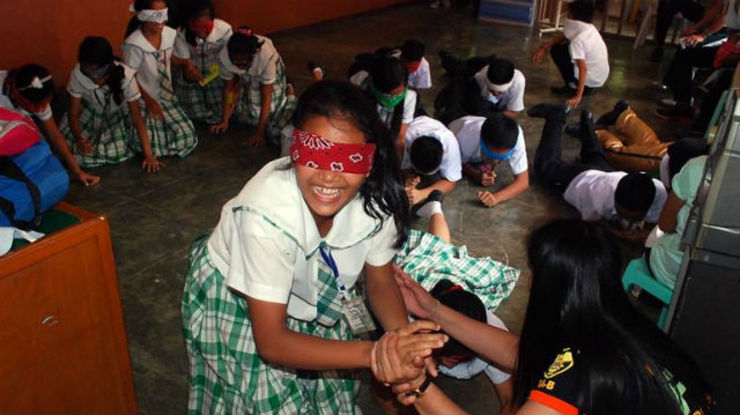 Young people should be tapped because they are talented and resourceful – they are quick in responding to dreadful events. The conference also proved that Filipinos are not passive victims during and after disasters.
The world has shown how countless calamities and natural disasters test us. Undeniably, we are resilient people. We have been known by many nations in the world because of our resilience during disasters – others even die in saving lives.
The Safe School program provides a learning environment where students' education, health, safety and security are assured. It teaches Filipinos about reducing the risk brought by natural hazards. 
Efforts should be directed to the grassroots level. This community level training and learning DRR is very vital so that communities could respond when disasters occur. 
School safety has been a long-term priority of the UNISDR. In the conference, the participants were thought the basics of disaster risk reduction and response. The participants were also thought how to reduce through prevention the damage caused by natural hazards like earthquakes, floods, droughts, and cyclones.
The conference was also organized by Office of the Civil Defense Regional Director Eugene Cabrera, Philippine Red Cross Marinduqe Chapter Officer-in charge Jommel Merano, and Kenly Monteagudo of Production Rogency Concepts Advertising and Trading, Inc.
– 
Rappler.com
Hep Benitez is an advocate of Safe School Philippines and a Project Agos volunteers.