Instead of celebrating with their family, a group of good samaritans decide to spend their Christmas eve on the streets, giving gifts to the homeless and the poor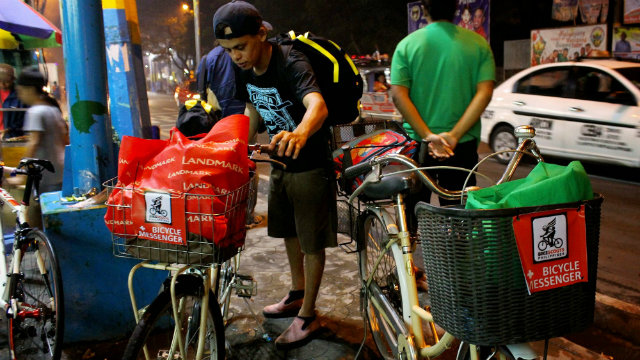 It was raining on Christmas Eve like it hadn't rained since Typhoon Ruby cut a path across the Philippines in early December. The heavy rain became the cause of frantic messages to be exchanged among the members of Bike Scouts Philippines, a small group of volunteer bicycle messengers that went to work in Tacloban and Samar in the immediate aftermath of Typhoon Yolanda – gathering personal messages from storm survivors and delivering emergency supplies to isolated areas.
We were all getting increasingly worried that a Christmas Eve bike ride we had been looking forward to for the past few months would have to be postponed, on account of the weather.
It was very important for all of us to be able to go on the ride that evening, even though it wasn't something that we were going to do for fun. In fact, the bicycle ride that had all of us watching the hourly weather reports required making a personal decision to forgo spending Christmas Eve with our respective families. The alternative we had in mind involved the collection of food, clothing, and toys that we had wrapped in colorful wrapping paper to be delivered as unexpected gifts for people living on the streets and other places that couldn't be more different from homes that are typically filled with the sights and sounds of the Christmas season.
The gifts we collected were meant to be our way of sharing the experience of Christmas with the less fortunate, but it's also a testament to how much we've failed in the simple task of looking out for each other as human beings. We chose to give away the gifts on Christmas Eve itself because of the timing's apparent symbolism, but also because we knew that the gifts would mean so much more at midnight for those who would otherwise never have the chance to be remembered so thoughtfully.
Overtaken by an overwhelming sense of purpose, we were determined to ride in the downpour if we had to. Fortunately, the rain did stop at the last hour before we were scheduled to ride out at sundown. We slung our overflowing bags and pedaled into the dusk and the remainder of the day's inclement weather.
The roads were slick with rainwater and the air got colder as we rode faster into the night. We were joined along the way by even more volunteer riders on mountain bikes, road bikes, and on fixed gear bicycles from a club called Fixed Gear Laguna who also brought a couple of classic Japanese bikes that came with front-mounted baskets to carry gifts and old dynamo generators that used friction from the tires to power the headlights that came very handy on the dark streets that we passed.
We headed out in search of the homeless who, if only for the hardships they endure on a daily basis, undoubtedly deserved every bit of wonder and surprise we could deliver before Christmas could pass them by as just another day.
About the people
Right at the beginning of the ride, we met a family huddled in a dark corner of the road we were following out of Laguna. They were a family 6 six whose entire manifest of worldly possessions included only the shirts on their backs and a dilapidated cart with a tarpaulin covering that served as their only shelter from the elements – 5 people and a toddler sharing a plate of cold rice and half a can of sardines in a dusty corner, far from the bustle of brightly smiling people rushing off to get home for Christmas.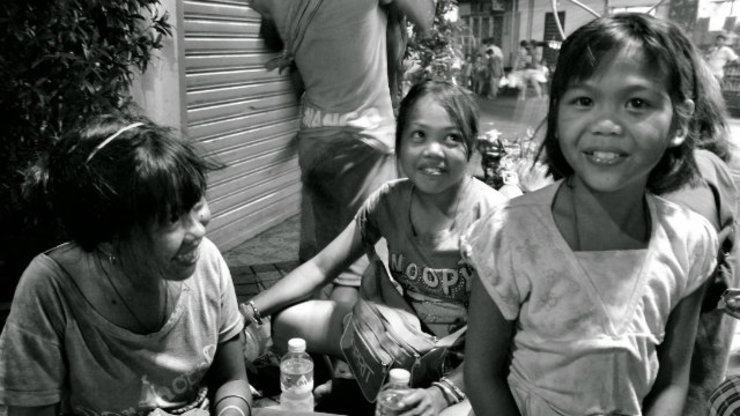 It certainly isn't anybody's business to comment on the state of people's lives and how they manage. In the presence of such misfortune, though, it's always difficult to stand by and do nothing when you have the means to do something, no matter how small or insignificant the effort may seem.
People sometimes find themselves living in poverty and homelessness through the simple cruelty of circumstance, after all, and not always because they haven't tried their best in life. As it was with the family that we met, based on the stories they shared and from the tears that welled up in the eyes of the husband and father, who looked like he had been fighting to be strong for too long that his heart was so easily broken by strangers handing gifts to his family in the dark corner that they called home on Christmas Eve.
Night riders
We rode on through the night, handing out packages and meeting people amid outbreaks of spontaneous smiles, tears, and laughter. Even if it was just for a little while, people found happiness and in return we found a sense of purpose for the season that was closer to what it was meant to be.
We spent time listening to stories from countless other people who shared them with us like we were long lost friends. Among them, some of the most memorable included one about a woman who said she ran away from an abusive husband, taking her young children with her and choosing to live in the streets than endure another day of abuse. And there was the child who had found herself without a home and separated from her siblings when both her parents unexpectedly died.
We shook hands with an elderly man who took his two grandchildren with him as he went around collecting garbage, and we smiled back at a toothless gentleman who just wanted to sell enough peanuts and snacks by the roadside so that he can have some money to buy a present for his wife.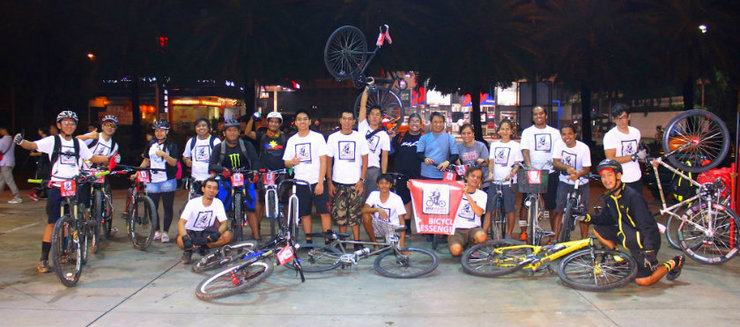 At first glance, these stories might seem heartbreaking but they are actually stories of freedom, determination, and of genuine love that are just too easily brushed aside as nothing more than tales of misguided optimism, but they are much more than that. These are real stories about real people who see themselves as survivors in spite of the worst that life has thrown at them. They did not choose the kind of life that they have and are merely doing what they can to make the best of it.
It's true that gifts will do little to alleviate their hardship, but sometimes a random act of kindness is all it takes to inspire a person to hold on just a little bit longer. It is the same lesson that we learned as volunteers in the storm ravaged places of Leyte and Samar where it wasn't always the big things that make a difference in people's lives. Sometimes, the simple effort to be present for those in need is enough to let them to know that they are doing the right thing not to give up, that they are not yet forgotten.
In the far flung places that calamities often visit and in the more familiar streets near our homes, we are there with whatever we can carry on our bicycles and on our backs because people find hope as long as someone is willing to come to their aid in their greatest moments of desperation. It is the first thing that we learned as volunteer bicycle messengers and the only thing we needed to know as human beings. It is why we ride. – Rappler.com
Learn more about the Bike Scouts on their Facebook page.
Myles Delfin works mainly as a creative strategist but also as an adventure writer and photographer whose work has appeared in major adventure and travel publications in the Philippines. In addition to over 20 years of experience climbing the major summits of the Philippines, he has also competed in adventure races and endurance mountain bike events. He is the founder of the Bike Scouts. Visit mylesdelfin.com for more information about the author.