The devastating statistic is that only 7% of the bone marrow registry is Asian and of this already low number, less than 1% is Filipino American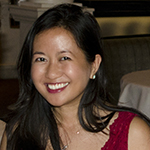 I am proficient in Filipino. I was raised in a vibrant Filipino community in Saudi Arabia. I point with my lips. I own two karaoke machines. I can eat chicken with a spoon and a fork like a boss. I swooned when my husband J. stepped out at my sister's wedding in a Barong Tagalog. When my plane lands at the Ninoy International Airport, my pulse races. It is as if my entire body knows that it has found its own kind and it wants to make contact. (READ: It's OK to clap when the plane lands) 
But in the USA, when I am asked, "Where are you from? Are you Filipino?" I tread carefully. (READ: Why is 'Are you Filipino?' offensive to some Fil-Ams) 

What seems like a friendly conversation starter in the Philippines or Saudi Arabia where I grew up can be offensive here. Though I am a proud Filipino, sometimes, that innocuous question can be the straw that breaks the carabao's (that's intended) back.
As recently as this September, a student's parents asked me where I'm from. The Philippines, I said.
"Ah. We thought so. You don't look like you're from here," they nodded.
"How does someone from here look?" I said. They smiled uncomfortably.
Are you Filipino?
It's taken me several years to learn how to respond to comments about Imelda Marcos' shoes and racist jokes about LBFMs (a derogatory acronym which means "little brown fucking machines".) I've had strangers try to guess my nationality, like I'm a game of Guess Who.
Though I might work in my love for ube cake into a conversation, in America, I don't ask, "Are you Filipino" even if I'm sure. I wait for them to offer that information. I'm not upset with any person who doesn't want to self-identify as a Filipino. They could have been trying really hard to assimilate and they're upset that their accent gives them away. Maybe their identity is not a badge but baggage.

Maybe they're just trying to do the best they can in their new home. They could have been born and raised in America, never having stepped on Philippine soil. It's possible that they are, in fact, ashamed of being Filipino, and I empathize with that feeling, too, having once been the child who opened her American textbook in 5th grade and read that the Philippines is notorious for government corruption. Maybe, like me, they could be tired of the same old question, reminding them that they are aliens.
Even when their ethnicity is obvious in the lilt of their voice, I don't ask them the question that might lift their spirits or gnaw away at them. As a Filipino in Saudi Arabia, I rarely thought about my ethnicity, but in the US, I am always aware of it.
The handful of times I forget, people remind me, their comments informed by a catalogue of stereotypes. Because I am married to a white man, my brownness is even more pronounced and few are shy about pointing it out, with "yellow fever" jokes from non-Asians and "Congratulations! You'll have white children" from Filipinos. This constant cumulative stress has a name: racial battle fatigue. When I'm especially tired, I've wished that my ethnicity and race didn't matter, that they were little more than the color of my skin, the shape of my nose.  


Saving a life
However, a couple years ago, this question's meaning changed for me when I registered to be a bone marrow donor. I learned about how important the question is. Standing in line to register at a local college, I learned that answering "Are you Filipino?" can actually save a person's life.
In the United States, every 3 minutes, a person is diagnosed with a blood cancer. According to Makati Medical Center, leukemia is the 5th largest cause of death in the Philippines. For many, a bone marrow transplant, in which a donor's bone marrow replaces the patient's unhealthy bone marrow, is the only shot a person might have to survive.

However, only 30% of people who need bone marrow transplants find a match within their family and the other 70% hope to find a match within this international registry.

The match is based on 8, sometimes 9, indicators, and, compared to organ transplants, bone marrow needs to be even more genetically similar for the transplant to be successful. Therefore, race and ethnicity matter.  A Filipino patient's most likely match is someone who is also Filipino.
The devastating statistic is that only 7% of the bone marrow registry is Asian and of this already low number, less than 1% consists of Filipino Americans. (As of 2011, only 0.6% were Filipino.)
'I am Filipino'
Signing up takes 4 cheek swabs (one of mine had Nutella) and 5 minutes. "What is your ethnicity?" the college lacrosse player asked me.
I'm Filipino. He checked a box. I signed.
A year ago, I donated bone marrow to a child. We were a perfect match. I was her only match.
I don't know her. I know she is most likely Filipino. I imagine that she looks like one of my sisters. She, too, might love Lea Salonga and dried mangoes. Someone might call her "ate" or "bunso."
All I had do for the bone marrow procedure itself was get a physical and, weeks later, when she was ready for the transplant, be placed under general anesthesia.

While getting a needle inserted into your bone sounds excruciatingly painful, it really wasn't that bad. I have no memory of being wheeled into the OR where the doctors made 4 tiny needle-holes in my pelvic bone and extracted less than a quart of bone marrow, which my body replenished in 6 weeks. The only proof of surgery was a dull pain in my lower back – a hum which became a memory in about 10 days.
I woke up in the recovery room, nauseated (I had never been under general anesthesia before). I had to stay overnight at the hospital. My hospital room was nice with wood paneling, but no one likes hospital rooms, no matter how pretty.
Yet, still –  lying there, I was overwhelmed with gratitude: I had never been more aware of being Filipino in my entire life than I was at that moment. A child somewhere out there is alive. In October, I learned that she was back home, well, with her family. This girl – we are strangers, connected only by our perfectly matched genes, our roots reaching far back into the Philippines. – Rappler.com 

Kristine Sydney is a private high school English teacher in the United States, where she has lived for 20 years. Born in the Philippines and raised in Saudi Arabia, she attended boarding school and college in the US, where she practiced her Filipino by reading Liwayway. She writes about immigration, Air Supply adoration, and her intercultural relationship on her blog kosheradobo.com. Follow her on Twitter @kosheradobo.
For more information about registering bone marrow in the United States visit: http://bethematch.org/; and the Asian American Donor Program at www.aadp.org.

For information about bone marrow donation in the Philippines visit http://www.health-tourism.com/bone-marrow-cancer-treatment/philippines/.