'Here I am. In a place where I thought I would never dare go back to again – school'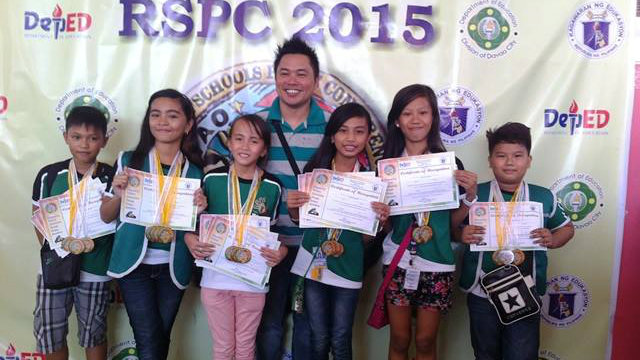 It was not my dream, but I ended up just like one – a teacher.
I still remember the times when I was a kid. Playtime was my life, toys were enough to make me happy, candies made me stop crying, sleeping was a burden as much as studying, and teaching was never an ambition.
I even promised myself that if ever I graduate, I would never ever set foot on my school again. I thought graduation would be my escape from the world dominated by teachers, quizzes, tests, and assignments. I thought teaching was just for the people who could never get lucky with other possible professions. That was before.
As I grew, my views changed. I no longer saw teachers as people who do their job just for the salary. I saw their dedication to creatively impart knowledge and values to students. I witnessed their efforts to produce visual aids that enhance the students' learning experience. They would wake up early just to prepare for a class of nearly 50 students.
I've admired their passion to teach students wholeheartedly despite their slow promotions, meager salaries, and insufficient benefits. I've adored them despite their imperfections. I've regarded them as engineers of humanity and the carvers of professionals.
Teaching
It is said that teaching is the most powerful and most influential career. Teachers can unleash the power unrivaled by any other professions.
I am just a plain folk, a common man who shall wither along with the passing of time and shall eventually be forgotten. There are no monuments to remember my existence, but the thought of sharing my knowledge and wisdom to the youth is more valuable than statues built in my honor. Real contentment rests not on laurels but on your means of contributing something for the betterment of society. No matter how simple your ways are, I believe what's important is that you've made a difference.
This has been my life's maxim – to educate my budding countrymen, to fill their character with values and virtues.
Of course, as a teacher, I've encountered many mud pools and potholes along the way. I've faced tremendous challenges on attending to the clamor of rowdy school children. But I never let this get in the way. Kids will always be kids. So instead, I teach them discipline by redirecting their interests on more productive feats, like campus journalism and visual arts. And I make sure that they enjoy the activities as they learn their lessons.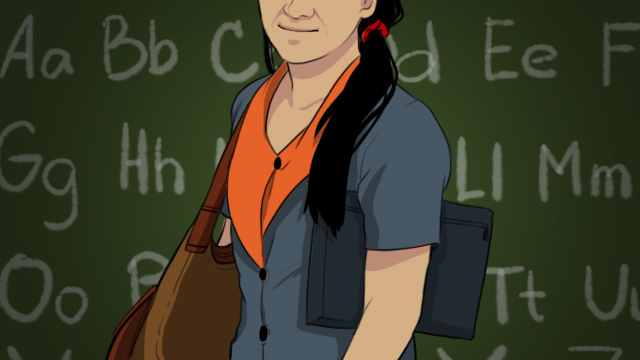 Haven for learning
At school, I don't just teach children. I also learn from them. I figured out that being a teacher demands fulfillment of a dual role. I wasn't there just to teach. I was there to learn how to manage my life happily. This lesson was written all over the innocent faces of children. Their cute, naughty looks take my worries away and rejuvenate my dynamism.
They don't hate. They may quarrel at times but they will end up playing together again. They don't know pride. They don't know ego. They don't know discrimination. They only care about the most important things on earth – family, friends, and happiness. Their expressions are a constant reminder of the Lord's advice on how to live perfectly in a perplexed world: "Be childlike."
If I look back to the child that I was many years ago, when my dream was just to become somebody that drives a dazzling car to get to work, I think that this child would furiously exclaim out now in my face: "Why didn't you just become a driver?!"
Oh, if that silly child only knew how great it is to be a teacher.
Well, this was never supposed to be my dream. But I thank God for waking me up to the reality that I am among the lucky few who are chosen for the task of shaping the future. I am a teacher. I am destined for greatness. – Rappler.com 
Jerry Ben Villaver Sasam has been teaching for 10 years. He is currently teaching at the Sto. Tomas Central Elementary School SpEd Center