'The many essays and comments telling her to move on and accept second place miss the point. They reduce a powerful story about justice into a molehill about grade-grubbing'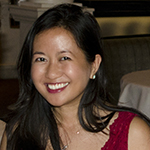 The title of this essay refers to the author James Baldwin who wrote, "Artists must disturb the peace. Otherwise, chaos." I thought of him as I watched Krisel Mallari's graduation speech and read the many articles and comments that followed.
Counting my own high school graduation, I have attended close to 30. With rare exception, most speeches are the rhetorical equivalent of chicken embutido (nuggets of nutritious and a whole lot of warm and yummy).

First, there's some charming anecdote about the speaker's high school experience, followed by two or more of the following feel-good sentiments: "Dream big. You have the rest of your life ahead of you. Time flies. You're all winners here. Your parents love you." You get the idea. 
Many of the responses critical of salutatorian Krisel Mallari sound like these sweet but relatively innocuous speeches: one tells her to accept her failures; another asserts that her character and not her awards matter.

Others look further into the future and say that high school won't count when she's looking for employment and raising a family. Many netizens invoke the highest authority: "Trust in God."

Then there are whispers about how her father was behind her speech, underscoring how her family pushed her to pursue those values instead of grace. Others focused solely on the appropriateness of the venue and her freedom of expression. (No, it wasn't the best place and it was obviously not the ceremony the other graduates had dreamed of.)



All of these tangents – even the commencement-speech censorship debate – distract from the real problem.
As a former student who cared about grades and awards and now as a teacher who gives and votes on them, I know this to be true: Grades and awards don't matter in the grand scheme of things and it is also true that she won't care much about them sooner than she expects.

But grades are many students' currency: it is quantifiable proof of late nights and sacrificed weekends, and, for some, evidence of their parents' private-school money being used as they had hoped. For some students, graduating first guarantees a place and tuition at a top university. And, frankly, it just feels really good to add another laurel to one's cap – nothing wrong with that. 
But the many essays and comments telling her to move on and accept second place miss the point. They reduce a powerful story about justice into a molehill about grade-grubbing. 
Her graduating salutatorian instead of valedictorian matters to Krisel and her family and it should matter to all of us, too. 
Krisel's graduation is a crucial conversation for all of us. While at this point, we can only speculate about the details, the questions her interrupted speech raise reveal something bigger about the challenges of the Sto Nino Parochial School and Philippine society: What injustices and disappointments was Krisel referring to?

Why did her school respond to the allusions in her speech only after the Department of Education gave them a 48-hour deadline to explain their side? What do Krisel and her family know about her grades and the system that her father, to quote the school's official statement, complained at the end of every school year?

What kind of code of silence does the school employ that Krisel felt she would only be heard if she spoke out at her own high school graduation? Why do so many of her critics tell her, in so many words, "Bahala na" (Leave it to God). Do they truly believe she should leave it well alone or do they think that she's expending a whole lot of energy on a system that can't be changed? 
The real victim here is not just Krisel but all the students who are educated in an institution where something that should be as straightforward as calculating the highest GPA is not transparent. For this desire for information, the school has painted Krisel and her father as the antagonists.

A signed official statement from the school reads:  "Halos taun-taon tuwing matatapos ang school year ay mayroon complaints si G. [Ernesto] Mallari [father] at Krisel Mallari. Laging ipinapaliwanag at kinakausap sila ng paaralan tungkol dito ( Almost at the end of every school year, Mr Mallari and Krisel Mallari have complaints. The school always has to explain and talk to them)."
Showing another minor's grades is against the law, but what about the subjective calculations invisible to students and their families: unseen points given for leadership, extracurricular contests, good conduct, and citizenship. If these increments are historically secret, the question is why?
That doesn't feel like school to me. It feels like a meeting of a secret society.
These increments raise other questions: do awards at Filipino schools (both public and private) favor the socioeconomically privileged? In a country where brand names and money speak loudly, do awards go mostly to those who can afford the clothes for the pageants and activities?

Can you earn a few extra percentage points by being a teacher's or administrator's pet? If there wasn't any truth to her speech, why did the adults panic and take the mic away from her?

Was it just because it ruined the "Pomp and Circumstance" tone of graduation or did the speech point out that the emperor was naked? (Ay, nakakahiya! What a shame!) How effective is a school if one of its top students feels cheated of what she thinks was rightfully hers?
This is not the only time I've heard stories from friends, family, and now, contributors, about their frustrations with the system. Narratives on social networks talk about honors that should have been theirs. While some of them might be angst carried over from high school, even more are about how this theme continues in their adult lives.

They see it play out in their office, in government, on the nightly news. Why, then, do so many suggest that Krisel's bravery for revealing this open secret was an act of hubris?
For those who say that Krisel should get used to this unfairness and politicking and the school is preparing her for similar treatment in the real world, I argue the opposite: The best schools should not be a reflection of the "real world." The world, as the news shows it, is corrupt, violent, and unfair. A school should be better and more noble than what lies beyond its gates.
It should teach students what they can aspire to and bring that goodness and integrity into the real world.  What is stunning for me is that stories about the Department of Education's review of Krisel's speech are juxtaposed with articles about government corruption and misallocated funds worth billions of pesos. Their literal connection is disappointing and graphic.

Of all the comments I've read on this graduation scandal, the most compelling are from readers for whom this high school graduation functions as allegory for the Philippine society. As my own English teacher liked to say, "Sometimes a banana is more than a banana," and this graduation is more than just a local celebration gone awry.
I'm proud of Krisel whose speech flies in the face of what Thoreau called "quiet desperation." She's raised a mirror to an educational system – and by extension, a political landscape – that is flawed and suspect. Judging from the many comments online, she's given many disenfranchised citizens a platform to tell their stories, which continue to sting and hurt them years later. 
And finally, of her father who has been central to the story: If he were really behind it, well, I salute him for teaching his daughter that she should fight the good fight. The gift he has given her is a backbone. In a culture where we unashamedly celebrate Bb Pilipinas winners for their Close-up smiles, congeniality, and diplomatic responses, he's taught her the power of trusting her voice and pursuing fairness, even when the truth is ugly and she risks criticism and unpopularity.
That grit and resilience, more than the grades and awards, will stick with her. It is the real purpose of any education and the first step in bettering a citizen, a school, and our country. – Rappler.com 
Kristine Sydney is a private high school English teacher in the United States, where she has lived for 20 years. Born in the Philippines and raised in Saudi Arabia, she attended boarding school and college in the US, where she practiced her Tagalog by reading Liwayway. She writes about immigration, Air Supply adoration, and her intercultural relationship on her blog kosheradobo.com. Follow her on Twitter @kosheradobo.
Read previous stories from this author
• To my #SHEro: My mother who taught me beauty
• Taking off my shoes: 'How clean is the dirt in America?' 
• Pacquiao 'insult' a cultural misunderstanding
• How asking 'Are you Filipino?' can save a life
• Our interracial and interfaith marriage: Yes, color matters