Being born into a system doesn't mean they have to go along with it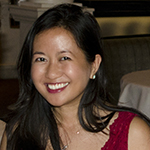 The Breakfast Club, which celebrated its 30th anniversary this year, ends with Judd Nelson's raising a defiant fist in the air as he walks home, crystallizing for 10-year-old me that teenagers have the power to take control of their lives.
My father taught me that lesson first. Whether it was letting my sisters and me pick the music we'd play in the car (Wilson Phillips on repeat!) and our majors in college, he gave us room to choose, even if they were decisions he might not have made himself. He says warmly, "Buhay ninyo 'to." (It's your life).
From eavesdropping on conversations between my grandmother and him, I learned early that just because my grandmother was older didn't mean that her opinions were correct or her heart was in the right place.



Having been raised with strict rules himself, he taught us to be suspicious of them. He has a copy of Thoreau's essays "Where I Lived and What I Lived For" and "Civil Disobedience" on his bedside table. I love him for teaching us to trust our inner renegades.
After Rappler posted my article about Krisel Mallari's interrupted commencement speech, one Facebook user wrote, "I'd rather have soldiers than rebels." Last I checked, her pithy statement had been liked about 200 times. While it might work well for an army (my late grandfather and closest friends are in the military), it's a dangerous sentiment to apply to the Philippines' citizens –  its youth, in particular.

"Rebel" is a dirty word in the Filipino lexicon, but the subtext of her 6-word sentence is this: I would rather have a population of followers than rule-breakers; yes-men and women than critics; imitators than innovators.
I assume that that is not what she meant, but let's push her witticism further: these kids, whom she (and at least 200 others) would rather have as soldiers, eventually grow up. What do we do when these children, who nod and obey, turn into acquiescent adults who only do the same? If we're taught to be good followers, who, then, becomes the leader? At what point is it ok for them to disagree fearlessly with their superiors  – and who will show them how?
So many comments supporting her assertion were about obedience and "what has become of [Filipino] youth?" Some theorize that because kids spend so much time on the Internet where they digest American culture, they're losing their Filipino-ness by imitating them. (Their anxieties remind me of Chicken Little, who feels a raindrop and is convinced that the sky is falling.)
Anarchic spirit
I was 13 when I heard a few Filipino aunts gossiping about one Filipino-American girl, who wore denim cut-offs and Birkenstocks to church. It was 120 degrees out. But, instead of commenting on her sartorial choices, chalking it up to middle-school inappropriateness, or keeping mum, they said, "Ganyan talaga ang mga Kano. Mga rebelde." (That's how Americans are. Rebels.)
I'd heard similar strains from family friends before I boarded a plane for the US. One aunt, Tita N. said, "I'm not worried about you: You're not going to become American." 
She meant it as a compliment.
But the allure of America's anarchic spirit has always fascinated me. Teenagers sneaking out of their bedrooms, a trope in many of my favorite movies, had the sex appeal that my childhood Filipino stories did not. American misfits and rebels misbehaved, standing on their desks in prep school solidarity.
It's not that I was eager to break any rules. I never did end up sneaking out of my high school dorm or hooking up in chapel. Rather, I wanted to see whether real life matched up with the fiction I adored. I felt a weight in me shift in one my earliest English classes when a classmate told our teacher Mr. S., "I don't agree with you."
Without offense or anger, Mr. S. replied, "Ok. Prove it." The same teacher said, "Nothing is so sacred that we can't mock it or critique it," commenting on alumnus Family Guy creator Seth MacFarlane's freshman-year comic of a student receiving communion. (The caption: Do you want fries with that?)
A school's mission, Mr. S. would later say, is for its students to outgrow it. A parent's job is the same.
To an average Filipino, the last statement might seem blasphemous. After all, in the Philippines, grown children still live at home until they're married and sometimes, even after they've tied the knot, they still live close to or with their parents. One might be a legal grown-up but he or she is still a child living in the parents' home.
The core of my education has been about, literally and figuratively, leaving home. It's about sloughing off old skins so I could inch closer to my most authentic and independent self. It is inevitable that I am a different Filipino now than I was when I first arrived in the US, and, with this new lens, I've held the Philippines up to a bright light and said of some parts, "I want to keep you," and rejected others, "This is wrong."
But reflecting on and sometimes criticizing my country does not make me any less Filipino; it makes me a more committed one.
I am not recommending that Filipinos read a manual on American culture and take it to heart. I am suggesting, however, that we recognize that the Philippines, which looks Westernized and modern on the outside, is still very deeply entrenched in its colonial history, its age-old traditions, and its Christian dogma.
Filipino rebel

As a country and a culture, we tend to fall into "Bahala na" (Leave it to God) or its cousin, "This is how it's always been done." Such thinking does not pay homage to our past; it keeps us from moving forward. The Philippine educational system would be strengthened, not destroyed, if we teach students the importance of civil disobedience, if we show them how to ask for and demand what they need.
Conventional wisdom says that children should be treated as tabula rasa, blank slates on which adults write what is good manners and right conduct, but grown-ups are not always right or honest. Even the good ones don't always know what's best.
The children aren't always right, either, but their opinions are as valid, and they should be taught how crucial they are in the dialogue. They're the ones who are looking at their schools and their country with new eyes. It would serve all of us well not just to listen to them but also to support – and not quash – their voices.
My skin tingles imagining how a Filipino rebel would look. They are the change-makers, who join nonprofits and create start-ups. They run for public office. They ask their teachers, administrators, and politicians what they are doing to secure their futures.

They raise difficult questions and won't stop until they get answers. They make a lot of noise so that it won't take another 15 years for a bill to pass. They change our broken and failing institutions, all while saying "po" to their elders.
Being born into a system doesn't mean they have to go along with it.
We owe it to them to pay attention and to make decisions that will protect their future, even when they go against the grown-ups' rose-tinted traditions.
The Filipino youth has the most at stake. They should not have to wait until they're older to be heard.
The world – this life – is already theirs. – Rappler.com 
Kristine Sydney is a private high school English teacher in the United States, where she has lived for 20 years. Born in the Philippines and raised in Saudi Arabia, she attended boarding school and college in the US, where she practiced her Tagalog by reading Liwayway. She writes about immigration, Air Supply adoration, and her intercultural relationship on her blog kosheradobo.com. Follow her on Twitter @kosheradobo.
Read previous stories from this author
• I learned to be a woman when I was 5
• Krisel's speech must disturb the peace 
• To my #SHEro: My mother who taught me beauty
• Taking off my shoes: 'How clean is the dirt in America?' 
• Pacquiao 'insult' a cultural misunderstanding
• How asking 'Are you Filipino?' can save a life
• Our interracial and interfaith marriage: Yes, color matters