'When I read the DOH report, I was not afraid. I was angry...'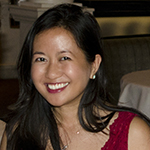 Two images capture the most poignant parts of Catholicism for me: one of the Virgin Mary holding her infant son and the other of Jesus surrounded by children and sheep.
Even typing this now, I am moved by the compassion symbolized by these pictures. We're all in this together. We are all loved for who we are. There are no caveats.
The recent articles about HIV and its relationship with the LGBT community, as well as the secretary of the CBCP's Episcopal Commission on Health Care secretary and the Department of Health's (DOH) responses to the crisis, disappointed and angered me.

The CBCP, in no way, shape, or form, reflects the kind of Christianity with which I was raised. The DOH report, its analysis of statistics, and their (tacit, partial, and verbal) agreement with the CBCP secretary have added to an already existing landscape of ignorance, fear, and homophobia.

(Editor's note: An earlier version of this article attributed the HIV statement to the CBCP. The comment was made by a secretary who works for a commission of the CBCP and did not make the statement on behalf of the CBCP. We've edited the paragraph for clarity) 
The DOH report that HIV cases are soaring with potentially "uncontrollable" rates in 6 cities focused primarily on statistics about males who have sex with males (MSM).
Articles included references to the male sex industry. While it is true that gay men are more affected by HIV in a statistically significant way, the devastating reality is that everyone, regardless of class or sexual orientation, is vulnerable. (READ: PH won't meet MDG targets on HIV/AIDS)
But considering the focus of the articles about HIV in the Philippines, it's unsurprising that what many took away from the MSM charts is that HIV is an isolated part of the underbelly of Philippine life and that it is primarily a gay man's problem.

These stories about HIV brought out Christian fundamentalists who use the comments section as a soapbox for their homophobia. And then there are the cleaner-than-thou who write, "Homosexuality is not a sin but homosexual acts are." (Heterosexual couples engage in sodomy, too, you know.)
They're joined by the closet comedians, who share their puerile jokes about pornography and sex. And then there are others still who put gay lifestyles in the same category as incest and bestiality. It's incredible to me that they use their real names as they send these hateful comments.
Of course, the CBCP blames the rise on the degeneration of "family values," another sentimental term, which really means "changes with which the CBCP disagrees."
Values formation or bigotry?
Fr. Dan Vicente Cancino, the executive secretary of CBCP's Episcopal Commission on Health Care (ECHC), was recently quoted in an April 15th CBCP news article, as saying that many young people today lack family values formation, which affects ties with their families.
Though the CBCP's comment did not surprise me, what is alarming is that Health secretary Janette Garin – though she writes that the lack of information plays a part – agrees with Cancino "to  a huge extent" that values formation has something to do with it.
By blaming family values, the CBCP and, Garin in her agreement with Cancino, has made HIV sound like a cultural and religious crisis rather than a health epidemic. Without saying so explicitly, they have made HIV sound punitive, a modern-day version of Sodom and Gomorrah. The CBCP has already made clear that anything outside the married man-and-woman, child-producing paradigm is unholy and offensive to God.
Not once has the CBCP even hinted that their conservative Catholic stance on the Reproductive Health law, sex education, and homosexuality has had a detrimental and fatal effect on the people in their charge. Because of their campaign against contraceptives and sex education, this is the heartbreaking result: a rise in teen pregnancies, further impoverished families, and a spike in HIV cases.
We are in the midst of a health crisis and so-called Christians use religion to justify their bigotry.

While I am comforted by the fact that the gay community has vocal allies, the fundamentalist views on homosexuality and sex reflect a truth about Filipino culture that so blatantly shapes health policy. Rather than healing our sick, we shame them, making them helpless causes, and use our religion to ground our holier-than-thou responses.
Sex education
Dr Jose Gerard Belimac, program manager of DOH's National HIV/STI Prevention Program, said, "It does not only entail the support of many government agencies, but support from the people infected, because no matter how we educate them, if they do not cooperate, if they do not change their behaviors, we really can't control HIV."
Belimac's statement is misleading. The first half of his sentence suggests a partnership with those living with HIV but the rest of it places the onus on the latter.
The implication of "no matter how we educate them, if they do not cooperate, if they do not change their behavior" is that the DOH has done its job in providing adequate education on sexual health and safety, HIV prevention, and condom use. "They've done their work" is the subtext. It's up to them, those with HIV, to do theirs.
When I read the DOH report, I was not afraid. I was angry – not with those who are infected or those whose lives are so desperate that they enter the sex trade industry. I am angry that HIV is a preventable disease and, yet, there is still a hesitation in openly talking about sex education.
Helping prevent the spread of the virus requires proper education for all – in classrooms, barangay meetings, clinics. Nothing about sexual health and education should come from conservative Catholic clergy, who preach only abstinence and prayer.
How can we stand this? How can the Philippines be so accepting of its gay celebrities – the entertainers, stylists, and haute couture designers – and not be devastated that members of their community are sick and dying?
It is not a "gay issue." I don't know any Filipino who does not have a friend or family member who is homosexual. Also, casual, unprotected sex is the primary cause of HIV's spreading, and, while the report shows that 84% of this number are MSM, that still leaves 16% of other sexual permutations.
It also doesn't account for citizens, hereosexuals included, who did not report their HIV status. This number does not include Filipinos who do not even know they might have it.
Prepare students
How do we not mandate sex education in all schools when a report from 2002 said that almost 24% of Filipinos, ages 15-24, have engaged in premarital sex and the average age Filipinos lose their virginity is 17? Of that number, a harrowing 80% of them do not use condoms. It is irresponsible for government agencies, schools, and towns to think they have done their job in preventing the spread of HIV with education.
Sex education must go beyond personal hygiene and anatomy. It has to be about sex, sexual identity, safety, and health. It must not shame people who engage in premarital sex and it should make everyone, regardless of sexual orientation or gender, feel included in the conversation. (Jesus doesn't mention homosexuality once, so stop using his name in your arguments against it.)
A proper education would help the sexually active feel as comfortable talking about their sexual health with their doctors as they are discussing the flu.
I already anticipate some people commenting that I'm pushing my Americanized opinions about sex on Filipino culture but, as I've discovered from my annual summers in the Philippines and conversations with Filipinos, there is little difference between the sexual activity among my American and Filipino friends. The biggest divide between them is the amount of information they received in a classroom setting.
In my role as an educator, the rule of thumb is that we have to prepare students years before they will need the information.
Close to a quarter of Filipino children begin experimenting with sex at the average of 17. Some wait until they're 25 (the average age of marriage in the Philippines). Others, still, never learn, relying on old wives' tales and misinformation for their knowledge, thinking that "early withdrawal" protects them from pregnancy and disease.
A proper sex education helps everyone, including those who choose to wait till they're older or when they're married. We might think that we're protecting our sons and daughters by shielding them from the graphic realities of sex, but we're actually doing the opposite. I recognize that whatever parents do comes from their overwhelming love but there are limits to how much we can control.
The poet and writer Staceyann Chin was asked what it was like being a mother. Of her daughter, who was then a toddler, she replied, "It's like you're watching your heart walking outside your body and it's about to cross the street without looking both ways."
The best gift we can give is an education. A full sex education won't encourage them to have sex (all studies prove that). What it will do is teach them how to cross the street when they get to it, so that they are safe and healthy, which is what all parents should want for their children in the first place, regardless of who they are or whom they choose to love. – Rappler.com 
Kristine Sydney is a private high school English teacher in the United States, where she has lived for 20 years. Born in the Philippines and raised in Saudi Arabia, she attended boarding school and college in the US, where she practiced her Tagalog by reading Liwayway. She writes about immigration, Air Supply adoration, and her intercultural relationship on her blog kosheradobo.com. Follow her on Twitter @kosheradobo.
Read previous articles from this author