For Rappler's #PHVote, the Bantay.ph team sat down one morning and discussed things we wanted to see in a leader. This is our list.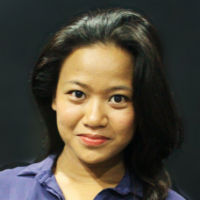 Small talk is difficult for me, I'm stumped at what to say when I'm asked, "What do you do?" Getting student volunteers to monitor Anti Red Tape Act compliance in different local government units and even the more tagline-y "we keep government in check" is not exactly something you talk about with people you just meet.
They politely look at me and say, "sorry, I'm not into politics." I awkwardly reply and say, "well, neither am I. I prefer governance."
One of the biggest misconceptions of working in this field is that anything government-related is dirty politics. Often, the concept of governance is lost in the faces of our PR savvy and smooth talking "Honorables."
On the flip side, you also have citizens that complain about everything that government does without actually proposing a solution. And though valid in the sense that these are all legitimate activities under our constitution, what it ultimately creates is noise. (READ: 'Keeping the government honest is a shared responsibility')
My concept of leadership has changed ever since I joined this industry. From the slick and cool advertising industry I jumped ship to the do-gooders' NGO sector 3 years ago upon co-founding Bantay.ph with a friend of mine.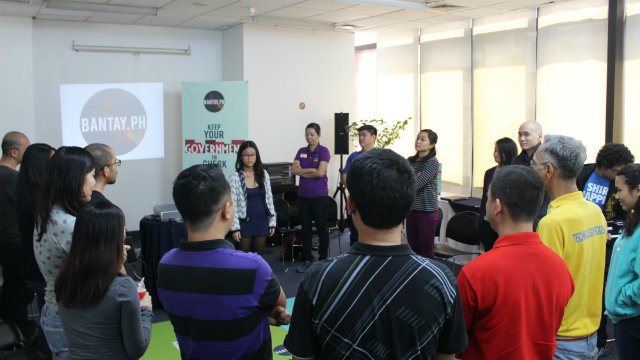 When I started to sit-in round table discussions with national government, attend forums with big development organizations, or represent Bantay.ph in technical working groups in senate – it honestly felt like high school. Where everyone just wants attention and their way to be implemented.
Through these experiences, our young organization has gathered some insight on what we think a good leader should be like. For Rappler's #PHVote, the Bantay.ph team sat down one morning and discussed things we wanted to see in a leader:
A leader should know how to listen, as in really listen. 
In this age where everybody knows something and has access to information easily, understanding is lost in the noise of knowledge. For us, a leader is someone that knows how to listen to and empathise with people – in the work place and with the citizens.
A leader actively listens to find the right syntheses with the common good in mind. And most importantly, a leader is responsive as opposed to reactive – who acts not so much with a political agenda in mind but towards a thoughtful solution that's favorable to all.
A leader knows how to collaborate.
We envision a leader that encourages an open government with a lot of room for collaboration.
A government where it's more about participation and not representation. Where governance is a dialogue between people with real concern for their communities, not a dictation of what needs to be done by so many "experts" who don't actually know about the communities they are trying to fix.
Decision makers are often so removed from the realities of the places they make decisions for so a good leader allows people to make decisions for themselves instead of the other way around.
A leader creates systems that support equality, efficiency, and effectiveness.
Ultimately, leading is a managerial job. We don't believe in reforms that are hinged on a certain person or political party but in systems of governance that are built to deliver excellent and quality public service.
A leader is good at keeping things fair and efficient for everyone and delivers results that are felt and continuously improved. The image of government is often of a system that has allowed goons, bullies, and armoured maniacs to flourish.
How has the system encouraged good governance through the people in government? The more I meet with government officials, the more I am reminded that it is not about the lack of good people in government; It is that they are drowned out by the scandals, greed, and power tripping that has somehow become a real threat to actual everyday governance.
In the same way, citizens feel that they are penalized for doing things legitimately. If not through the imposition of bribery in exchange for services that citizens are entitled to in the first place or slow tedious processes despite full compliance of regulations enforced, in the end, the well behaved citizen feels marginalised, frustrated, and demoralised.
The leader we want is someone who will bring the best out of everyone and hopefully, the entire country. – Rappler.com
What kind of leader do you want for 2016? Share your list with us: move.ph+phvote@rappler.com. 
Watch the livestream of the #PHVote: The Leader I Want Forum on May 12.
Happy Feraren co-founded Bantay.ph with her long time friend Henry Motte-Munoz a little over a year ago. She is also an improv theater actress with the group SPIT (Silly People's Improv Theater). She finished a degree in Literature at De La Salle University-Manila and has diverse local and international experience in the fields of education, tourism, broadcasting, HR training and theater.