'It is not patriotic to accept the Philippines as it is. That's not love. It's inertia.'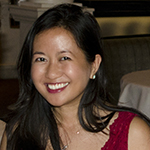 MANILA, Philippines – David Gomberg and Justin Heimberg's book, Would You Rather…?'s What's Your Price? includes droll hypothetical questions like "Would you star in a herpes medication commercial for five dollars? Five thousand?"

Its subtitle, "Because Everyone Can Be Bought" and its more personal questions ("Would you eat your pet for x amount of dollars?"), however, hint at a more serious, even cynical, consideration: All of us can be bought – by something and it's not always monetary.
This election season, my own worry is not that we voters have an asking price but rather, that we have not set it high enough. As one netizen commented on the Rappler article "The trouble with taxis", "[If you criticize the Philippines] most will react defensively with 'If you don't like it here, go somewhere else. What did you expect? This is a third-world country.'"


As passionate as Filipinos are, there is also a culture of being satisfied with the status quo. Because we are tired and hungry, we have accepted the societal equivalent of unli rice: it's not healthy in the long-term but it will do for now.
But holding onto that "good for now" belief has not served us well. (A case in point is the government's allowing the proliferation of supermalls: the freon from air-conditioning contributes to global warming; parts of Manila are sinking under their weight; contracts are insecure and benefits nominal or nonexistent.)
Again, in online debates about malls, what showed up repeatedly was the haunting refrain, "Stop complaining. This is the Philippines. This is all we've got."
But I don't think that's true. In fact, I think such a passive acceptance of our identity as a third-world country (sic) is, to quote Princeton professor Harry Frankfurt, "bullshit."

I am tired of shrugging shoulders and saying "Bahala na" (Leave it to God.) or "Puwede na 'yan" (It's good enough. That will do). We must refuse to accept another country's garbage (Thank you, Senator Defensor Santiago!)
We must demand more from our government and the private corporations than just free air-conditioning in malls and paltry pay.

It is not patriotic to accept the Philippines as it is. That's not love. It's inertia.
In the spirit of David Letterman, here's my early Christmas Top 6 wishlist of what I want from my leaders:
1) I want urban planners who understand the environmental costs of building without thinking. I want scientists, who are terrified by the causes and impact of global warming on our archipelago.
2) I want them to have true empathy for the poor and the struggling, to attempt to feed their families on an average worker's wages and see how far they can stretch their salaries and benefits, if any. I want them to raise the minimum wage so that it allows people to live healthfully and not just survive.
3) I want them to teach in a public school classroom and see how their teachers and students are supported, whether their educations give them at least a fair shot at becoming creative, healthy contributors to their community.
4) I want leaders who respect sex. They know that when they support the divorce bill and push for Reproductive Health programs, they are protecting women, children, and families. I want someone who respects women and knows their sexual and reproductive choices must be their own.
5) I want leaders with the heart of children, who yearn to play on sprawling lawns under the shade of our tropical trees.
6) I want them to be pained by the true human cost of the increase in OFW remittances. I want them to sit in the POEA waiting lounge and look through the logbook and see how far Filipinos go and what they do to provide for their extended family. I want them to talk to an OFW in NAIA and ask to see pictures of whom they have left behind.
It's dangerous, toxic, and unconscionable to say ironically "only in the Philippines" when our corporations, public officials, and our government disappoint us.
I want leaders who show that "puwede na" was never good enough.
We can't afford to believe in it any longer. We never could. – Rappler.com 
Kristine Sydney is a private high school English teacher in the United States, where she has lived for 20 years. Born in the Philippines and raised in Saudi Arabia, she attended boarding school and college in the US, where she practiced her Filipino by reading Liwayway. She writes about immigration, Air Supply adoration, and her intercultural relationship on her blog kosheradobo.com. Follow her on Twitter @kosheradobo.
Read previous articles from this author