The Verifier TD&B – donated by the International Organization for Migration with funding from the Canadian government – will help curb human trafficking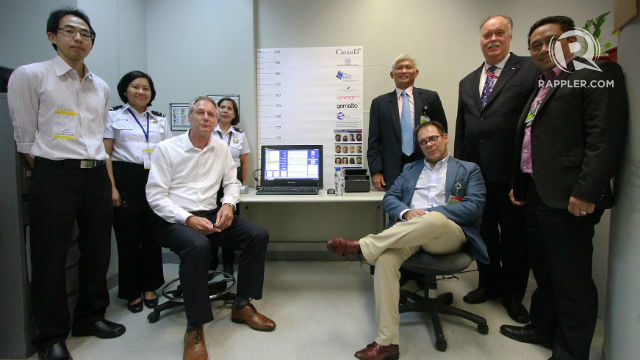 MANILA, Philippines – The Philippine Bureau of Immigration (BI) on Wednesday, June 3, received new anti-fraud detection equipment that uses biometrics "for detecting fraudulent travel documents and impostors."
Called the "Verifier TD&B," it was given by the International Organization for Migration (IOM), with funding from the government of Canada.
"This is the whammy of all border patrol protection," said BI Commissioner Sigfried Mison at the turnover ceremony at the Ninoy Aquino International Airport. "This is part of walking the talk." 
On Wednesday, immigration officers received training on how to use the equipment. 
"It is a system developed by IOM to provide immigration and border management agencies with an effective tool, which uses biometrics, for detecting fraudulent travel documents and impostors," said IOM's chief of mission to the Philippines Marco Boasso.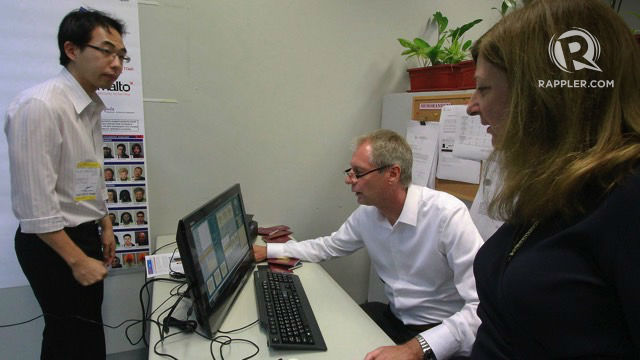 Boasso said the identity verifier is a "standalone system" and doesn't need to be integrated into existing technologies that the BI already uses. "It is extremely user-friendly and summarizes all that the immigration officers need to know about a traveler in one, simple screen." 
Canadian Ambassador to the Philippines Neil Reeder explained the system's effectiveness: "It is used for secondary inspection. It will allow immigration authority control officers to detect fraudulent travel documents and also detect impostors, or those stealing someone else's identity."
The IOM has also issued units of the document verification equipment to 10 ASEAN countries, as well as to Bangladesh and Sri Lanka, to combat illegal immigration.  
The deployment of the new equipment is one approach in combatting the rise of human trafficking and illegal migration cases across the region, Reeder said. "It's a very sad reality that there are people who produce fraudulent documents and manipulate the most vulnerable in our society, including those here in the Philippines."
Latest reports peg the number of people staying in the Philippines illegally at 1 million. Abroad, between 900,000 and 1.5 million Filipinos are staying in various host countries illegally.
This project is important to Canada, Reeder said, "because of the heavy number of arrivals [from Canada] to this country and through this country."
He explained: "There were more than 143,000 arrivals [from Canada] in 2014 and over 400,000 one-way trips between the Philippines and Canada in 2013. The volume of traffic in both directions is only increasing."
The ambassador noted that "this is the only country [in the region] with direct non-stop service to Canada." Philippine Airlines has 11 non-stopflights a week between Canada and the Philippines. 

Reed also noted that "the sale of these fraudulent documents unnecessarily puts people at risk with exploitation in the form of human trafficking. This in turns fuels the underground economy and undermines the social economic foundations of our collective societies." 
Mison told BI employees that the personnel implementing policy and using the new technology will be the key to combatting document fraud and human trafficking. "I urge you to stay the course, there is much work that needs to be done."
"With the assistance of Canada, IOM, and all other partners and agencies, we will be able to accomplish the goal of "good guys in, bad guys out," Mison concluded. – Rappler.com